Porsche India has become the first sports car brand in the country to offer its used cars under the new approved Porsche program. Porsche will provide a comprehensive warranty for its pre-owned vehicles for a minimum of 12 months, including access to 24-hour Roadside Assistance (RSA) after passing a rigorous 111-point inspection. Porsche India will also provide a warranty for all of its used cars, even if the new car's warranty has previously expired, which will cover all essentials beyond the regular contract. However, Porsche offers its cars that are only six years old and have not completed more than 2 lakh km.
Manolito Vojicic, Brand Director, Porsche India, said: "This is an important step for Porsche India to expand our services to the used car segment as it demonstrates our commitment to satisfying customers long after the vehicle has been sold and even customers who have not owned a new Porsche before. Our goal is to maintain Every Porsche is of the highest quality regardless of its age as a symbol of our gratitude to our customers for their many years of loyalty and support."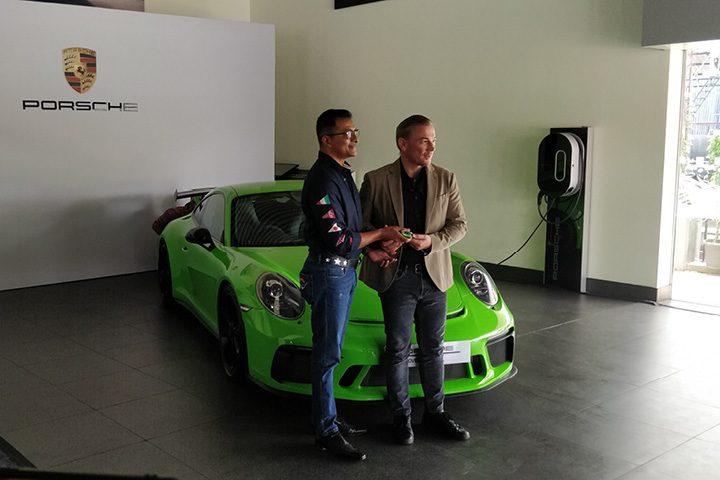 How does Porsche Approved program work? Well, Porsche will offer a high-level quality check that includes all cars passing the 111-point test. This means that each vehicle will meet the standard of its original condition, thus increasing the value of any model bearing the 'Approved' seal. With this seal, Porsche will certify Genuine Porsche Parts used and installed by qualified Porsche technicians. The 12-month warranty will also include repairs for all vehicle components, including labour charges, except consumables and wear and tear parts such as wiper blades, tyres, fluids, and brake pads.
With the launch of Porsche Approved, the German car manufacturer is offering potential buyers the chance to own a Porsche. The customer was also able to explore the range online via the Porsche Finder, as well as ensuring that all models received the same care as new Porsche cars and offered the same driving pleasure as on the day they left the factory.
Also Read: India Achieves Guinness World Record For Constructing Longest Piece Of Road On NH-53