A Honda Activa owner in Chandigarh has spent more than Rs 15 lakh to get the super VIP number plate '0001'. Interestingly, he bought this license plate by paying Rs 15.44 lakh for his Honda Activa scooter, which costs Rs 71,000 (ex-showroom, starting price). Activa scooter owner Brij Mohan got this impressive number at an auction recently held by the Chandigarh Licensing and Registration Authority.
Haryana CM Manohar Lal Khattar recently announced that the Haryana government will auction '0001' number plates to ordinary people to generate additional revenue for the state. Brij Mohan, who received the CH01-CJ-0001 in the auction, runs an advertising agency.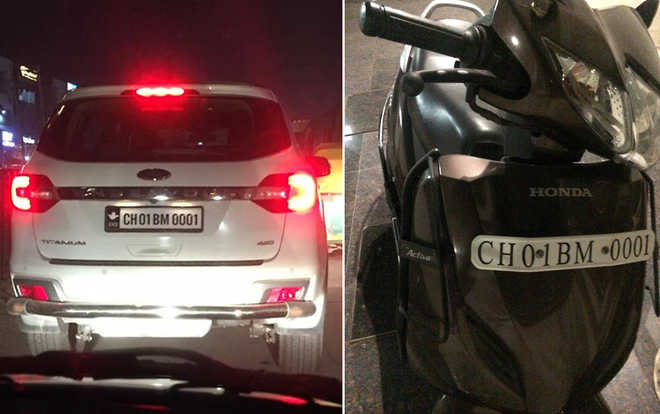 The Chandigarh Registration and Licensing Authority put 378 luxury registration numbers up for auction and generated Rs 1.5 crore. 'CH01-CJ-0001' was put up for auction at base price of Rs 500,000 and sold for Rs 15.44 lakh.
Before starting to make assumptions, Brij Mohan purchased this number plate to reserve his future car, which he plans to purchase during Diwali 2022. He states that this number will initially appear on his Honda Activa, but will be carried over to his new cars.
As on date, 179 state government vehicles use the 0001 number plate, four of which are in M.L. Khattar's personal convoy. Recently, he decided to give up the 0001 numbers and make additional income from online auction with bids starting from Rs 5 lakh. As per the estimates, the revenue of Rs 18 crore could be increased through the online auction of these fancy number plates.
Also Read: 2022 Maruti Suzuki Ertiga launched – Why should you buy?