NEW DELHI: Bollywood actor Sunil Shetty has invested an undisclosed amount in REGRIP India Private Ltd, a re-engineered tyre startup, to " strengthen its brand visibility and improve quality processes and operations in India."
Gurugram-based REGRIP founded in 2021 has created a special refurbishment process, with many checks and balances. It uses high-quality grade rubber and cutting and processes of shearing and retreading to produce high-quality tyres that are strong and sturdy tyre, which are as good as new. It is widely trusted and used by small and medium trucking companies. The startup said in a press release that a remanufactured tyre is safe, costs half the price, and doubles the life of a new tyre.
Sunil Shetty visited REGRIP's factory in Gurugram along with Mahavir Pratap Sharma, an angel Investor, and Tushar Suhalka, Founding Director of REGRIP.
After visiting the factory, Sunil Shetty said: "I am very excited about my partnership with Regrip. We are not only redefining safe, affordable, high-quality recycled tyres, but also contributing to a greener future by reducing waste and maximizing the life cycle of each tire. By embracing innovation and sustainable practices, we can create a better world for generations to come."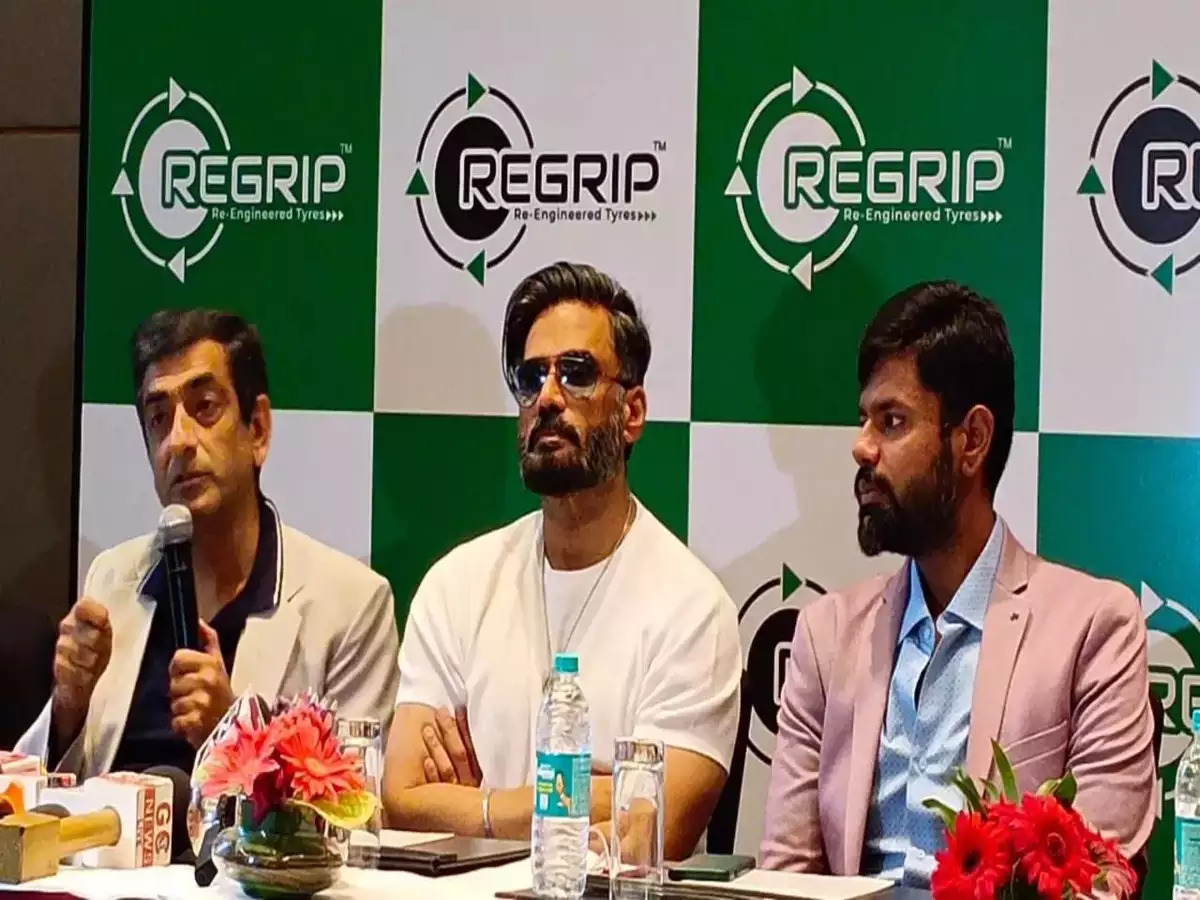 Mahavir Pratap Sharma, the lead investor in the startup, said: "I loved the idea and the challenge of creating a brand in refurbished tyres. The entire mechanized process, end product quality, price, safety, and impact created a win-win solution for startup and investment."
Tushar Sahalka said: "We believe in the power of circular economy principles and environmental responsibility. Our journey has just begun, but we are determined to make a lasting impact. Through our tire retreading process, we strive to provide affordable solutions, reduce waste, and contribute to a cleaner, greener planet. We are very happy to be associated with Sunil Shetty. Together, we can build a world where old tyres find new life and environmental stewardship drives innovation."
Also Read: Prices of SUVs and MPVs to go up 2% following the GST cess increase