Magenta, the Charge Point Operator (CPO) company, has set up six electric vehicle charging centers for commercial fleet vehicles in Bengaluru. The charging infrastructure shall be spread across key locations in Bengaluru; BTM Layout, Kudlu, Jigani, Vijaya Bank Layout, Yeshwantpura, and Mahadevapura are building the robust charging infrastructure around e-commerce hubs and warehouses across Bengaluru.
The EV charging hub with more than 150 charging points syncs with the Magenta ChargeGrid Smart app (available on iOS and Android), allowing EV owners to check the real-time availability of electric vehicle charging stations, and book slots and fleet operators to pay for EV charging points online.
Magenta EV charging hubs shall cater to the charging and maintenance of vehicles and will come with a control panel for fleet operators to manage and monitor charging status, charging schedule, and vehicle service schedule.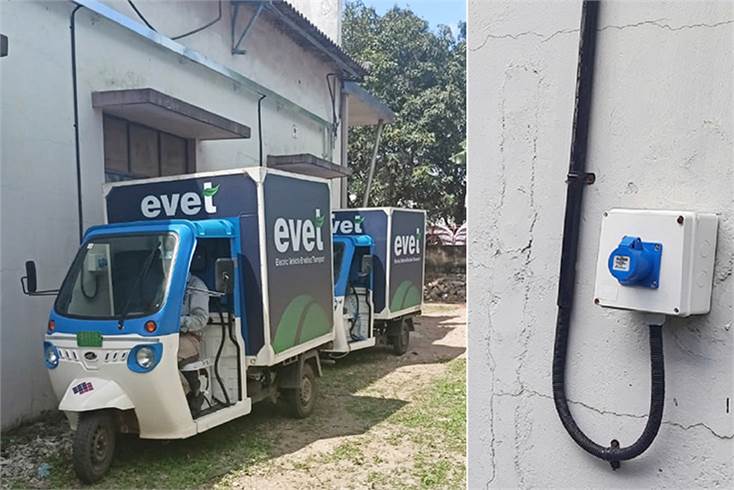 "E-commerce companies are leading the way in sharing electric vehicles in the last mile delivery space. Electric vehicle charging centers play a key role in fleet business success and operational efficiency. Our Bengaluru charging centers are planned within a 3 km radius around e-commerce hubs and warehouses extending to the outskirts of the city all the way to Bengaluru e-City. The idea is to create charging infrastructure in areas with a higher density of last-mile distribution centers and enable seamless operations. These charging hubs have been developed with drivers of electric vehicle fleets in mind."
Magenta has partnered with many leading e-commerce and logistics companies such as Amazon India, Porter, Udaan, BigBasket, JumboTail, etc., for 3rd Party Last Mile Logistics services.
Apart from this solution, Magenta has several new features under its belt including solar electric vehicle charging stations, India's first electric vehicle charging lane for the Mumbai - Pune Expressway, and the ChargeGrid app, which is an integrated and automated network of all charging stations on Mobile.
Source: LiveMint
Also Read: eBikeGo acquires Kustard Technologies for EV telematics and fleet management systems