Kia
launched
the Sonet subcompact SUV in India in September 2020 and has gained a lot of attention due to the features it offers and at the price it offers those features . Kia performed well with cars in the country and was able to sell 38,363 units in 2020. However, development continues as Kia has announced that in the first 3 months of 2021 (Jan-March), the Sonet has sold over 25,000.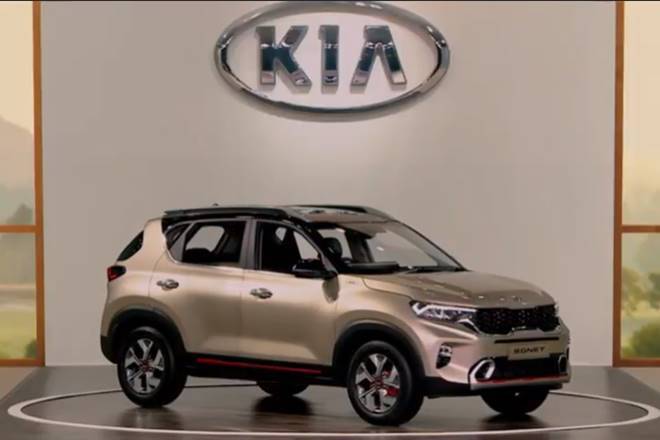 The sales numbers show how well the SUV has been received in the country and now the company is preparing to launch a new logo. Kia Sonet recently appeared with the new logo in the country. Kia recently discontinued select models for Sonet and Seltos, so we can expect a slight modification of the range of options. The carmaker is also preparing an updated version of the Seltos, which is expected to arrive later this month.
The Kia Sonet comes in three powertrains - a 1.2-liter naturally aspirated petrol unit, a 1.0-liter T-GDI turbocharged petrol engine, and a 1.5-liter diesel engine introduced in the manual with WGT and automatic VGT. The 1.2-liter petrol unit has 82 horsepower and maximum torque of 115 Nm and is suitable for a 5-speed manual gearbox. The more powerful turbo-powered 1.0-liter GDI engine produces 118 horsepower at 6,000 rpm and 172 Nm at 1500–4000 rpm.
Also Read: 2021 Volkswagen Polo facelift: All you need to knowAlso Read: Ford's Predictive Smart Headlights Guide Drivers Through The Dark