Volkswagen has introduced some nifty new standard features on the Taigun midsize SUV. With these additions, however, Volkswagen has once again raised the price of the Taigun, which now starts at Rs 11.39 lakh (ex-showroom). This is the third time Volkswagen has raised the price of the Taigun since its launch in September last year.
Volkswagen Taigun: new standard features
Volkswagen is now presenting the Taigun with idling start/stop and a tyre pressure tracking system as a standard faeture on all variants. The idling start/stop feature was so far only available with the larger 1.5 liter TSI engine, but is now also available on the 1.0 liter TSI engine as well.
Volkswagen now claims that the addition of an idling start/stop feature on the 1.0-litre TSI variants has improved fuel efficiency by 6%. Fuel efficiency claimed by ARAI for the Taigun's 1.0-litre TSI variants is now 19.20kpl and 17.23kpl for the manual and automatic, up from 18.1kpl and 16.44kpl respectively.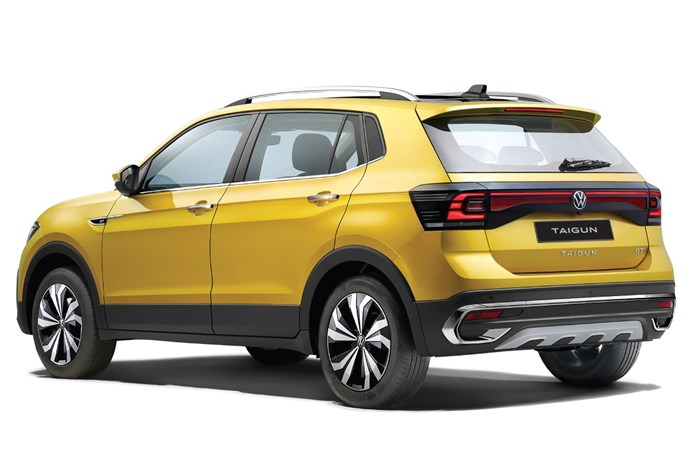 So far the tyre pressure monitoring system has been available on the higher-end Top of line variant of the SUV and GT trim levels, but is now available on the base Comfortline trim as well.
In another update, on the GT Line variant, the cherry red dashboard inlay will only be available with the Wild Cherry Red exterior color, while the other exterior colors will have a glossy gray dashboard inlay.
Volkswagen Taigun: price increase
The addition of these new features will definitely cost extra money. Volkswagen has raised the price of the Taigun in the range of 2.5-4 percent, depending on the variant. This means the price increased by Rs 40,000-60,000. The company also held responsible the increase in input and material costs as one of the reasons for the increase in prices. Prices for Taigun now range between Rs 11.39 lakh-18.59 lakh (ex-showroom, India).
Here's how much each variant of the Taigun has increased in price:
VOLKSWAGEN TAIGUN PRICE (EX-SHOWROOM, INDIA)
Variants
New Price
Old Price
Difference
Comfortline
Rs 11.39 lakh
Rs 10.99 lakh
Rs 40,000
Highline
Rs 13.39 lakh
Rs 12.99 lakh
Rs 40,000
Highline AT
Rs 14.79 lakh
Rs 14.39 lakh
Rs 40,000
Topline
Rs 15.39 lakh
Rs 14.99 lakh
Rs 40,000
Topline AT
Rs 16.89 lakh
Rs 16.39 lakh
Rs 50,000
GT MT
Rs 15.79 lakh
Rs 15.39 lakh
Rs 40,000
GT AT
Rs 18.59 lakh
Rs 17.99 lakh
Rs 60,000
Also Read: Ola overtook Hero Electric to become the market leader