The Toyota Hiace has been introduced in India at a starting price of Rs. 55 lakh (ex-showroom). While an official launch is yet to take place, The MPV has been a long time coming as it has been shown multiple times in the past.

For now, the Toyota Hiace will be sold in India as a limited import, with an initial batch of around 50 units have already reached our shores. The MPV is currently only available in white and silver and, as of now, will only be available in a single configuration.


Toyota Hiace 5th generation launched in India at Rs 55 lakh
Hiace in India comes with a 151hp, 2.8-litre four-cylinder diesel engine
6th generation Hiace already on sale in inte
ational markets
The Hiace on sale comes with a 14-seat configuration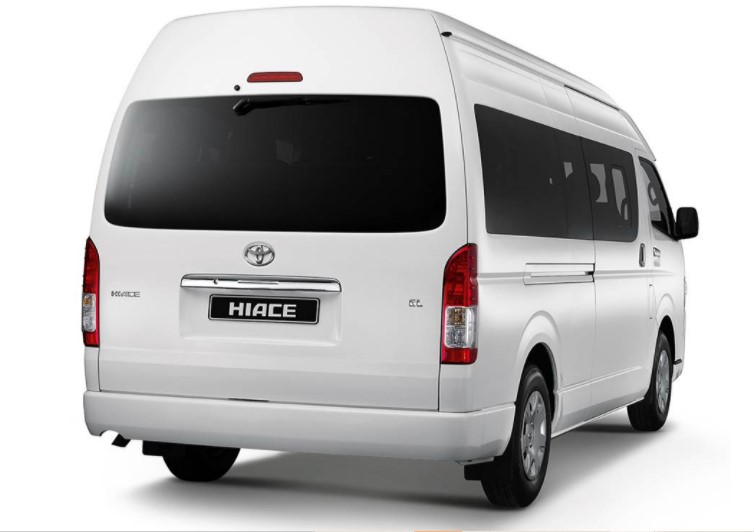 Toyota Hiace
Toyota Hiace India: engine and gearbox details

The large MPV is a 2.8-liter four-cylinder turbo-diesel that produces 151 hp and 300 Nm of torque. This engine is similar to the one that powers the Fortuner and before the Innova, but here it is used in a much lower tuning condition: in the Fortuner, it currently produces 204 hp and 420 Nm of torque (500 Nm with automatic transmission). Toyota Hiace sold in India will initially only come with a 6-speed automatic gearbox.
Toyota Hiace India: Interiors and Features

Hiace is available on the GL model in a 14-seat configuration: driver, passenger, and 12-passenger. Sources tell us that the model will only be available in White and Silver exterior paint options, from now on. The last row of seats can also be folded down to provide extra space in the trunk.

The interior design is very simple and utilitarian in its approach. Hiace doesn't have any fancy materials or a mode
design, it offers durability and plenty of practicality. There is plenty of storage space spread throughout the cabin and the space for the occupants is well optimized.
Toyota Hiace India: Specifications, Features, and Equipment

Since this is the fifth generation of Hiace (the sixth-generation car is already on sale in the inte
ational market), the list of features is not as comprehensive as it could have been. The equipment offered on the Toyota Hiace includes a 2-DIN audio system with support for CD, USB, and AUX-in the center, and a space-saving gear selector mounted on the dashboard. Other features include dual front airbags, ABS with EBD, power steering, power windows, rear defroster, air conditioning vents for each row, semi-reclining seats, and electric sliding rear doors.

Also Read: Toyota Urban Cruiser automatic review: features, drive experience, handling of the SUV

Also Read: Toyota beats BMW To Become Most Searched Car Brand Globally In 2020, Kia Tops India