Toyota Urban Cruiser is Toyota's version of the Maruti Suzuki Vitara Brezza. Whether you should buy one or tu your back is outlined in this review.Maruti Suzuki Vitara Brezza single-handedly drove the space of a compact SUV under 4 meters for a long time. Maruti Suzuki did his homework, and while Breeza didn't offer anything leading in its class, it had the perfect basics. While we initially felt that the lack of a diesel engine would affect its progress in 2020, this is far from reality. Maruti Suzuki, as part of the deal, is now supplying Brezza as an Urban Cruiser for Toyota India. Toyota launched the car in September and is priced slightly higher than the other car. Will Toyota Urban Cruiser be as successful as the other sub-compact SUV in its category? Our review here will shed some light.
Toyota Urban Cruiser Design Features
The front end looks a little different than the Vitara Brezza. The designers of the two companies wanted, this time, something a little different from Baleno-Glanza. We liked the mesh treatment that the designers did. The fenders also appear to be different from the Brezza. Speaking of which, the Maruti Suzuki model was also revamped at 
Auto Expo 2020
. The LED projector headlights, along with the fog lights, make the Toyota Urban Cruiser look young. The 16-inch alloy wheels also look great, but cleaning them will be a chore, as we found out. You see, those grooves in the wheel are hard to clean.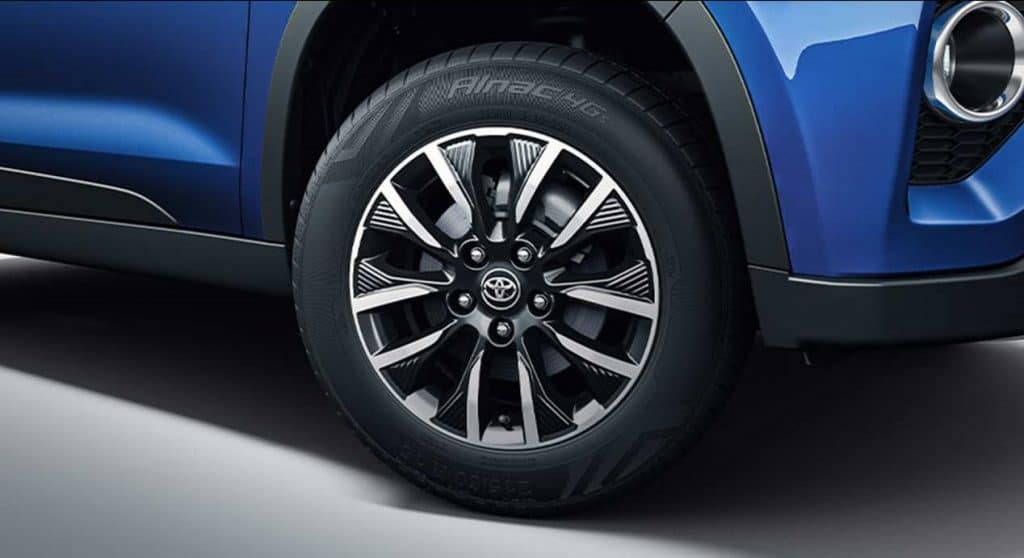 In terms of features, the Toyota Urban Cruiser relies on mid-spec Brezza rims. Premium AT variant features automatic climate control, two-tone upholstery, and a 7.0-inch touchscreen infotainment system complete with Android Auto and Apple CarPlay. There are also auto fold mirrors, cruise control, and automatic headlights. A 328-liter boot is also offered alongside the 60:40 split rear seats. There are plenty of storage spaces in the cabin, although we think more of them could have been provided in the center console. The 6.4-inch smartphone is something that doesn't quite fit the notch near the gear stick.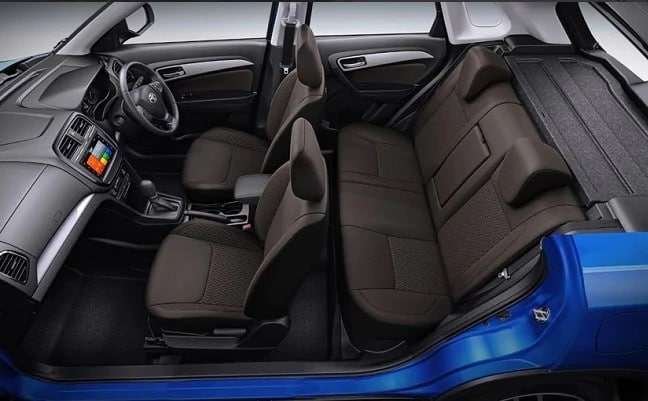 Toyota Urban Cruiser Interior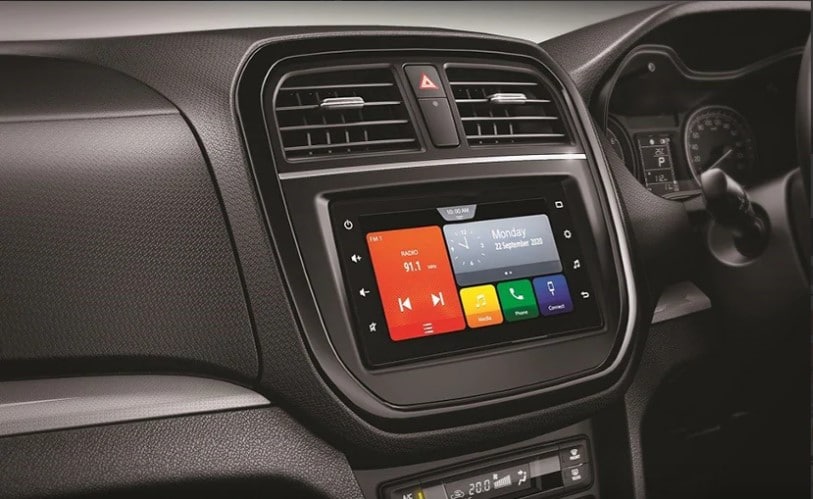 Toyota Urban Cruiser Infotainment System
Toyota Urban Cruiser engine and drive experience
The 1.5 liter, the 4-cylinder petrol engine is known for its reliability. In this normal configuration, the engine produces 104 hp of power and 138 Nm. This engine is mated to a 4-speed automatic transmission. Yes, we didn't make any mistakes here and the transmission is an old-school 4-speed torque converter. It has the proper Low ratio as well as a mode that restricts it to the second gear in the automatic transmission lever. The engine is very quiet at both start-ups and at speeds of less than 100 km /h. The transmission, however, is, as expected, a bit comfortable. At city speeds, you will have no problem bridging that traffic gap. However, it's not a DSG, nor even a mode 6-speed torque converter.Ratios are very close together and this helps greatly with regards to fuel economy. In Delhi traffic, we observed a fuel efficiency of 13.3 kmpl while on the highway, the figure increased to 18.4kmpl. This efficiency is due to the secondary lithium-ion battery placed under the front passenger seat. Because of this, there is idle start stopping, torque assist, and brake energy recovery significantly. It can be seen that at 100 km/h the engine beats at approximately 3000 rpm. At speeds over 100 km/h, the engine gets a bit noisy and you also have to deal with tyre noise.
Toyota Urban Cruiser Handling
The Toyota Urban Cruiser doesn't behave differently from the Brezza. The suspension appears to be a bit stiff, but then it adjusts in such a way that the bumps sink without a hitch. Go around the coer and you really don't want to slow down because of the lower body roll. Even if you want high-speed braking or an emergency stop, the brakes are up to the task. We hope the steering was more responsive, as it's fairly light at low speeds and stays the same even on three-digit trips.There is good all-round visibility and the driver is also seated at a high altitude, making the car easier to maneuver. However, there are no dynamic gridlines for the reverse parking camera.
Toyota Urban Cruiser Final Verdict
One thing we can assure you of is that the Toyota Urban Cruiser is an attractive SUV, especially in this dual-tone color. It has this SUV stance, which continues to draw customers to it. There is nothing bad we can point out against this car. Only those who will be drawn to the sunroof, wireless charger, or other connected vehicle features may find this SUV a little disheartening. Their point of view is also understandable.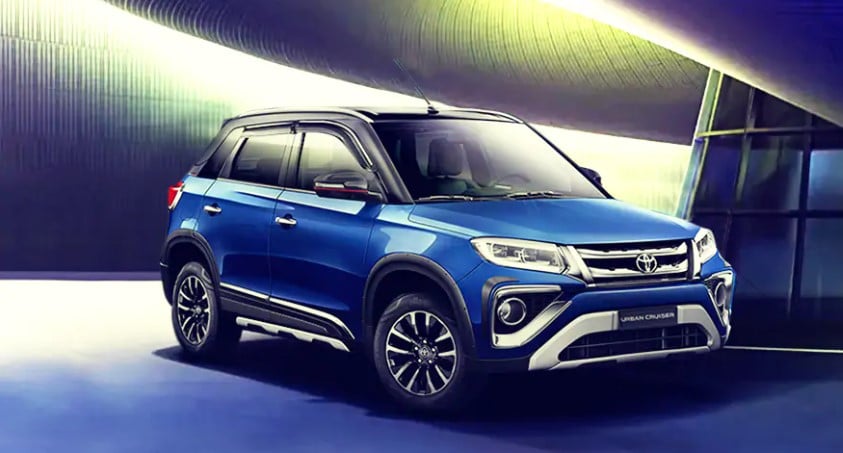 Toyota Urban Cruiser Exterior
The Toyota Urban Cruiser offers a higher warranty package. What we feel is that the asking price could have been a little lower. At 
Rs. 11.30 lakh
, an ex-showroom for the car you see on these pages, it's steep. Especially when newer cars like the
Hyundai Venue
and
Nissan Magnite
offer much more value at a lower price.
Also Read: New Tata Safari 2021 vs Old Tata Safari StormeAlso Read: Toyota Fortuner 2021 vs Ford Endeavour 2021