EICHER TRACTORS, from the house of TAFE – Tractors and Farm Equipment Limited has introduced the all-new Eicher PRIMA G3 Series of premium tractors. The launch caters to the needs of today's Indian farmers. This comprises appearance, substance, and durability. The Eicher PRIMA G3 tractor ranges from 40 to 60 horsepower. The product range combines fashion, cutting-edge technology, and built-in comfort.
The new PRIMA G3 comes along with an aerodynamic hood. The one-touch front-open, single-piece hood provides quick access to the engine while also improving design components. Wrap-around headlights and high-intensity 3D cooling technology are featured on the front grille. The digi NXT dashboard's location allows for increased cross air flow and lengthy periods of continuous operation. The steering wheel has a spinner knob for easy control.
Liquid-cooled engine on the Eicher PRIMA G3 tractor
The Eicher PRIMA G3 line of high torque vehicles is packed with customer-centric technology. The liquid-cooled Fuel Saver (HT-FS) engine increases efficiency. As a result, higher productivity and cost savings in the area of fuel are emphasized.
The CombiTorq Transmission is an excellent match. Its transaxle provides maximum power, torque, and output. The Multispeed PTO has four different modes. PRIMA G3 is suitable for a wide range of agricultural and commercial applications because to its wide range.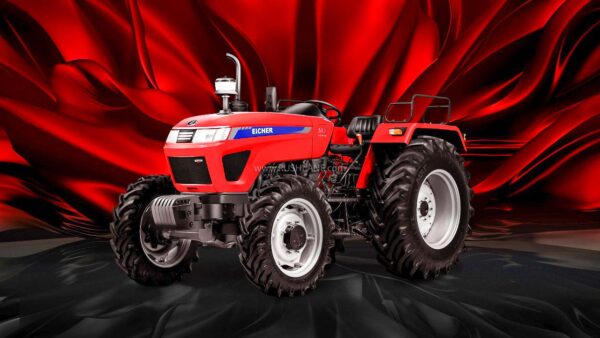 The operator's comfort is improved. The ergonomic Comfy Luxe seating has been appropriately elevated. This gives you a clean view all around for confident maneuverings. The broad flooring platform provides a pleasant working environment. At night, the Lead Me Home feature illuminates a path for increased safety and convenience.
Growing Next-Generation Indian Farmers
In India, farming is a constantly changing activity. The scope of tractor businesses has grown in recent years. Whether in farm or commercial space, customers are looking for dependability, durability, and versatility.
Through the PRIMA G3 product value proposition, modern Indian farmers can increase their productivity. The current market requires agri-tech solutions and tech-based farming operations. As a result, farming firms must maximize profits. The PRIMA G3 was developed to 'revolutionize agriculture.'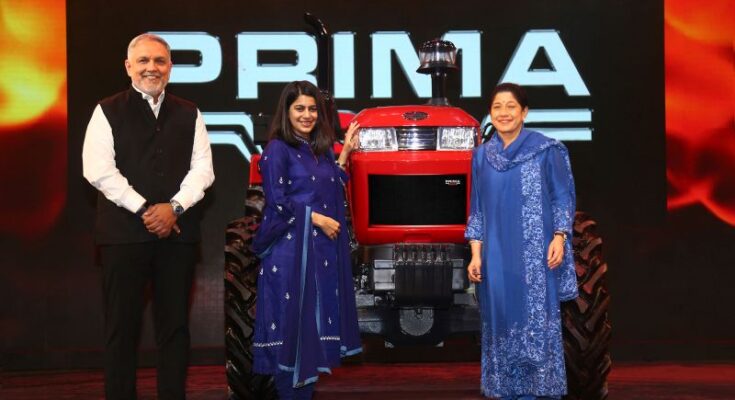 "We are happy to announce the new PRIMA G3 series with world-class styling and international technology, which delivers premium automotive excellence in style, fit and finish, and durable build quality," said Sandeep Sinha, CEO of TAFE. The Eicher PRIMA G3 embodies Eicher's renowned durability and dependability. The PRIMA G3 has ergonomic operator stations and updated steering controls for long hours of productive use. We'll make sure our customers can get their hands on the new Eicher PRIMA G3 series quickly."
Also Read: Best Discounts On SUVs In May 2022- Nissan Kicks to Tata Harrier