Motorcycle accessories manufacturer Studds Accessories launched the Ninja Elite Super D4 Decor helmet in India. Priced at Rs 1,595, the new Studds Helmet Ninja Elite Super D4 Décor is available in both a glossy and matte finish.
The Ninja Elite Super D4 Decorative Studds Helmet is available in five sizes: Extra Small (540 mm), Small (560 mm), Medium (570 mm), Large (580 mm), and Extra Large (600 mm). This flip-up full-face helmet has features like an EPS density regulator, hypoallergenic liner, and a quick-release chin strap with air exhaust and chin air vents. Studds Accessories claim that the outer shell of the helmet is injected with a special grade of high-impact engineering thermoplastic for added protection.
Also Read: Studds Launches Thunder D7 Decor Helmet In India; Priced At ₹ 1,795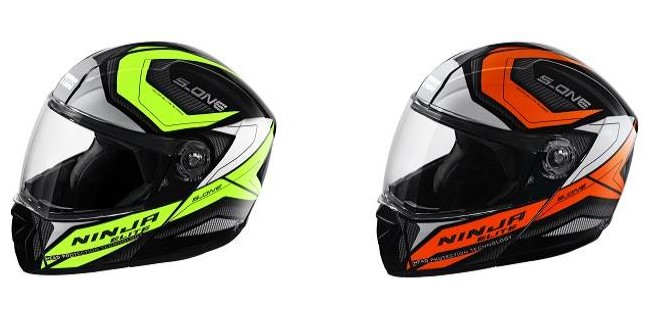 Studds Helmet
"The aerodynamic shape of the helmet helps reduce the drag pressure when the vehicle is in motion and the quick-release feature of the chin strap provides convenience and ease of operation to the rider," Studds Accessories said.
"The inclusion of comfortable inner padding of high-quality fabric in the helmet increases the comfort. In fact, because of prolonged riding, the hypoallergenic liner prevents rider against allergies or illnesses arising from constant interaction with moist helmet liners," it added.
Customers can choose from 10 different color options: Black N2, Black N4, Black N5, Black N10, Matte Black N1, Matte BlackN2, Matte Black N3, Matte Black N4, Matte BlackN5, and Matte Black N10. According to the company, the UV-resistant coating protects the Ninja Elite Super D4 Decor Studds helmet's color from fading.
Also Read: Honda CB350 RS Launched In India; Here is all you need to knowAlso Read: Bajaj Pulsar 180 is back in India after being discontinued for Pulsar 180F