Royal Enfield, the maker of the Bullet motorcycle, has recalled 26,300 units of its most popular motorcycle, the Classic 350, due to to potential brake issue as a "precautionary measure." The issue pertains to a J1A motorcycle produced between September 1, 2021 and December 5, 2021.
On Monday morning, the company informed the industry body of the Society of Indian Automobile Manufacturers, or SIAM, and the Ministry of Road and Highway Transport in accordance with protocols established by the authorities.
Royal Enfield confirmed the development and said the technical team had discovered a potential problem with one of the parts, the brake reaction chip attached to the motorcycle's swing arm, which is used specifically in 2021 single-channel motorcycles and drum brakes rear Classic 350.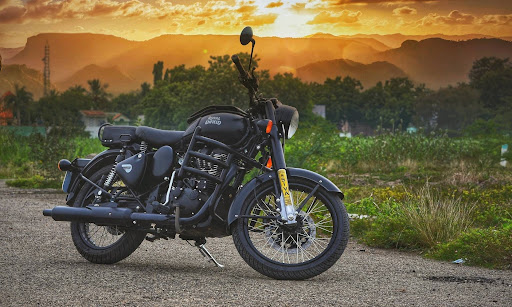 "Under certain driving conditions, it has been found that an exceptionally high braking load applied to the rear brake pedal can lead to potential damage to the reaction arc, which could lead to more abnormal braking noise and possible deterioration in efficiency. braking in extreme conditions. The version is remarkably isolated from the single-channel ABS models, the Classic 350 rear drum brake, which was manufactured between September 1, 2021 and December 5, 2021. "
Royal Enfield service teams and / or local dealers will contact consumers whose Motorcycle Vehicle Identification Number (VIN) is within the prior manufacturing period. Consumers can also proactively visit the Royal Enfield website, contact local Royal Enfield workshops, or call Royal Enfield on 1800 210007 for verification.
"At Royal Enfield, we have robust and rigorous development and testing protocols in place and adhere to global validation standards for quality and durability. However, these issues can arise in specific and harsh driving conditions, and we are committed to solving them. as soon as possible, as possible with the least inconvenience for our customers,"
Also Read: Mercedes-Benz gets official authorisation for conditionally Level 3 automated driving