NEW DELHI: French automaker Renault on Wednesday presented its 'International Game Plan 2027' in Rio de Janeiro, Brazil, committing to invest EUR 3 billion to launch eight new models by 2027 outside Europe. The company said that one in three cars it sells will have an electric or hybrid version.
The new models will include 5 C- and D-segment products, and B segment Kardian, which will enter the Latin American and Moroccan market next year. The Kardian is the first of eight production models to be unveiled.
This product offensive will be achieved with two platforms: first, a new modular platform from the Renault Group, ultra-flexible and multi-energy, dedicated to four different regions: Latin America, North Africa, Turkey and India.
The second will be a Compact Architecture (CMA) platform dedicated to the D and E segments, based in South Korea in partnership with Geely, the Chinese multinational automobile company.
Renault aims to double the net revenue per unit sold outside Europe in 2027, compared to 2019.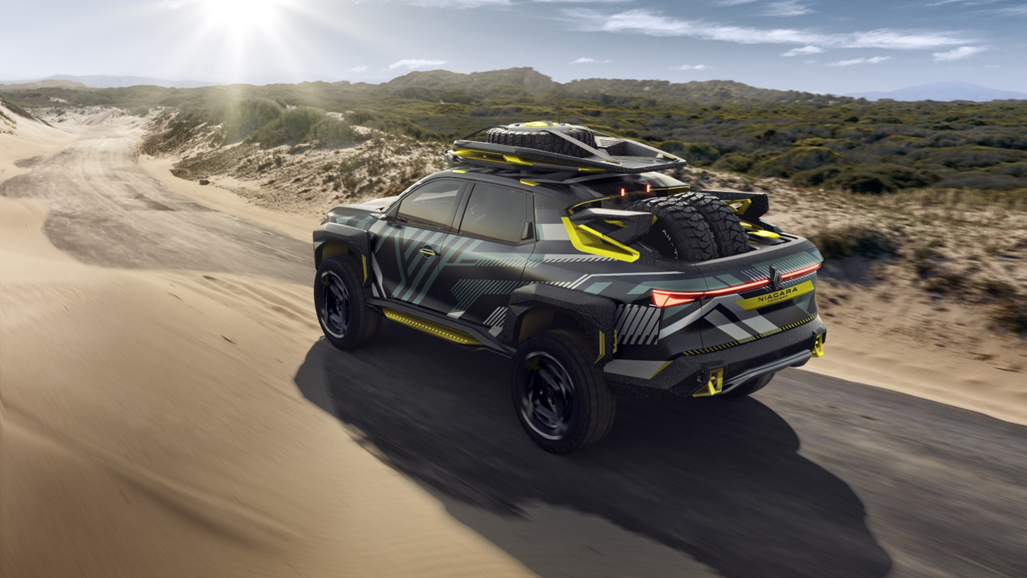 "As our product renewal pays off in Europe, we will now going to make the brand more global and more profitable. Renault is now on the offensive outside Europe with the launch of eight new cars between now and 2017," said Fabrice Kamboulev, CEO of Renault. 2027, based on a reduced number of platforms, shared across regions and thereby enhancing our synergies."
The automaker's modular platform with an international scope will be assembled in four industrial regions: Latin America, Türkiye, Morocco and India. It includes a flexible and adjustable structure that allows a wide variety of vehicle lengths between 4 and 5 metres; Wheelbases with 4 options from 2.6 to 3 metres; 3 back units tall; New energy and fuel sources, with the aim of increasing efficiency in terms of consumption and CO2 emissions: ICE, flex-fuel (E100), LPG, mild hybrid advanced (48V), for front-wheel and four-wheel drives.
Bruno Vanel, VP- Product Performance, Renault, said: "The proper architecture of the new modular platform of the Renault Group is extremely flexible and competitive. It will enable us to offer our customers, located all over the world, vehicles that offer great value, efficiency and relevant technologies. This is an advantage to differentiate We set ourselves apart from competitors and launch a global offensive with a wide range of vehicles. These cars will feature Renault's new brand identity and offer propulsion technologies tailored to meet everyone's needs, while enabling customers to consume less energy, offering superior driving pleasure, comfort and life on board rooted in our brand's DNA."
Also Read: Tata Safari, Harrier Facelift Officially Launched In India: Check Full Price List