It also said that "Hit from Back" accounted for the largest share in total accident deaths at 19.5%, followed by "hit-and-run" and "head-on collision," which accounted for 18.1% and 15.7% of deaths, respectively.
The report on road accidents attributable to various types of traffic rule violations revealed that "Overspeeding" constituted the main violation associated with accidents, fatalities and injuries, in 2022.
The states and union territories reported a total of 4,61,312 road accidents during the calendar year 2022, claiming 1,68,491 lives.
The number of traffic accidents in 2022 increased by 11.9% compared to 2021, and the number of deaths and injuries increased by 9.4% and 15.3%, respectively.
During the year 2022, 'Overspeeding' accounted for 72.3% of the total road accidents, 71.2% of the total deaths, and 72.8% of the total injuries.
The number of accidents, deaths, and injuries due to 'Overspeeding' increased by 12.8%, 11.8%, and 15.2%, respectively, in 2022 relative to 2021.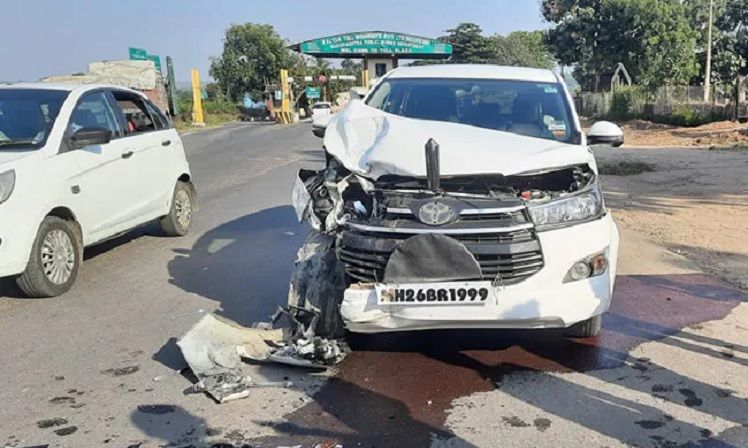 "Driving on the wrong side" was the second cause of total road accidents during 2022, accounting for 4.9%.
Drunken driving/alcohol and drug consumption, jumping of red light, and use of mobile phones taken together accounted for 7.4% of total accidents and 8.3% of all deaths.
Other categories may include reasons such as road environment, vehicle condition, etc. They accounted for 18.2% of accidents, 18.1% of fatalities, and 18.1% of injuries.
During 2022, a total of 50,029 people who did not wear helmets died, including 35,692 (71.3%) drivers and 14,337 (28.7%) passengers.
Likewise, during the same period, 16,715 people were killed who were not wearing seat belts. Out of the 16,715, 8,384 (50.2%) were drivers and the remaining 8,331 (49.8%) were passengers.
The annual report reveals that in 2022, 1,01,891 people injured in road accidents were not wearing helmets, and 42,303 people injured in road accidents were not using seat belts in 2022.
Also Read: Tata Motors Awarded Rs 766 Crore Compensation In Tata Nano Project Land Dispute