New Delhi: The e-buses will be plying on 15 intra-city routes and two inter-city routes and will run a minimum of 200 km per day from 8 am to 5 pm.
In his address, Sinha congratulated Srinagar Smart City Limited and the residents of the city and adjoining districts.
"Smart mobility to optimise transportation services to achieve a harmonious balance with ecology is our top priority," LG said.
Sinha said the addition of 100 E-buses is a big leap towards achieving carbon neutrality as per Prime Minister Narendra Modi's vision.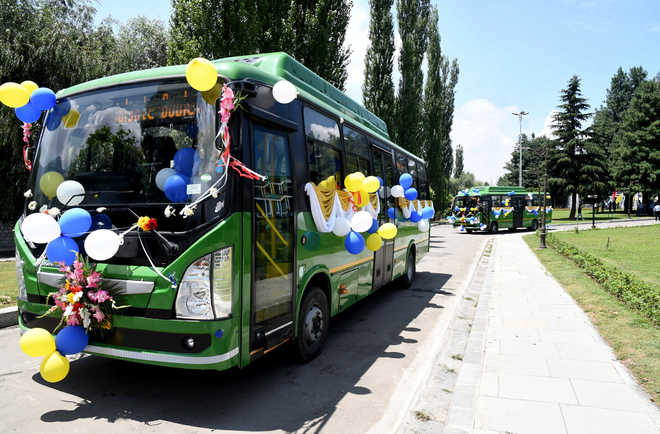 He also said that Srinagar Smart City Limited is translating the concept of 'modal shift' into reality through an integrated approach to provide smooth transportation to people.
The E-buses are equipped with universal access, HVAC (heating, ventilation and air conditioning) system, on-board vehicle tracking system, surveillance cameras and emergency stop function.
A dedicated mobile app and online ticket payment service have been developed for the convenience of passengers. All the buses are integrated with Srinagar Smart City's integrated command & control centre.
A bus depot is being set up at Pantha Chowk and charging sub-stations have been installed to ensure smooth operation of E-buses.
Also Read: Overspeeding accounted for 71.2% of total deaths in road accidents: MoRTH