Omega Seiki Mobility aims to bring in several electric products, including a two-wheeler, four-wheel cargo cart, and tractor, over the next two years, according to a senior company official. The company, which is part of the Delhi-based Anglian Omega Group, is also aiming to set up manufacturing facilities in different parts of the country.
Omega Seiki already has several manufacturing locations in Delhi / NCR. The company also plans to have around 200 dealerships across the country by the end of next year. It has allocated an initial investment of 200 million rupees to the projects and intends to raise another 1 billion rupees to proceed with financing expansion plans.
"We will have factories and we will harmonize products, and we will remain uninterrupted from here until the next few years," said Uday Narang, president of Anglican Omega Group.

Earlier, Omega Seiki signed a memorandum of understanding with three leading Italian companies in the field of engineering design, development, and electronics in the automotive sector. The business cooperation was facilitated by GB CON, a pioneering business consulting firm founded by Angelo Pavonne, an expert in the field.
Omega Securities Mobility is part of the Anglian Omega Group of Companies which has a significant presence in the steel, automotive components, and infrastructure businesses across India. The group has created a separate electric vehicle business under the direction of Omega Seiki Mobility Pvt. Limited.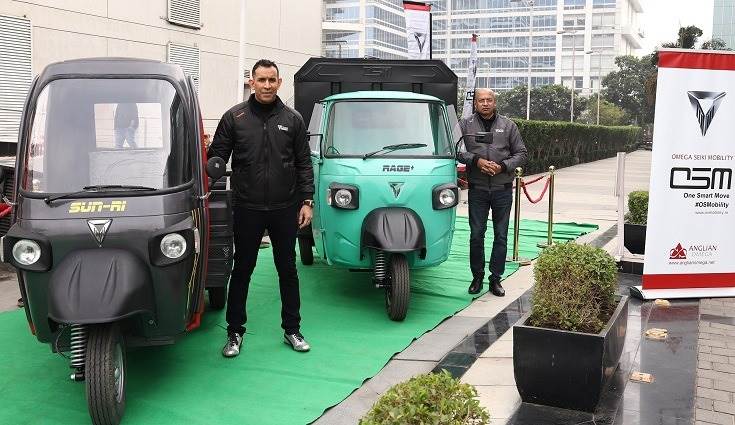 They launched the market's first fully-electric three-wheeler RAGE + vehicle during the auto show in February 2020. Last-mile mobility fleet operations are managed under the brand "UNOXpress", providing an end-to-end mobility solution for e-commerce, pharmaceutical, and food delivery companies.

READ MORE: Mahindra Thar 2020 price increased – WEF increase from December 1