Gujarat-based EV startup, Matter has launched its first EV motorcycle called 'AERA' at a starting price of Rs. 1.44 lakhs (Ex-Showroom, India). The Aera comes in four variants as of now which are called Aera 4000, Aera 5000, Aera 5000+, and Aera 6000+. However, the launch only revealed the pricing for two of these variants, the Aera 5000 and Aera 5000+. Aera 5000 will come with a pre-registration price of Rs. 1.44 lakh while the 5000+ is priced at Rs. 1.54 lakh (ex-showroom, India).
The bike has a very distinctive design that comes with aggressive design and sharp lines. The bike has a 7-inch LCD touch screen with WiFi and 4G connectivity as the instrument cluster. The bike also comes with many other features including passive keyless entry, park assist, gear indicator, and offline navigation. The bike will also come with four driving modes.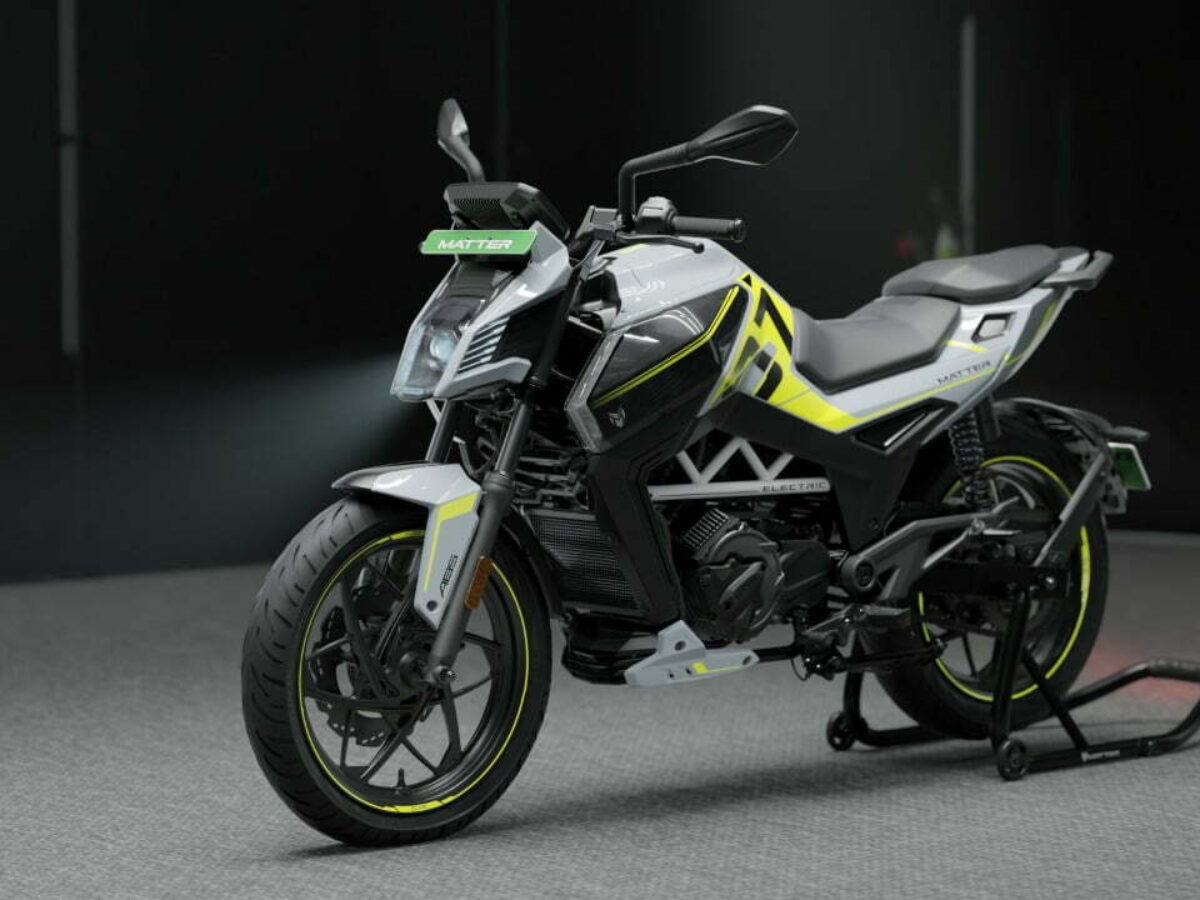 The battery unit of the Matter Aera comes with a capacity of 5kWh which is claimed to produce a range of up to 125km. The liquid-cooled battery unit will produce 13.4 bhp and accelerate from 0-60 km/h in less than 6 seconds. While the bike's torque figures were not discussed at launch, the company mentioned in an earlier event that it will come with 520Nm of torque.
The battery unit will take 5 hours to charge normally and 2 hours if you use fast charging. The bike also gets a dual sensor single channel ABS system along with front and rear disc brakes and a 4-speed HyperShift manual transmission, making it the only electric bike on the market to do so. And the company confirmed in a statement that it will later launch the Aera 6000 with a 6 kWh battery.
The Aera will come with a 3-year warranty on its battery along with 3 years of free roadside assistance. The brand will open its first experience center in Ahmedabad next month and plans to open almost 100 outlets across the country by the end of the year.

Also Read: Tata Motors launches first registered vehicle scrapping facility Re.Wi.Re in Jaipur