Mahindra and Mahindra (M&M) said on Monday that they have unveiled a new group of Sarpanch Plus tractors in Maharashtra, with the launch of the Sarpanch Plus 575 model priced at Rs 6.60Lakhs(previous showroom, Maharashtra). Mahindra Sarpanch Plus 575 is an upgrade as compared to the Sarpanch 575 which was launched earlier. It gets a more powerful engine offering added power while fuel efficiency via a new ELS Extra Long Stroke Di engine also sees a significant increase ensuring better productivity and better profits. The ELS Di engine is tuned to offer 2 hp more power and higher backup torque.
Mahindra Sarpanch Plus 575 SPECIFICATIONS
| | |
| --- | --- |
| Engine Power HP | 35.0 (47 HP) |
| Max Torque Nm | 178.6 |
| PTO Power | 31.3Kw(41.9 HP) |
| Rated RPM | 2000 |
| Fuel Tank Capacity | 47.5 L |
| Tyre | Rear 14.9x28/13.6x28 |
| No.of Gears | 8F+2R |
| Lifting Capacity | 1500 Kg |
| Brake Type | Oil-immersed Brakes |
To Know More :
Types of Tractors – How Many Do You Know?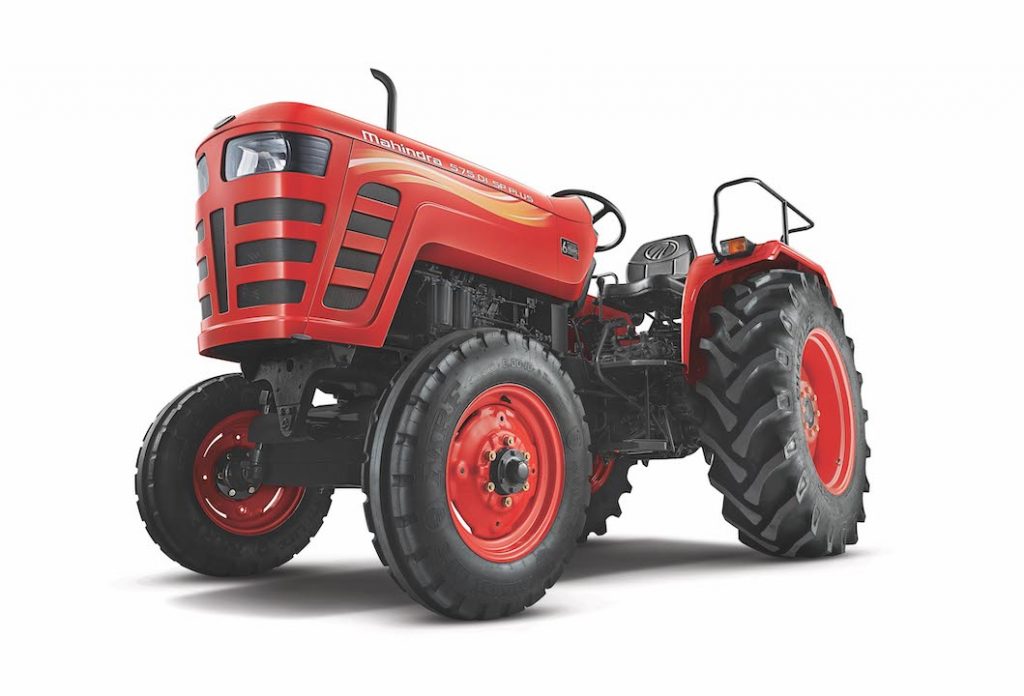 The new Sarpanch Plus series comes with a 6-year warranty and can be booked online for a down payment of Rs 5,000, which is available with special financing and customer plans. "The new series has been developed to meet the changing requirements of mode
farmers by providing additional strength, increased reserve torque, mode
design, and best-in-class work environment," said Hemant Sikka, head of equipment division. agricultural in the sector.
He added that the latest high energy and fuel-efficient engine technologies will allow farmers to improve their productivity and increase their profits. The company said the new Sarpanch Plus series would be manufactured at manufacturing facilities in Mahindra across India.
Under the Mahindra range of tractors, the company offers models such as the Yuvraj, Arjun, Bhoomiputra, Sarpanch, and Shaan in a range of 15 HP to over 50 HP. Mahindra also plans to launch six new tractors over the next three years under the Mahindra and Swaraj brands. With predictions of good monsoons this year, the company expects to see tractor sales grow by 5 percent. Mahindra Farm Equipment unit saw sales increase by 2% percent in May 2020 to 24,017 units, as against 23,539 units sold in May 2019. Exports stood at 324 units thus taking total sales in May 2020 to 24,341 units, as against 24,704 units for the same period in the past year.
Read More:
Mahindra Blazo X heavy commercial vehicle launched in India