The fifth-generation Lexus RX SUV, first showcased at Auto Expo 2023 in January, was officially launched on Wednesday at Rs 95.80 lakh (ex-showroom) in the Indian auto market. Offered in two powertrains: the RX350h Luxury Hybrid and the RX500h F-Sport+, the Lexus RX is a significant increase over the previous model in multiple ways.
The Lexus RX became available in two variants with the top-end Panasonic RX priced at Rs 1.18 crore (ex-showroom). Bookings for the model have been opened in advance, and Lexus claims it has received a very strong response.
What may help the latest Lexus RX strike a depper chord than ever is the fact that it now boasts of Lexus Safety System+ 3.0, Direct4 Drive Force technology, HEV system and the powerful Performance Turbo Hybrid. The focus is on the driver's seat and has been designed to encourage a deeper connection between the car and driver, building on the Tazuna concept. The driver has better control of the vehicle.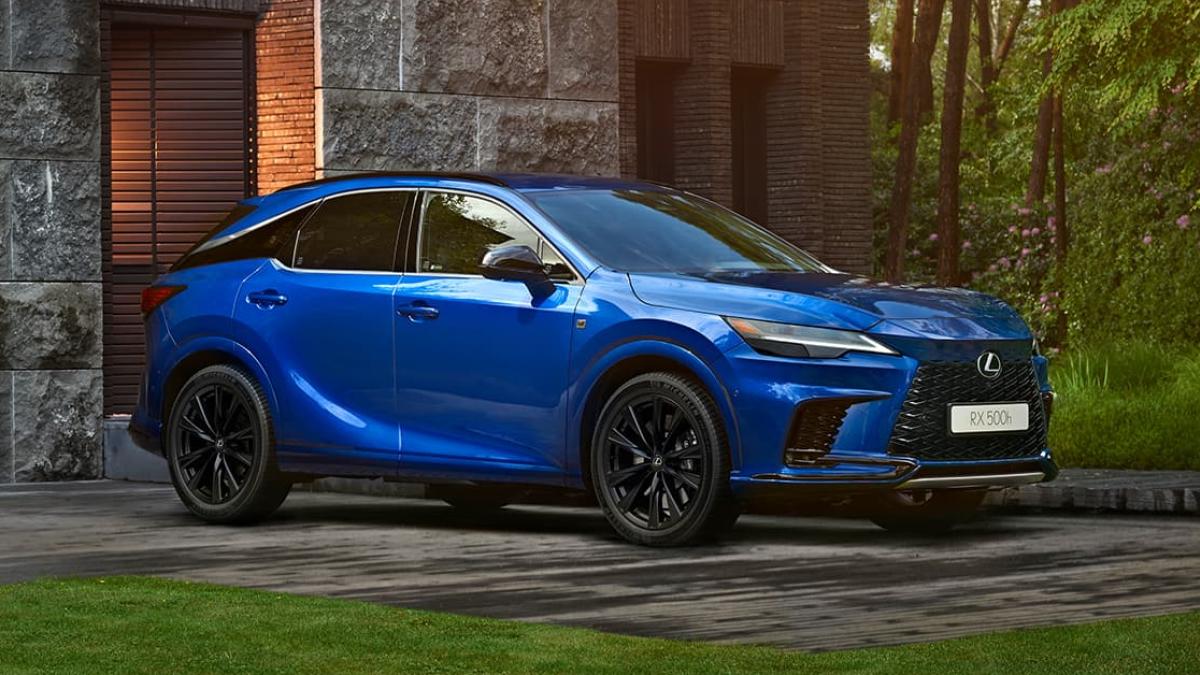 On the powertrain front, the Lexus RX 350h Hybrid will be powered by a 2.5-liter four-cylinder engine with a hybrid transmission and an E-Four rear electric motor. It is capable of producing 247 horsepower which is paired with an electronically controlled continuously variable transmission. It can accelerate from 0 to 100 km/h in 7.9 seconds.
The Lexus RX 500h F-Sport Performance gets the brand's first hybrid electric system that combines a high-torque 2.4-liter turbocharged engine with an electronically controlled rear-axle unit. Said to be the most powerful RX with 366hp and 460Nm of torque on offer. The model can accelerate from 0 to 100 km/h in 6.2 seconds. The 500-hp F-Sport model also visually features an F-Sport performance badge and a piano-black front bumper, among other things.
Also Read: PV Sales Analysis FY23: Indian OEMs inch closer to sell 1 of every 4 cars sold in the country