The Jaguar i-Pace electric SUV has finally launched as the brand's first all-electric offer in India. I-Pace prices start at Rs. 1.05 crores for the S model, Rs. 1.08 crores for the SE model, and Rs. 1.12 crores for the HSE trim.

The company offers an 8-year/1.60 lakh km battery warranty, a 5-year service package, 5-year roadside assistance, and a 7.4-kilowatt wall box charger. The I-Pace marks the beginning of a new jou
ey for Jaguar as the brand plans to go fully electric by 2025.

Also Read: New electric cars in India 2021
Jaguar I-Pace: Powertrain

The Jaguar I-Pace is available in three versions. The I-Pace EV400 is powered by two electric motors, one on each axle, and they have a combined power of 394 hp and 696 Nm. It can reach 0-100 km / h in 4.8 seconds, while the top speed is 200 km/h. The battery is placed in the center on the floor, which reduces the center of gravity with a weight distribution of 50:50. The electric SUV comes with an all-wheel drive as standard on all variants.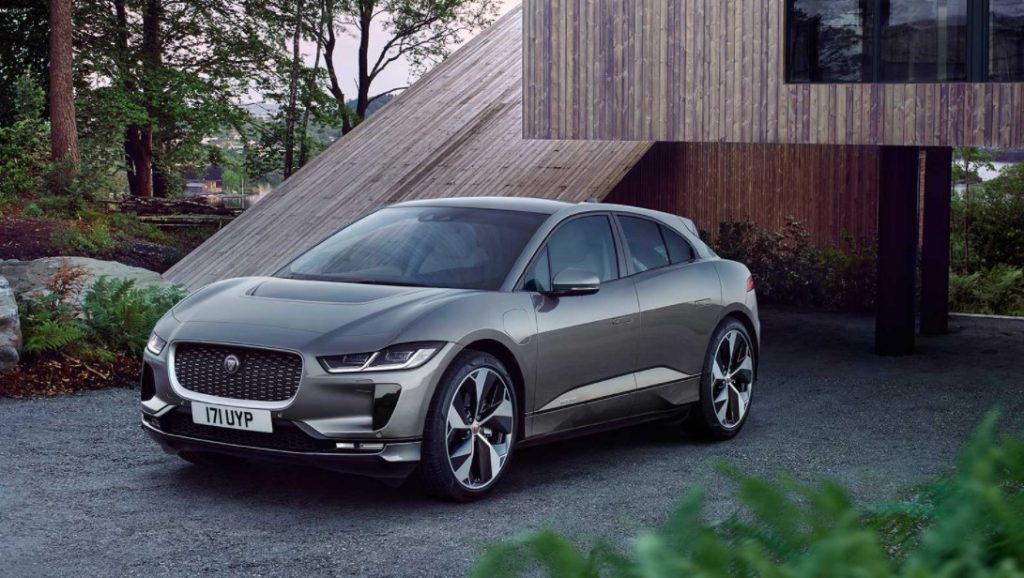 Jaguar claims the I-Pace can cover 470 km (WLTP cycle) on a single charge from a 90 kWh lithium-ion battery pack

In terms of range, Jaguar claims that the i-Pace can travel 470 km (WLTP cycle) with a single charge of a 90 kWh lithium-ion battery. However, in more realistic terms, the range is said to be between 300 and 400 km on a single charge. The SUV comes with Eco mode and regenerative brakes to improve range, while the design is extremely dynamic with a coefficient of 0.29 cd to reduce traction.

The Jaguar i-Pace comes with an 11kW three-phase charger, while the car can support up to 100kW charging at fast-charging stations as long as it is available in India. Currently, the vehicle manufacturer is setting up charging stations at its dealerships and service centers across India to assist customers.

Also Read: Jaguar XJ 50 Special Edition | Price | Features | Specs
Design, Interior, and Features

In terms of design, the i-Pace may be electric, but it's a Jaguar. The general design language comes from the C-X75 concept and has some very cool parts, like a single frame front grille, and LED cat lights. The blade is a definite feature of the design and allows air to pass through it. The coolant is located at the bottom and helps keep the battery cool. The elongated side profile is sharp, while the square rear differs significantly from the front of the vehicle.

The electric SUV comes with a number of exclusive details, a distinctive LED taillight patte
, matrix LED headlights, large 19-inch alloy wheels standard on all variants in India, and a tinted glass roof that offers superb contrast. Without a traditional engine, the front hood gives way to the luggage compartment where the onboard charger is stored.

The interior of the Jaguar i-Pace is different and sporty. The model is packed with a digital console, touch-screen infotainment system with Pivi Pro with OTA upgrades, wireless Apple CarPlay and Android Auto, second-screen climate control, and more. The car also has wireless charging and leather upholstery with various options. The cabin has five seats. In addition, the luggage compartment has a capacity of 656 liters and is 1,453 liters with rear seats.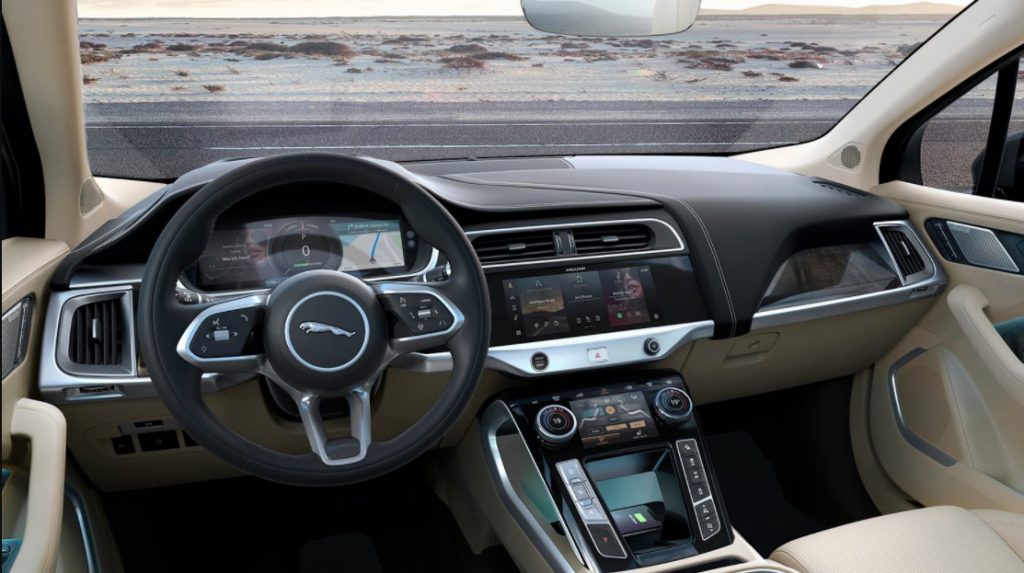 Jaguar I Pace Interior

The car also comes with adjustable dynamics with active suspension, air suspension, including a number of ground-enhancing devices up to 230mm, adaptive cruise control, a 3D surround camera, role protection, traction control, and EBD with the ABS system. Most important is the Exte
al Pedestrian Safety System (ESS), which will produce exte
al acoustic sound to help pedestrians experience a vehicle that is quiet at speeds below 20 km/h.

The Jaguar I-Pace electric SUV rivals with Mercedes-Benz EQC and upcoming Tesla Model X.

Also Read: 2021 Audi S5 Sportback Launched In India, Priced At Rs. 79.06 Lakh

Also Read: New-Generation Peugeot 308 Unveiled; Check details here