Hyundai's fledgling luxury brand Genesis has unveiled an electric version of its flagship G80 sedan. The all-electric G80 was shown at the 2021 Shanghai Auto Show ahead of the global launch later this year and is the brand's first electric vehicle. It will go on sale alongside the standard G80, the GV70 crossover, and the GV80 SUV in the brand's global range.
Genesis G80 electric: engine details

The G80 electric uses a twin-motor, an all-wheel-drive powertrain that delivers performance standards as EVs from sister brands of Genesis, Hyundai Ioniq 5, and Kia EV6.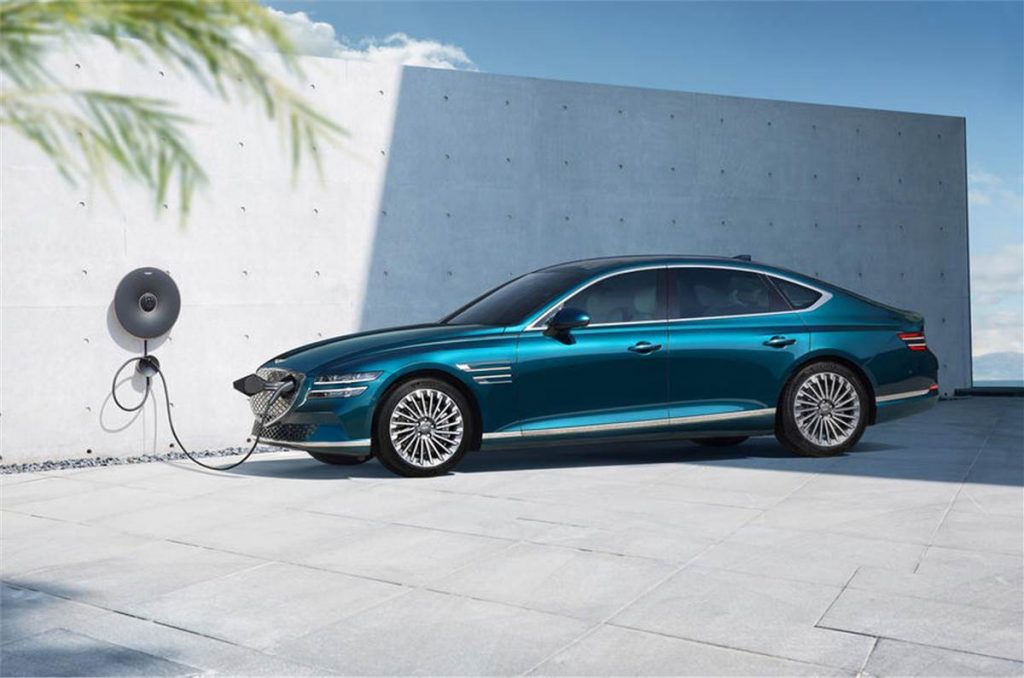 Genesis G80 EV

Key features include an 800-volt charging system that allows for charging speeds of up to 350 kW, an exte
al "Vehicle-to-Load" (V2L) charging function, and a separate actuator system that toggles between 2WD and 4WD as needed to the maximum efficacy.

The twin motors power Genesis G80 electric with 370 hp and 700 Nm, allowing the car to go from 0 to 96 km/hr in 4.9 seconds in sports driving mode. Battery size has not yet been confirmed, but the all-electric G80 is said to be capable of over 500 kilometers of range on the NEDC test cycle in China.
Genesis G80 electric: design and features

The Genesis G80 electric sedan is visually identical to the standard G80 model, which was introduced a year ago, except for the addition of a closed-off grille and a dedicated front bumper. It also maintains the same premium focus on the interior, with a large infotainment screen in the dash that dominates, a streamlined control panel, and extensive use of leather.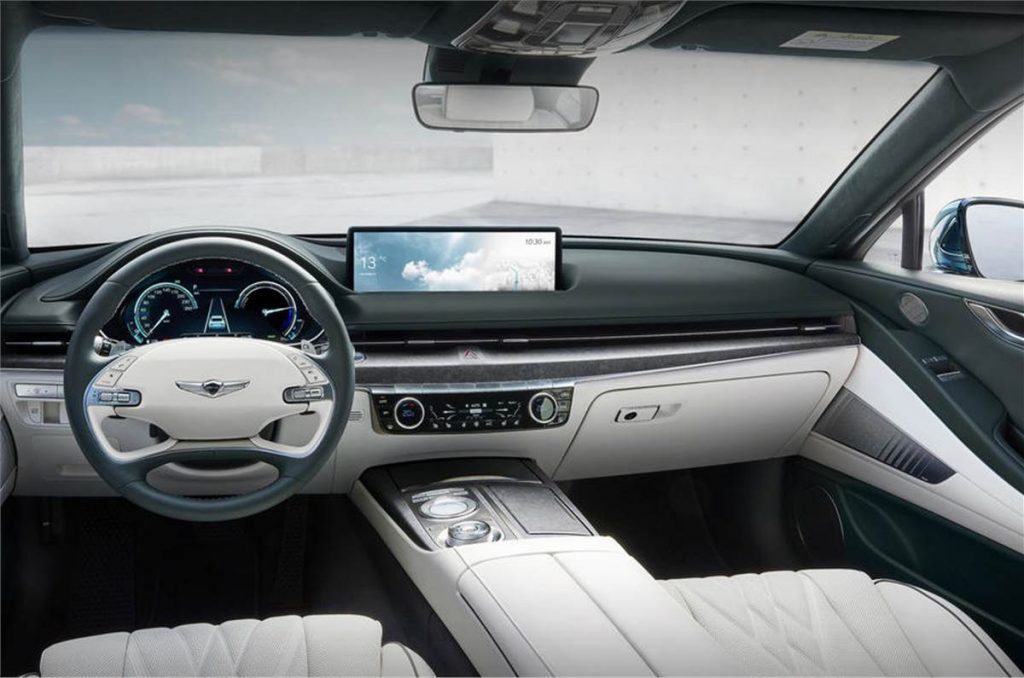 Genesis G80 EV's Leather Extensive Interior

The Genesis G80 also has an Active Noise Control-Road (ANC-R) system that uses a series of sensors and microphones to analyze road noise in the cabin and create "reverse sounds" to cancel it out.

In addition, the suspension adapts to the road surface through a front camera, along with a satellite, to provide an "optimal driving experience". Various sustainability measures, including solar panels on the roofs and recycled interior materials, are expected to become hallmarks of the Genesis EV.
Genesis in India

Genesis was looking to enter the Indian market in 2019 with the first model likely to be an SUV. The brand currently has two SUVs on sale in inte
ational markets – the GV80 and the GV70. Additionally, the conventional fuel-powered Genesis G80 sedan was spotted testing in India earlier this year but there is no news yet regarding its launch here. Similarly, it is yet unknown whether Genesis will also bring the G80 electric sedan to India.

Also Read: 2021 Lexus ES facelift revealed

Also Read: 2021 Volkswagen Polo facelift: All you need to know