A car mobile holder is important and is not only a good option for hands-free calls, but also makes navigation easy. Mobile holders have a sturdy build that can withstand road bumps while keeping your phone safe. Buying an adjustable size car mobile holder is important because it makes it a suitable option for phones of different brands and sizes. With so many options available online, it's important to choose one that really serves the purpose and has a durable build is important.
How do we research
Our ranking criteria
We research the features, build and designs of each car mobile holder to provide comfortable and long-lasting usage. We consider a mobile holder that is suitable for mounting on the dashboard as well as air vents. We consider each mobile holder's weight and mounting type. In addition, we look for user ratings and reviews.
Things to look for while buying best car mobile holder in India
There are some factors to consider when buying a mobile holder. One should look for a mount that has a solid design and offers compatibility with wide phones. One must look for features like adhesiveness, an extendable arm, padded design, locking feature, and more. A mobile shoulder should be designed to keep phones safe and prevent falling.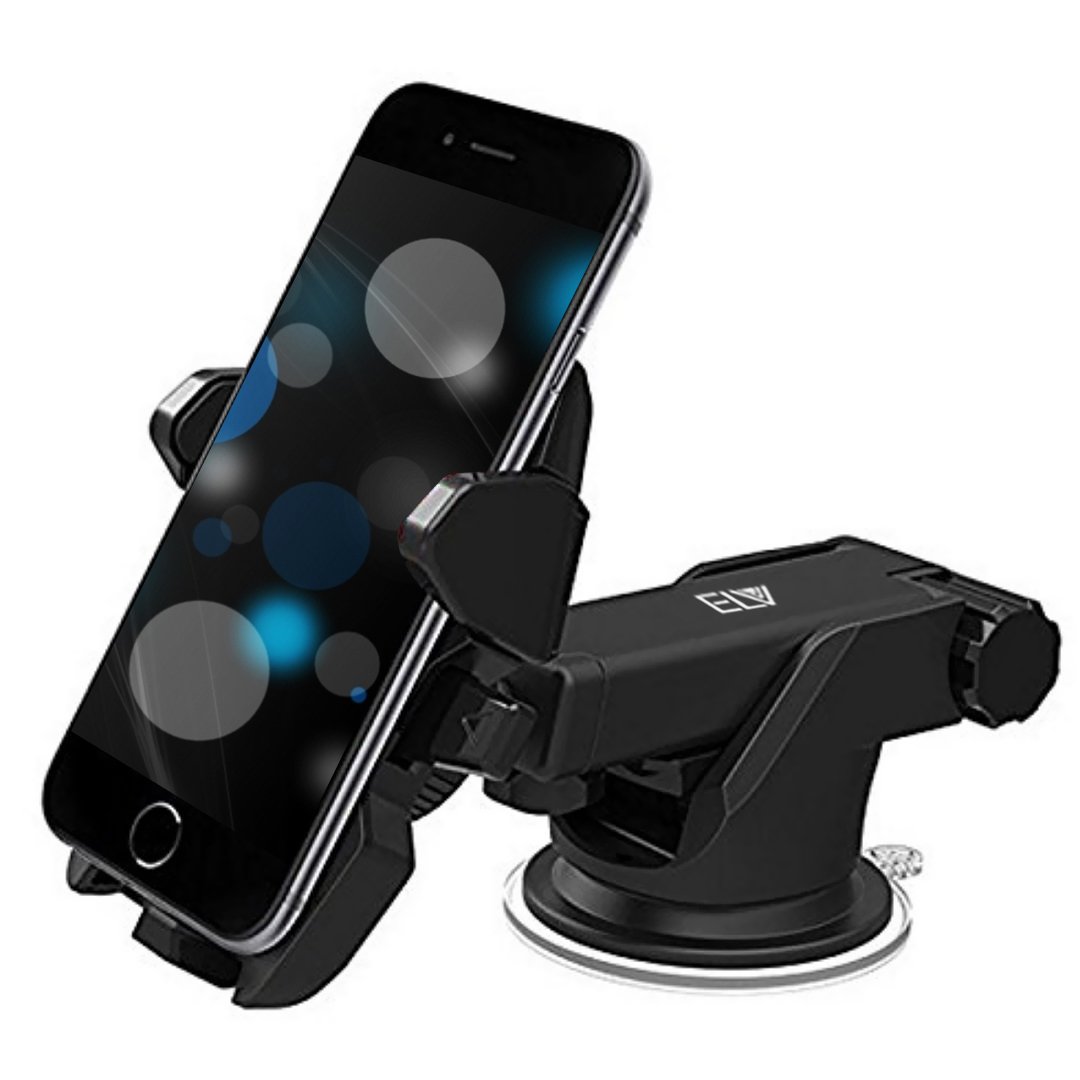 ELV Car Mount Adjustable Car Phone Holder
If you're looking to buy a car mobile holder, this could be a great option to consider. It features a two-step locking mechanism that allows you to mount the phone on both smooth and textured surfaces. It features a 360-degree adjustable design and a telescopic arm to provide a comfortable viewing experience. The mobile phone holder is easy to install and access.
Pros
Cons
2-step locking
Bit heavy
Telescopic arm for better viewing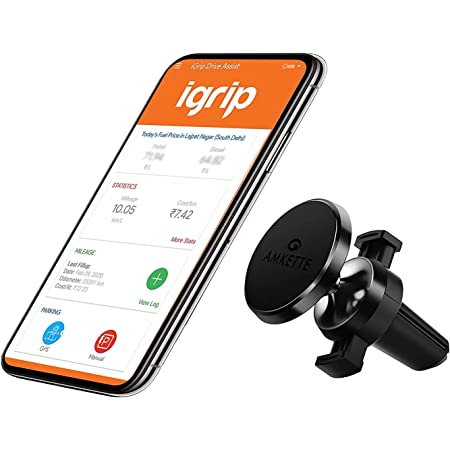 Amkette iGrip Magnetic Car Air Vent Phone Holder
This Amkette mobile holder features a 6-point magnetic design that holds your phone comfortably and securely. Allows you to hold your phone with the case on and without it. Designed with robust metallic body and heat-resistant silicone. Additionally, the mount's anodized metal pivot ball allows you to adjust the angle as per your requirements. The double spring locking mechanism firmly secures the phone.
Pros
Cons
Heat-resistant silicone
Compatible with only a few air vents
Powerful grip

Read More: Top Car Batteries in India – Review and Buying Guide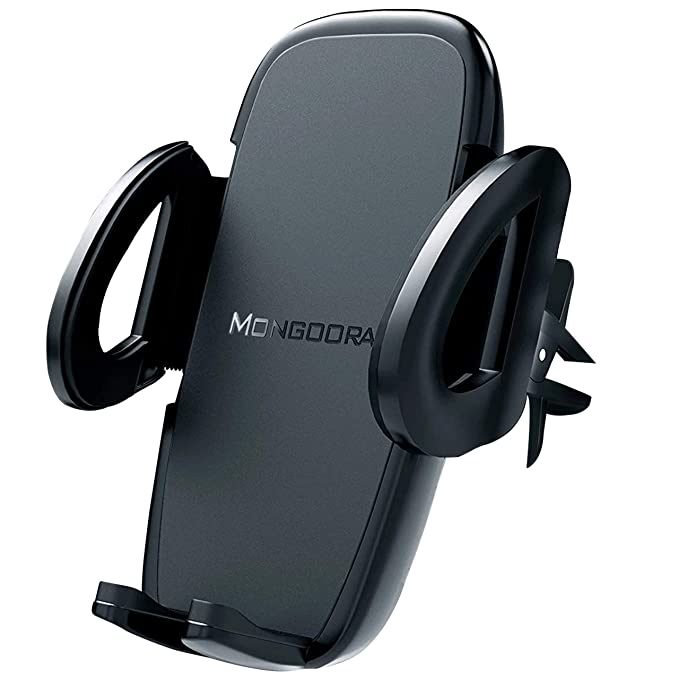 Mongoora Universal Air Vent Car Phone Mount Holder
The Mongoora Mobile Car Holder is designed to hold phones of different sizes. The user-friendly design allows you to attach and remove your phone with one hand. Its impact-resistant grip and design make it a suitable choice to use even on bumpy roads. What's more, the 360 degree rotation design allows you to use it at your convenience. The secure locking mechanism and silicone sides keep your phone secure and prevent slipping.
Pros
Cons
Easy setup
-
360-degree rotation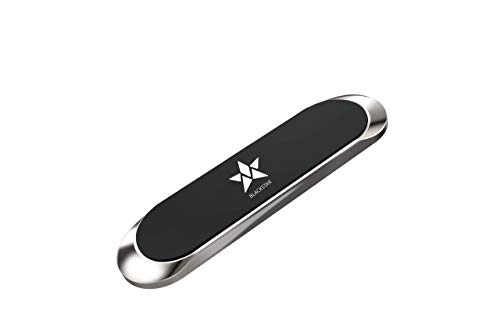 BLACKSTAR [ ORIGINAL ] Mobile Holder for Car Dashboard
This Blackstar Car Mobile Holder has a compact yet elegant look. It is suitable for dashboard mounting and comes with additional adhesive tapes for long-lasting use. The holder is designed to keep your mobile phone secure even on bumpy roads. It is easy to install and even remove.
Pros
Cons
Strong suction power
-
Stylish design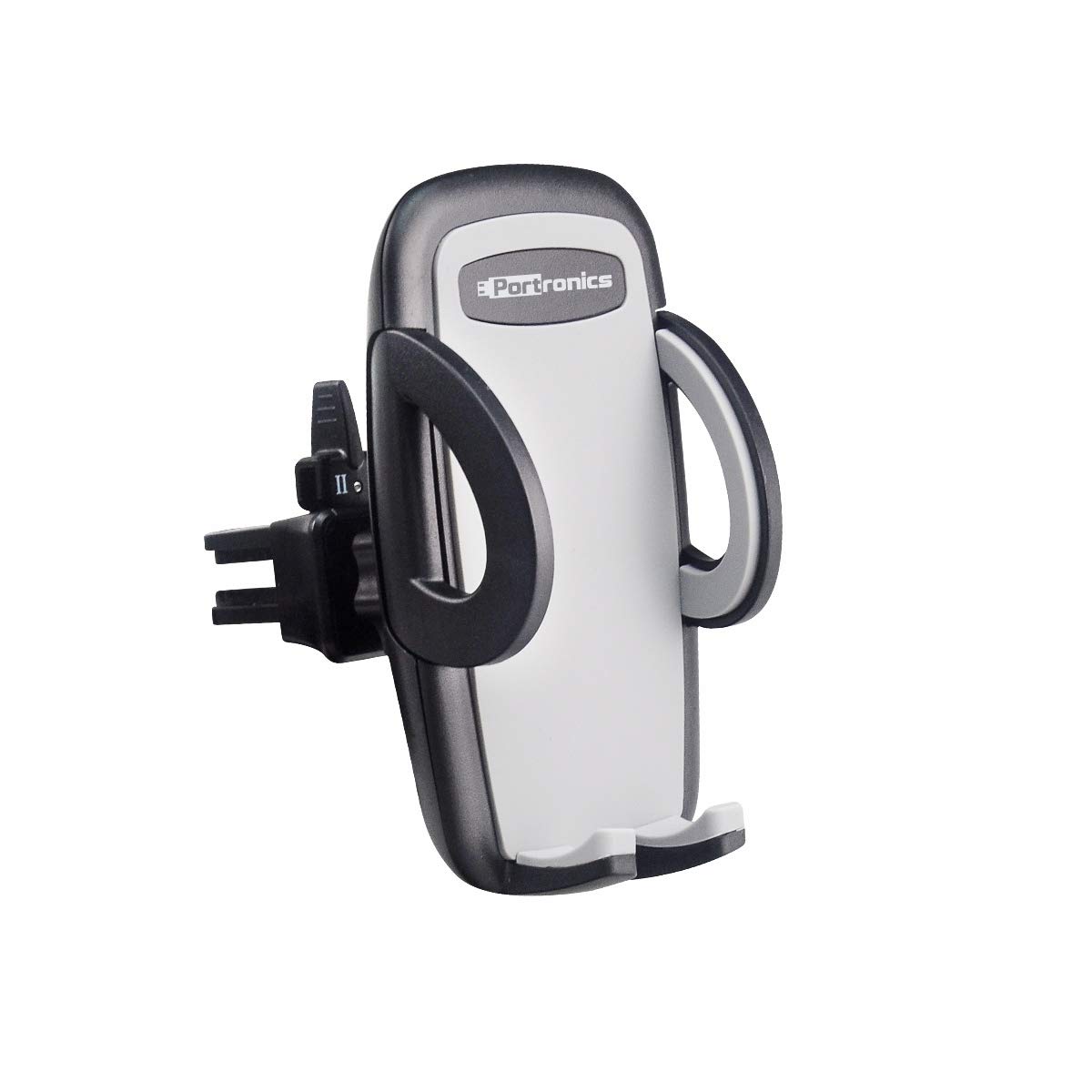 Portronics CLAMP X Mobile Holder
Constructed with an adjustable side arms, this mobile holder from Protronics is suitable for holding phones securely. It gets attached to the air vent and offers comfortable use without having the phone in your hand. With the push of a button, this mount can be easily removed from the slot. It's designed to keep your phone protected even on bumpy roads. It also comes with a soft inner lining that prevents your phone from being scratched. It comes with a 360-degree flip feature that allows you to adjust the screen as per your requirements. Provides a firm grip and keeps the phone protected.
Pros
Cons
Padded design
Average adhesion
Adjustable side arm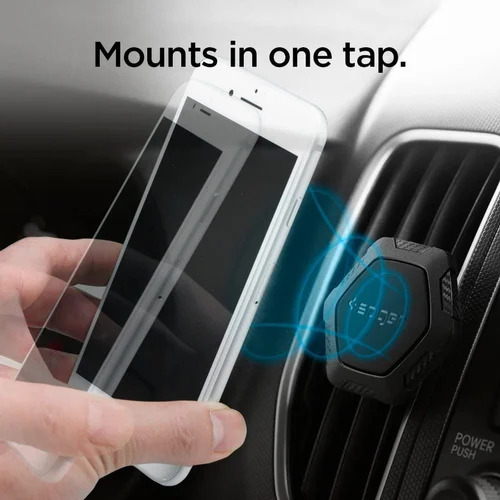 Spigen QS11 Quad Car Phone Holder
This Spigen car mobile holder comes with a magnetic holder that ensures a comfortable fit. With no adhesive residue, keep your car air vent clean and tidy. Suitable to fit into straight holes and features an elegant design. The universal compatibility design must make this mount an ideal choice. Also, it has a rotational design. Provides a firm grip and keeps your phone intact.
Pros
Cons
Strong hold
Bit costly
Comes with a protective film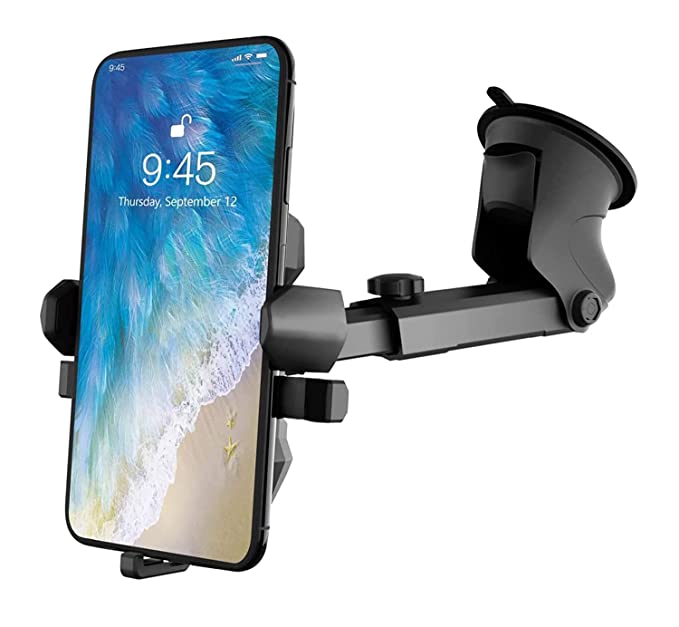 Humble Universal Mobile Holder
Designed with a long neck, the Humble Mobile Holder offers easy adjustment. Suitable for mounting to windshields, dashboards, and other flat surfaces, this mount is easy to use. It features a secure two-tier lock to provide a secure grip and keep your phone safe. In addition, it has a shock-absorbing stabilizer and an extended arm. It has an easy to adjust design.
Pros
Cons
Adjustable neck
-
Reusable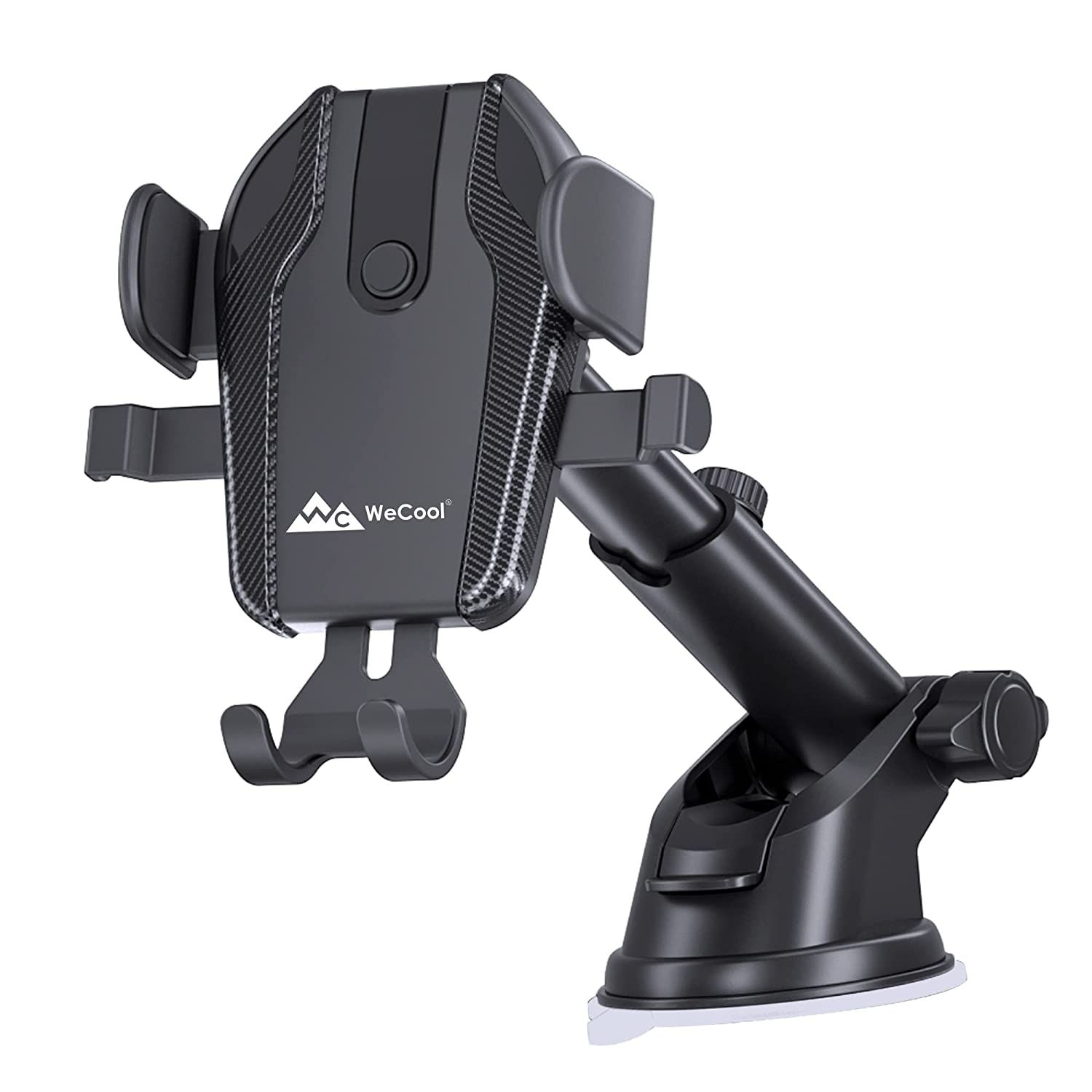 WeCool C1 Universal Mobile Holder
The WeCool C1 Car Mobile Holder is another option to consider while using the car. With its flexible design, the mount is suitable for mounting to various surfaces in the vehicle, such as the windshield and the front air vents of the vehicle. The adhesive support pad provides durability and ensures the safety of the phone. It's easy to rotate and gives you viewing comfort in both portrait and landscape modes. Suitable for reusing, this WeCool support can be an excellent option. It comes with a supporting foot to keep the phone secure.
Pros
Cons
Durable
Average suction
Easy to install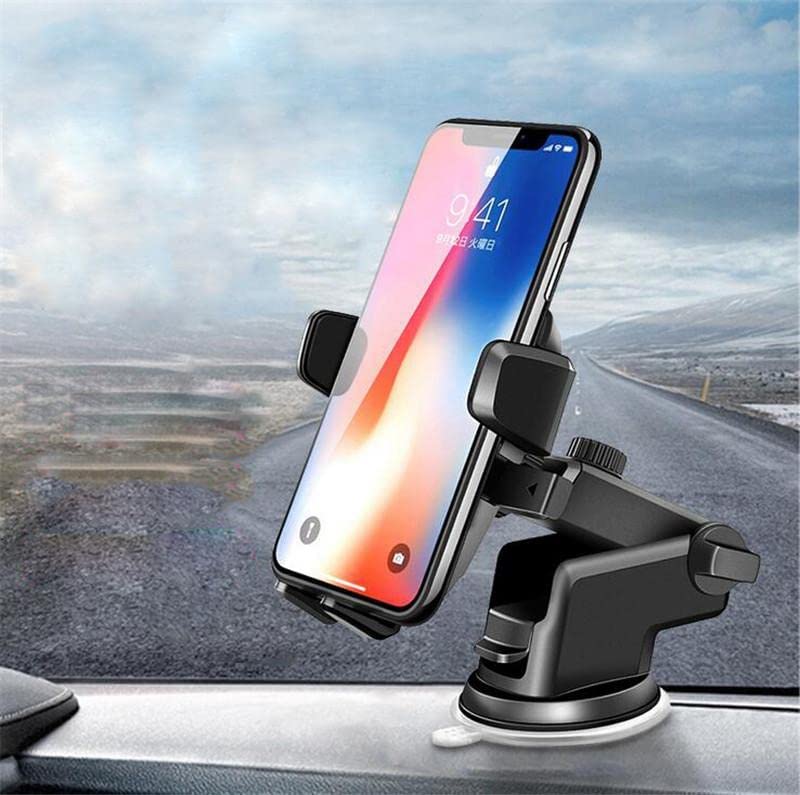 HOJI Universal Mobile Holder
HOJI phone holder features a mounting design that allows you to save space. It comes with a phone arm that offers the convenience of keeping it near you. Suitable for holding devices with a width of 2.9 inches and provides a firm grip to prevent slipping. It features a 360-degree rotation design that gives you a comfortable viewing experience. Suitable for installing on windshield, dashboard and other car surfaces, and comes with a sticky gel pad.
Pros
Cons
Locking lever
Build quality
Reusable suction cap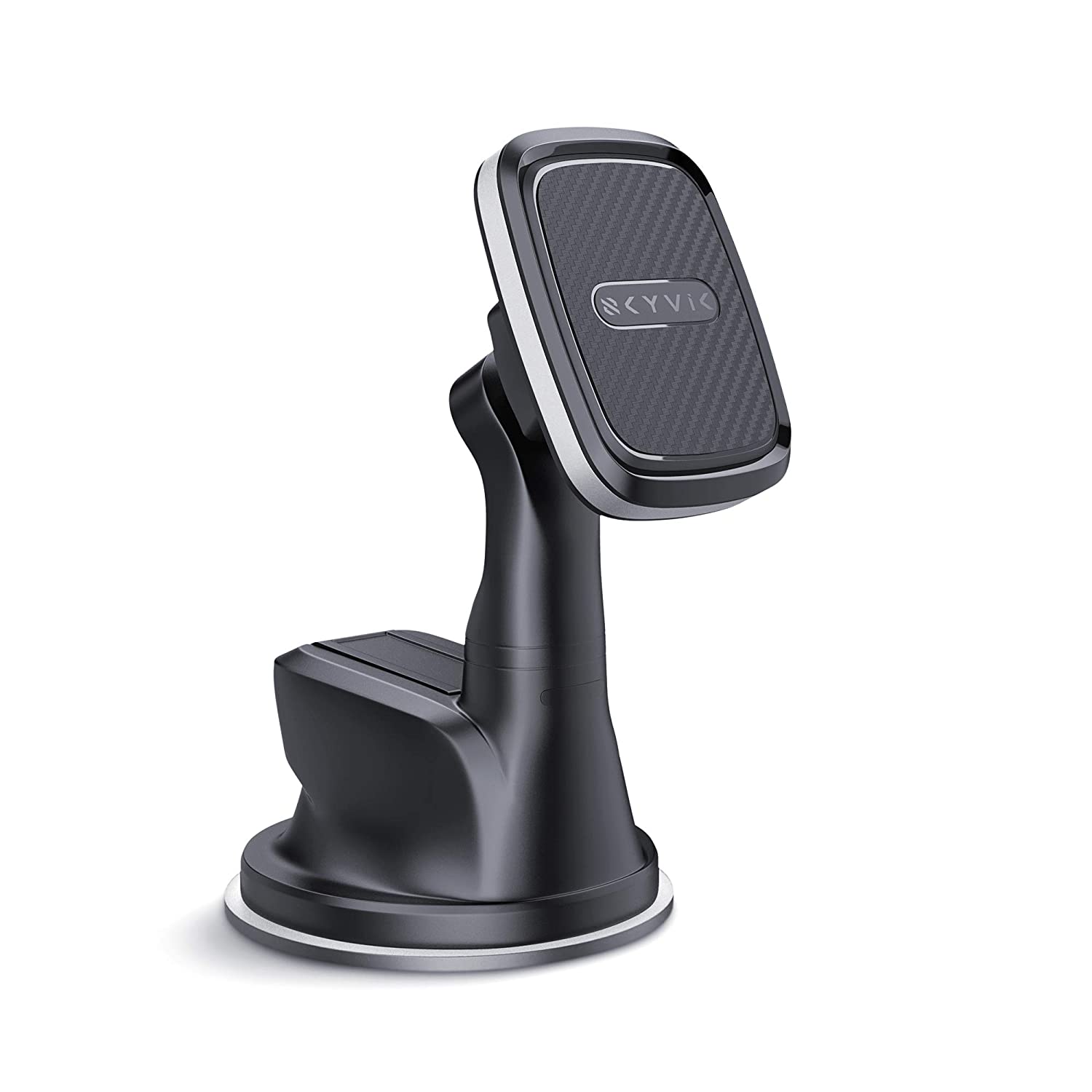 SKYVIK Magnetic Mobile Holder
This magnetic cell phone holder from Skyvik can be considered as a great option as it claims it can hold tablets as well. Designed with 360 degree rotation design, you can adjust its angle easily. Suitable for mounting on the dashboard as well as the air vent, this mount is the perfect choice. It also features an adjustable arm for easy access. It keeps the phone safe thanks to its strong hold thanks to the Neodymium N45 magnets.
Also Read: Automakers hit a domestic value calculation speed bump on way to Rs 25,938-crore PLI scheme benefits