We have and always will dread the moment when our car suddenly stops due to dead battery. It really is a disaster. Therefore, it is important to choose the right car battery that will work for a long time without any problem. The car battery is the central power hub in our car. The main function of the car battery as its name suggests is that it stores electricity. The battery provides the electricity needed to start your vehicle and makes sure that every electrical component in your vehicle requires power jerks to keep it running smoothly. This process keeps your car running smooth and flawless. Thus, it makes the battery an important and integral part of your car.

You can change the car battery in case of battery failure or other accidents. In this case, you need to choose a good car battery that works for a long time. Since there are many battery brands on the market, it may be a little bit confusing to choose the right brand for your car. In this article, we present some of the best car battery brands that you can choose without hesitation with the buying guides. Here comes Top Car Batteries in India 2020.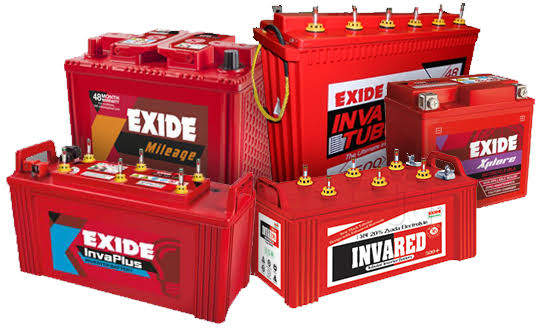 Top Car Batteries in India 2020

Exide Industries is one of the largest automotive storage batteries manufacturers in the world. With factories in India and Sri Lanka, Exide Industries has dealership networks in more than 46 countries. Exide also has four lead-acid battery recycling facilities in the United States, Spain, and Portugal. So it's safe to say that you can't go wrong with choosing Exide Industries car batteries. Exide offers a wide range of car batteries at affordable, low maintenance and long term prices for all types of car brands and models.
Features
Ca-Ca alloy system – This system present in the battery ensures no topping up is necessary during the entire service life of the battery.
Enhanced battery life – The double-clad polyethylene and glass mat separation present in this battery ensures it lasts for a long time.
Pros
Cons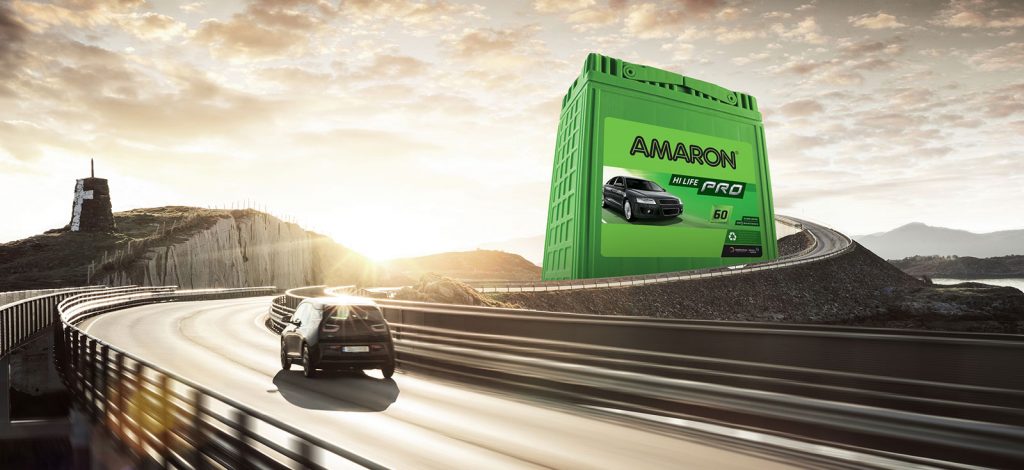 Top Car Batteries in India 2020
2) Amaron from Amara Raja

Amaron is the famous brand of car batteries from Amara Raja Group. Based in Tirupati, Amara Raja Group is a multinational company headquartered in India. It has a presence in the automotive battery business, packaged food and beverages, electronic product manufacturing, infrastructure sector, power system production and sheet metal and fasteners manufacturing. But the car battery brand from Amaron is the popular product that this company has made because it is known for this product. Amaron is the second best selling car battery brand in India after Exide.
Features
High Cranking power – It helps to start the car in extreme conditions
Premium Silver alloy (Silven X) – It ensures the battery has high corrosion resistance


Read More:2020 Honda CBR1000RR-R Price | Mileage | Specs
Pros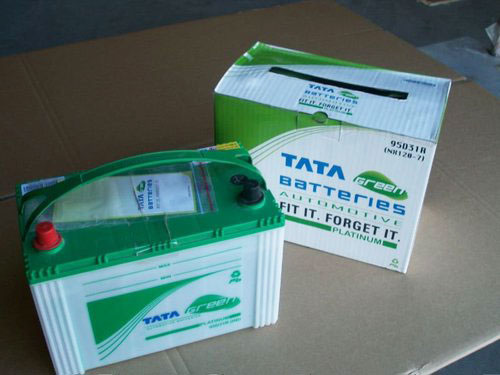 Top Car Batteries in India 2020
3) Tata Green

Green Tata Car Batteries are other reliable car batteries that you can buy. This car battery was produced by TATA AutoComp GY Batteries Pvt Ltd. This group is a joint venture between TATA AutoComp Systems and the GS Yuasa Inte
ational (GYIN) Group. TATA AutoComp Systems is one of the largest auto battery manufacturers in India and its partner GS Yuasa Inte
ational is one of the largest auto battery manufacturers in Japan. They are world leaders in two batteries and four wheels. Hence, you will get one of the best auto batteries offered by the industry when choosing Tata Green auto batteries. These batteries use the latest technology to provide the highest performance for all types of vehicles and are 90 percent recyclable.
Features
Yuasa patented battery container – It covers and retains the design for a long time.
Pros
Exchangeable with old battery to reduce the price
Cons
Compatible with only limited car types

Top Car Batteries in India 2020
4) Okaya

OKAYA produces a wide range of batteries that suit all kinds of applications. They have a very diverse product category that includes tube battery, inverter battery, solar battery, SMF battery, and E-Rickshaw battery. Okaya is the only best battery tube manufacturer for energy support. They produce environmental batteries, with ISO certificate and fully recyclable. Therefore, waste is minimized and the batteries are responsible for the environment. Products are made from the finest materials with the latest technology. So, you can buy Okaya batteries without a second thought, as Okaya has been a symbol of reliability and quality for years.

Also Read: Top Car Batteries in India 2021-2022 – Review and Buying Guide
Pros
Two-year manufacturing warranty
Suitable for all type of Automotives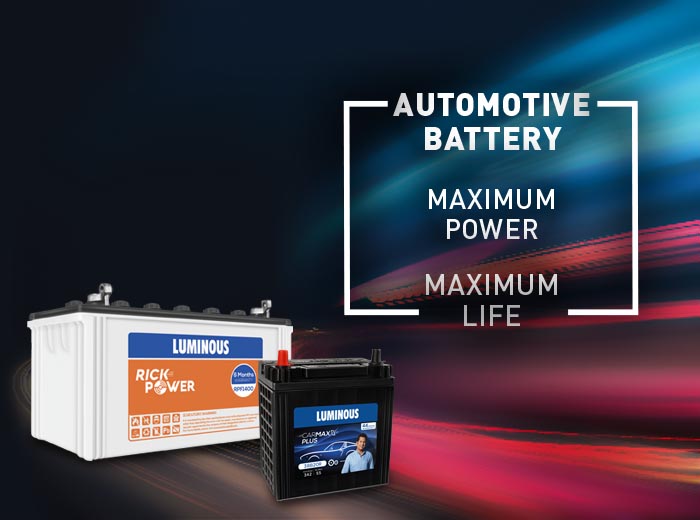 Top Car Batteries in India 2020
5) Luminous

Luminus mainly manufactures inverters and car batteries. These luminous batteries are designed to meet the power requirements of all of your car's electrical components and can start your car easily. With seven manufacturing units and over 28 sales offices in India, Luminous has been one of the largest battery manufacturers in India for more than 30 years. In addition to inverter and car batteries, Luminous Power Technologies also manufactures a range of innovative products to support power, household electricity, residential solar energy, and inverter batteries.
Features
Grid structure design – This structure provides high durability in extreme weather conditions.
Silver alloy technology – This technology can offer better power with high corrosion resistance that can live a long life.
Pros