The new 2021 Ducati Monster 821 will conclude in the final episode of the Ducati World Premiere series on December 2. The confirmation of the launch appears on the Instagram page of Ducati WSBK contestant Michael Rinaldi, as he announced the unveiling of the official Ducati tag on Instagram. It is expected to be a new Generation of Monster. We tell you what to expect based on what is known so far.
2021 Ducati Monster 821: The first Ducati monster to ditch the trellis tire

Although your spy photos reveal little more than an angular tank and some offset, based on leaked spy photos and concept graphics, this would be an all-new Ducati beast abandoning the Trellis frame All-alloy chassis. The monster is much lighter and has better reflexes than its predecessors.
2021 Ducati Monster 821: A sharper design language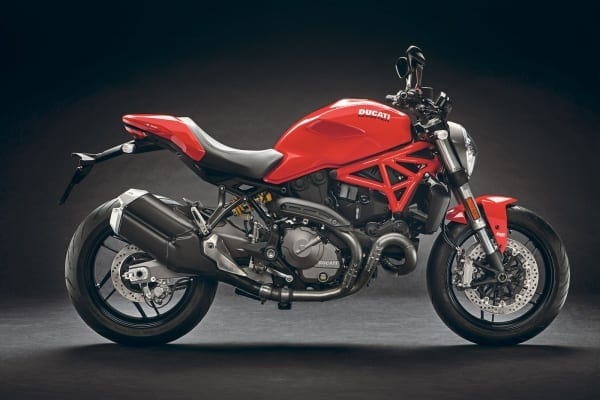 Other than that, little is known about the monster, although it is likely that more details will emerge in the lead up to the revelation, as is often the case. Add in the information we got from previous spy shots and this first official trailer and you have a feeling that this monster is going to be much clearer even in terms of design. A step away from monsters of the past who always had their own carousel.
2021 Ducati Monster 821: New exhaust and alloys

Other noticeable differences are the new alloy wheels and short, dual exhausts. While the engine will likely remain the same, it is most likely Euro 5 (and thus BS6 compliant). Now, it remains to be seen whether the Ducati can match or exceed the 107 hp and 86 Nm of the previous generation Monster.
2021 Ducati Monster 821: Electronics

Again, far from the norm, the new Ducati Monster will likely feature a more comprehensive electronics package and even have an integrated IMU.
2021 Ducati Monster 821: Competition

Looking at the timelines, we've seen so far expect the Monster 2021 to arrive in India only in the second half of 2021. Once launched, the monster will face Street Triple, KTM 790 Duke, and Yamaha MT07.

READ MORE: Magenta launches low-cost platform for charging electric vehicles