NEW DELHI — Zingbus, a leading surface mobility brand, has launched Zing Electric, India's first intercity electric cabs connecting Delhi NCR to neighboring cities. Zingbus currently operates on weekends in Agra and Jaipur, and plans to deploy more than 120 electric cabs per day connecting more than 40 cities in the next six months.
Passengers can book a single seat in the cabin similar to a bus, rather than the entire cabin, which makes the trip much cheaper. Today more than 15,000 passengers travel by zingbus to Agra and Jaipur from Delhi NCR. With the introduction of shared electric taxis, these commuters can immediately neutralize more than 100 tons of carbon dioxide per month by switching to electricity. Zingbus is also collaborating with National Highways for Electric Vehicles (NHEV), a pilot initiative of EoDB, for a joint electric mobility project aimed at establishing high-speed public charging stations on Indian highways.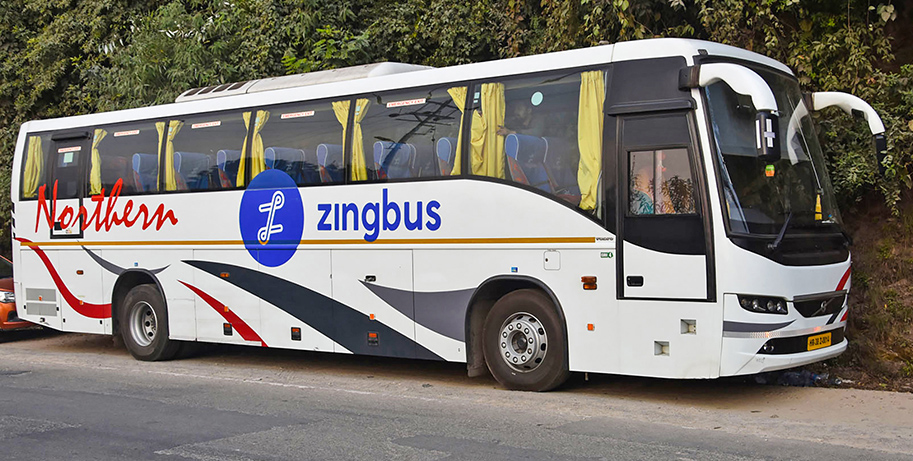 Prashant Kumar, CEO and co-founder of zingbus, said: "Intercity travel represents the biggest opportunity for sustainable mobility due to its high use of assets and thus higher energy requirements. If we can meet the 1 billion passenger miles zingbus customers have achieved in the last four years, using electric buses instead of the usual ICE buses, we will have neutralized approximately 65,000 tons of Co2e, which is about as much as they would have "lacks of trees" in a year. Sustainable mobility is the future and zingbus is committed to electrifying urban mobility."
Zing Electric's ongoing pilot has shown promising results so far. Electric cabs have demonstrated a significantly lower operating cost compared to regular diesel/CNG taxis operated by zingbus on the same routes. The company said in a press release that zingbus also plans to roll out more than 80 electric buses in the next 12 months across the country.
Also Read: Yamaha's electric scooter updated for 2023; could be launched in India?