Facing accusations of exploiting a loophole to avail subsidies under the FAME-II scheme, the two-wheeler TVS Motor Company announced it would reimburse iQube electric scooter owners who paid extra for their vehicle's charger. In a press release, the company said it would offer a "goodwill benefit scheme" to existing iQube customers who, at the time of scooter purchase, were required to pay extra for the portable charger. included with the scooter. Refunds will not amount to more than Rs 20 crore, according to TVS.
"As a responsible company, TVS Motor fully complied with all government regulations outlined in FAME. In addition to easing ambiguity and ensuring clear policy direction, TVS Motor will offer a goodwill benefit scheme to its customers who have paid more than the limit set by FAME. Said KN Radhakrishnan, Director and CEO of TVS Motor Company, on that matter, the total cost impact of TVS Motor Company is less than Rs 20 crore.
TVS Motor Company was named in whistleblower emails to the Ministry of Heavy Industry along with Hero MotoCorp, Ola Electric and Ather Energy, with the whistleblower noting how, until recently, all four brands excluded the portable charger that It will be sold along with the scooter. The brands have resorted to this to meet the ex-factory price limit of Rs 1.50 lakh, otherwise they would not be eligible to receive subsidies under the FAME-II scheme.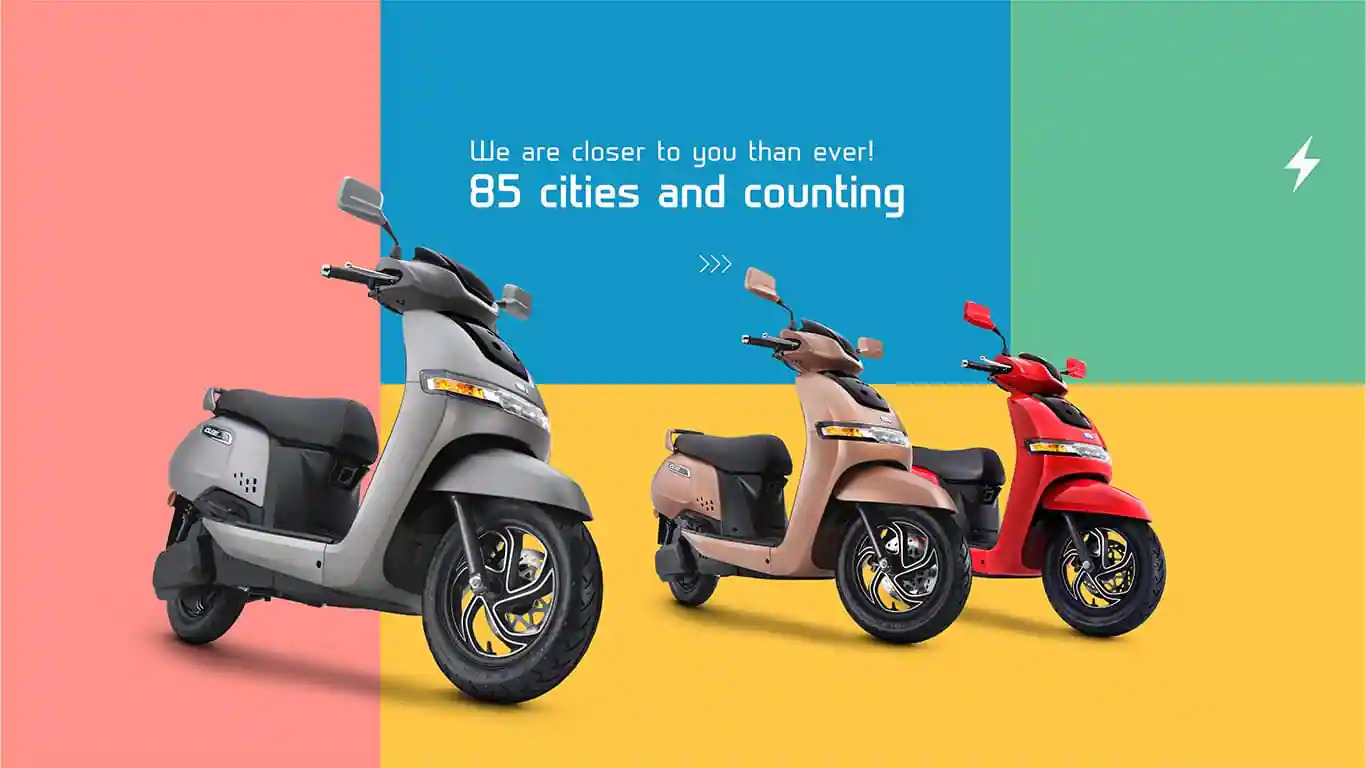 However, sources reported to Autonexa that the four manufacturers received notification from the Ministry of Heavy Industries about the matter a few days ago, after which the brands have started work and are in the process of finalizing refunds to their customers. This includes Hero MotoCorp, which has confirmed it will refund early buyers of the Vida V1, along with lowering e-scooter prices.
TVS iQube buyers had, so far, had to shell out an additional 9,450 rupees for the portable charger supplied with the scooter. This cost will likely be included in the scooter's ex-showroom price in the future. Autonexa has reached out to TVS for updated pricing on the iQube and will update this story with TVS' response.
Uncertainty surrounding the sector due to allegations of subsidy misappropriation weighed on electric two-wheeler sales in April. Last month, two-wheeler electric vehicle registrations were down 23%, with both TVS and Ather seeing sharp declines in sales compared to March. iQube crossed the 100,000-unit sales mark in April, but its sales were down nearly 48 percent month-over-month. In its sales report, TVS attributed the decline to "constrained" production due to the AIS-156 switch and supply chain challenges.
Also Read: Most Affordable Hybrid Cars In India