Apart from its motorcycles and driving gear, TVS has now also entered the helmet intercom market as well. The hosur -based bicycle manufacturer launched its first line of offers, Smartxonnect S10X and S20X, at the MotoSoul, and this is what the two products have to offer.
TVS has collaborated with JBL to build the first intercom. The sale price of the S10X is Rs 8,499, while the S20X costs Rs 10,999. Both internal devices have a quadrilateral design with a flip-up antenna of sorts. The general design seems quite simple and the intercom have a three button design. The brand also states that any helmet can be attached due to the presence of a mounting system and adhesive supports.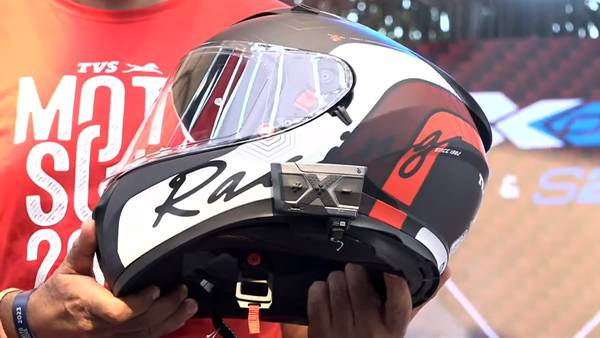 It features a mesh intercom that can connect up to 20 passengers and also has active noise cancellation, dynamic volume control, access to calls, music has IP67 certification and voice notes are also reproduced from location. In addition, the S20X also has OTA updates and global connectivity along with the aforementioned characteristics.
Not to mention that these two units are enabled for Google Assistant and Siri and the S20X comes with Ride Grid. It allows you to communicate with up to 20 people and has a range of about 1.2 km. While both devices include an orderly set of functions, general quality and ease of use have not yet been tested. And we can confirm this once we have in our hands the TVS Smartxonnect S10X and S20X.
Also Read: Tata Power to set up 100 EV charging stations in Goa