Tata Passenger Electric Mobility Ltd (TPEM) and Jaguar Land Rover Plc (JLR), two subsidiaries of Tata Motors Limited (TML), have formed an agreement to collaborate on the development of the 'Avinya' series of premium pure electric vehicles from TPEM. This partnership, announced on November 2, 2023, will see TPEM to leverage JLR's Electrical Modular Engineering (EMA) platform for the 'Avinya' series.
The agreement includes a license to Jaguar Land Rover's EMA platform, covering various elements such as electrical architecture, electric drive unit, battery pack and manufacturing expertise. In addition, an Engineering Services Agreement (ESA) will be established to assist TPEM in fulfilling the requirements for the first vehicle in the 'Avinya' series.
JLR's EMA platform is set to serve as the foundation for JLR's upcoming mid-sized electric SUVs that will be launched globally from 2025. The platform is designed to optimize interior space, comfort and electronic architecture, providing advanced connectivity, software and over-the-air capabilities.It will also include a highly integrated propulsion system, including next-generation battery technology and management and charging systems to improve the vehicle's efficiency and range.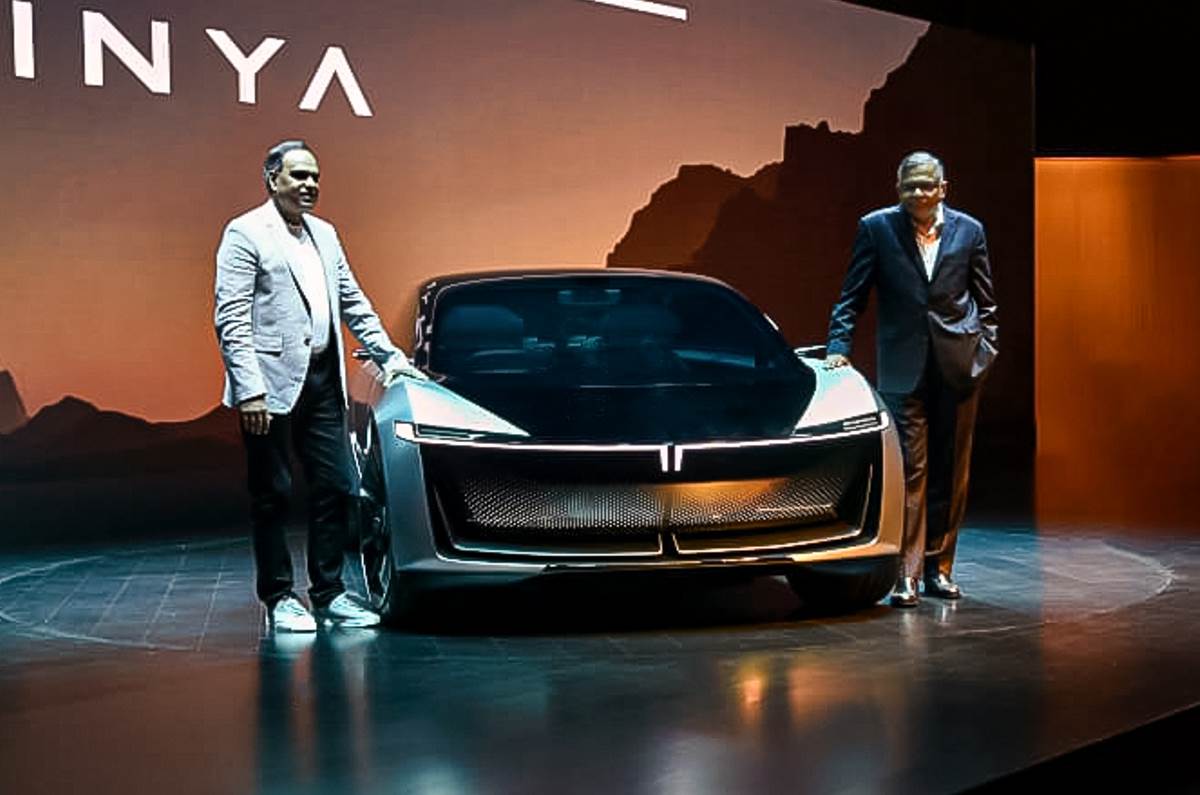 The Avinya series, initially unveiled in 2022, aspires to redefine electric mobility by delivering a superior in-cabin experience, enhanced connectivity, advanced driver assistance systems, performance, refinement and safety. The collaboration with Jaguar Land Rover on the EMA platform is expected to enhance the global competitiveness and future proofing of the Avinya lineup.
"Avinya stands for 'Innovation' and represents our vision of a new paradigm in personal mobility. Built on an architecture equipped with the latest new-age advancements," said Anand Kulkarni, Product Director and Head of High Voltage Programs at TPEM. And artificial intelligence, Avenia will generate a new generation of world-class electric cars, with global standards in efficiency and range. "We are delighted to be collaborating on the EMA platform with Jaguar Land Rover to make this vision a reality."
Thomas Müller, Executive Director, Product Engineering at Jaguar Land Rover, said: "We are proud that JLR's world-class engineering expertise, demonstrated by our EMA platform, will help accelerate TPEM's electric journey. This partnership is another example of the great collaboration within Tata Group to share value and knowledge and deliver synergies.
Also Read: Are hybrid vehicles better than electric vehicles?