The second-generation Mahindra Thar has made a big splash in India since its launch in 2020. But for a long time, the Thar was only available with full-time 4WD, making it somewhat of a purist's car and also giving it a high price.
To broaden its appeal and, we think, build excitement for the hatchback due out later this year, Mahindra introduced the RWD version of the Thar in January 2023. Should you choose it over the 4WD version? Let's find out.
Lower price for the same features
Using our car comparison tool, we found that pitting the top-spec LX hardtop AT models in RWD and AWD trims made almost no difference when it came to features, space, safety and even approach, departure and breakaway angles. The higher price means you pay additional Rs. 2.68 lakh (at the time of writing this story) for the 4WD hardware alone.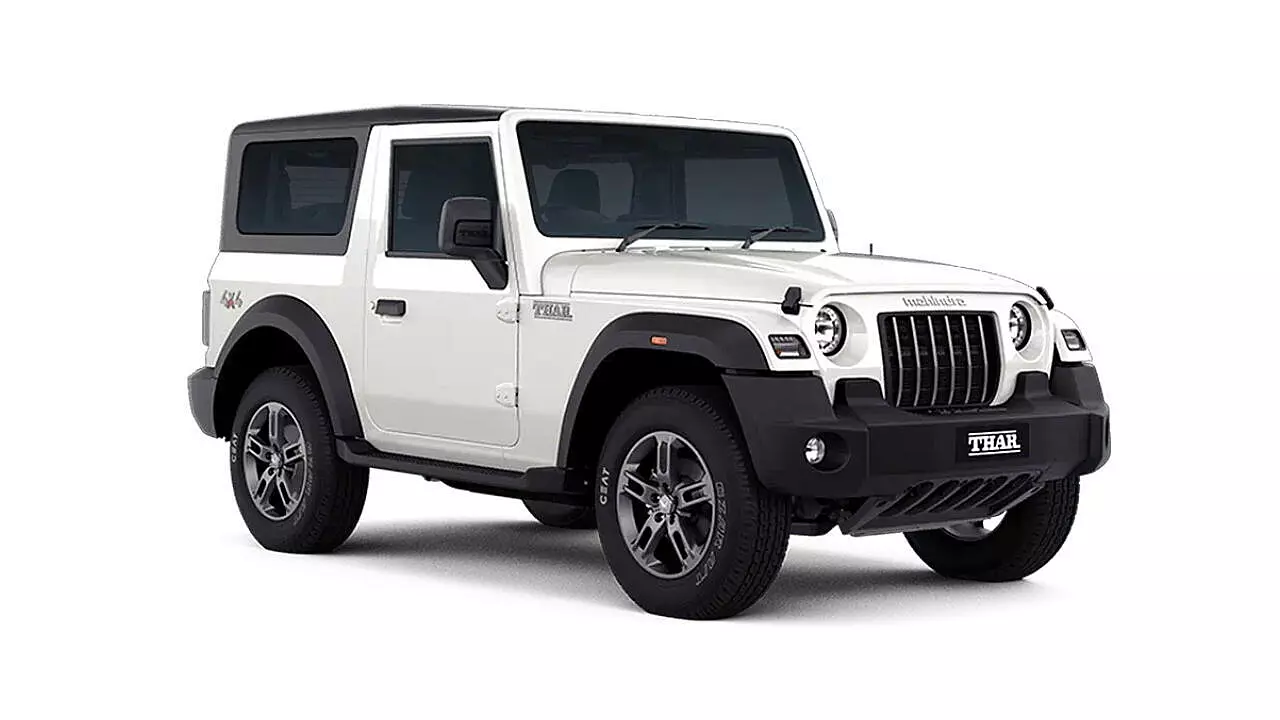 Limited-time introductory price for entry-level variant
When it launched the Thar RWD, Mahindra said that the first 10,000 buyers would get the entry-level AX(O) diesel priced at Rs. 9.99 lakh introductory price. Given Thar's popularity, it shouldn't be long before that number is crossed.
All the presence and road ability of 4WD Thar
Visually, there's almost nothing to separate the 4WD Thar from the RWD model variant of the variator. It loses the all-wheel drive badges, but gets a useful cubby next to the gear stick in the cockpit where the low-range gear stick would have been located. This second generation Thar is pretty convincing in terms of road presence and you get it all for less.
We have driven a RWD Thar and you can click here to read our review or check out our video of the same track below. We found that switching from 4WD to a RWD setup didn't hinder the Thar's off-road capability and that it would take a really tough off-road situation until you needed the Thar's 4WD capability.
Also Read: Shortage of electronic components likely to impact production in FY24: Maruti Suzuki