SUN Mobility, a leading energy infrastructure and electric vehicle service provider, struck an agreement with Greaves Electric Mobility (GEM) on Tuesday to collaborate and analyze the best potential solution for EV customers in the battery swapping.
GEM and Sun Mobility will deploy swappable batteries for electric vehicles in the country as part of this agreement, according to a joint statement. With the government and key industry participants recognizing the value of Battery-as-a-Service in accelerating EV adoption, this cooperation intends to boost EV adoption in India by employing the same charging infrastructure for both two-wheelers and three-wheelers.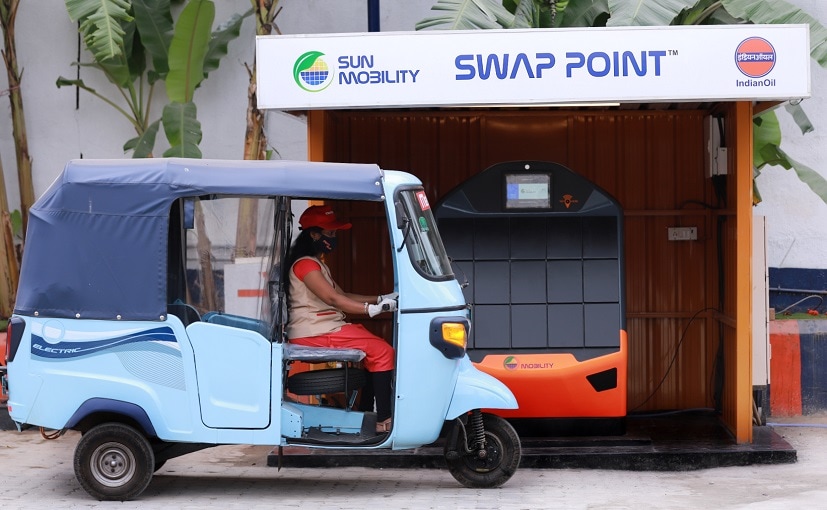 "Through Greaves Electric Mobility, we hope to expand our leadership position in the electric car market and give our large number of clients across the country with the greatest and most inexpensive last-mile connectivity experience possible." "We will be tackling one of the important factors in EV adoption in terms of range anxiety and ensuring an uninterrupted travel" with SUN Mobility, said Ram Rajappa, Greaves Electric Mobility's Chief Technology Officer.
GEM offers two-wheelers, three-wheelers, e-rickshaws, and e-loaders, among other electric vehicles (across brands like Ampere, Ele, MLR Auto). According to the release, the SUN Mobility platform would address all of these cars employing 1/2/3/4 batteries, providing consumers with a one-stop solution on what is likely the world's first totally interoperable platform.
GEM intends to employ the Charging infrastructure and battery for both electric two-wheelers and three-wheelers, thanks to SUN Mobility's industry-leading battery technology. SUN Mobility claims that its Quick Interchange Station network, which spans 14 cities, will make it simple for GEM to immediately roll out this service across the country.
"SUN Mobility has always been devoted to bringing technologically superior, convenient, and sustainable solutions to the electric vehicle space, and this aligns nicely with Greaves Cotton's goal of providing the greatest products for an unbroken future in mobility." Together, we want to help accelerate the demand for and acceptance of electric vehicles in India," stated the CEO Anant Badjatya.
SUN Mobility and Greaves Electric Mobility have signed a Memorandum of Understanding (MoU) to work together and evaluate the best possible solutions for electric vehicle customers in the battery swapping segment.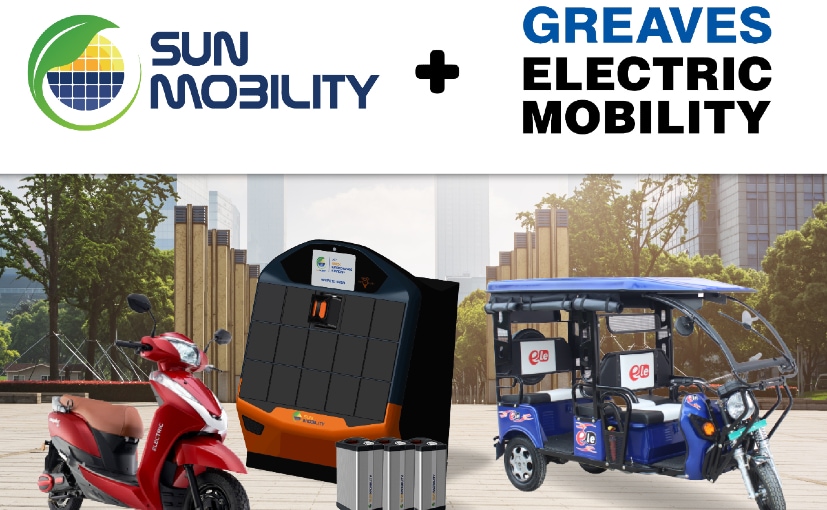 SUN Mobility and Greaves Electric Mobility sign MoU for battery swapping technology,this venture, aims to enhance the EV ecosystem by offering an array of Multibrand smart mobility commuting options.
Also Read: Best Mileage Scooters - Scooty in India in 2022 | Most Fuel Efficient Scooters