Indian two- wheeler electric scooter manufacturing company Okinawa Autotech has launched the 2023 model of the Okhi-90. The all new e-scooter comes with a new battery pack and is equipped with multiple upgrades in terms of technology.
The 2023 Okinawa Okhi-90 Electric Scooter is priced at 1.86 lakh (ex-showroom). Scooter deliveries will begin in September this year. The company first introduced the Okhi-90 to the country last year. It claims to have sold more than 10,000 units of electric scooters so far.
The battery of the new Okinawa Okhi-90 e-scooter has a range of 160 kilometers on a single charge. It can reach a maximum speed of 80-90 kmph. It comes with a micro-charger.
The scooter has a ground clearance of 175 mm. It is equipped with an auto-cut function and offers an Electronically Assisted Braking System (E-ABS).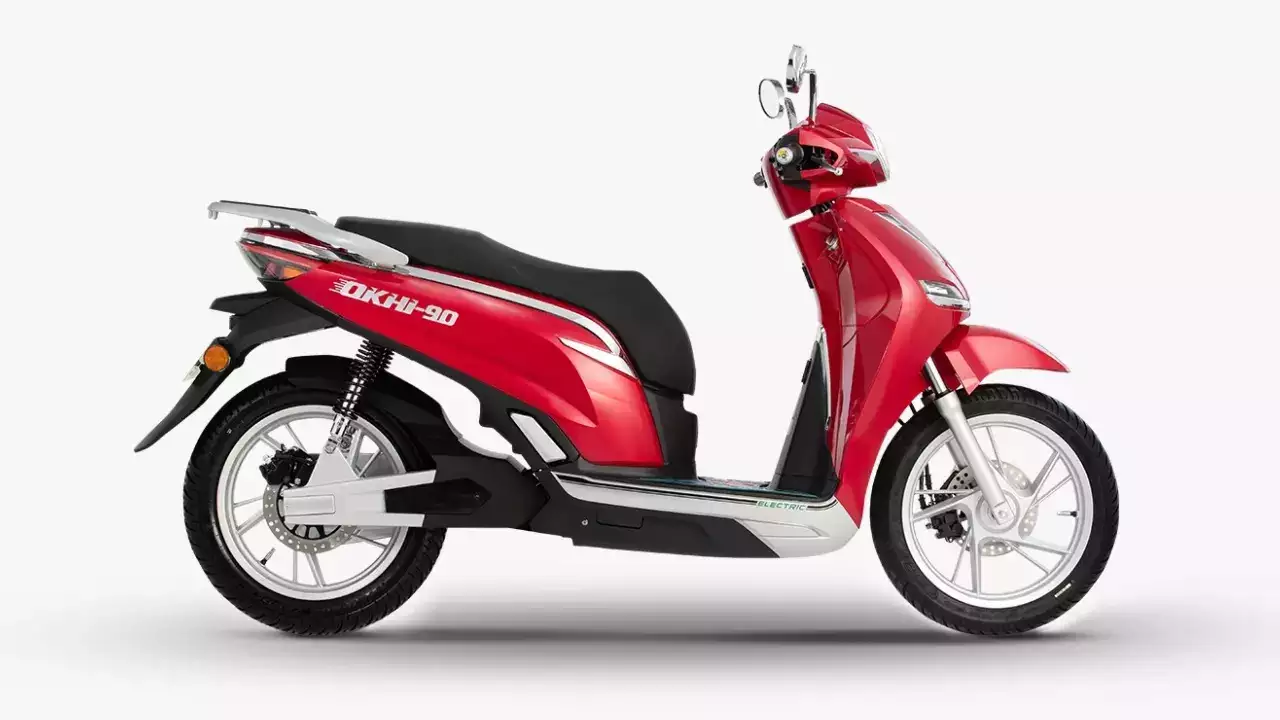 New features added with the 2023 Okinawa Okhi-90 e-scooter are an encoder-based engine, digital speedometer, an anti-theft alarm, GPS navigation, and Bluetooth connectivity. The scooter can also be connected to a smartphone using the Okinawa Connect app. This means that customers can control remotely for real-time battery SOC and speed monitoring using the app.
The new Okinawa Okhi-90 electric scooter is available in four color options: Red, blue, gray and white. It takes about 4-5 hours to juice up.
The 2023 Okinawa Okhi-90 Electric Scooter comes with intelligent features for enhanced safety and usability. These features allow it to be moved backwards to make it easier to get out of tight parking spots. The scooter can sense vibrations when left parked and can detect if it is being tampered with. In such cases, an anti-theft alarm buzzes off, the company says.
Also Read: Kia Seltos facelift and Hyundai Creta: Which one is better?