New Delhi: Memories of the debilitating two years of Covid-19 and its widespread impact are still fresh in the automotive industry in India and the whole world. Now, a new wave of China's Omicron's ill-fated BF.7 subvariant is stirring up concerns.
This time, the industry appears to be better prepared and not as anxious as it was during the first wave in 2020. While companies feel sheltered for a few months, they are being cautious, defensive, and taking precautions for changing dynamics.
According to Ganesh Mani, President and COO of Ashok Leyland, "Fortunately, we have maintained our inventories and have enough stock for the next few months. We don't see any immediate major disruptions."
We are monitoring the situation closely. Even if there is some disturbance, it will be within a few months.
Tarang Jain, CMD, Varroc Group said: "A disruption is possible due to the increase in COVID cases. We need to monitor closely for the next few months."
"The industry hasn't returned to a just-in-time inventory scenario yet, but we definitely need to maintain to a case-only methodology. Post-COVID, optimization has picked up a bit and OEMs have mostly 1-month inventory now, so above inventory levels just 2 weeks before COVID" of anonymity.
Anurag Garg, managing director and country head of Vitesco Technologies India, echoed similar lines: "It's just getting started, but the situation looks worrying. We need to discuss and we may need to find alternative measures."
Shashank Srivastava, Senior CEO of Maruti Suzuki India, said: "We have reinstated all the precautionary measures that were put in place during previous waves of COVID, including advising on mask wearing, zone-wise division in office and the use of the home application 'Wellness Mitra' app to assist employees".
The automaker had already scheduled a week-long shutdown, during which manufacturers halt production for a brief period, starting Saturday. Therefore, any immediate impact from the emerging COVID situation is unlikely to affect their production as well.
"You have to watch out but not panic," he said, noting that the script will become clearer once production starts again on January 3.
Gaurav Vangal, Associate Director at S&P Global Mobility, said: "Overall, the scenario looks stable. Most automakers have built up their inventories and even today, no immediate impact is expected. However, we need to be cautious about The evolution of the situation also depends on the closure schedule in the Chinese provinces.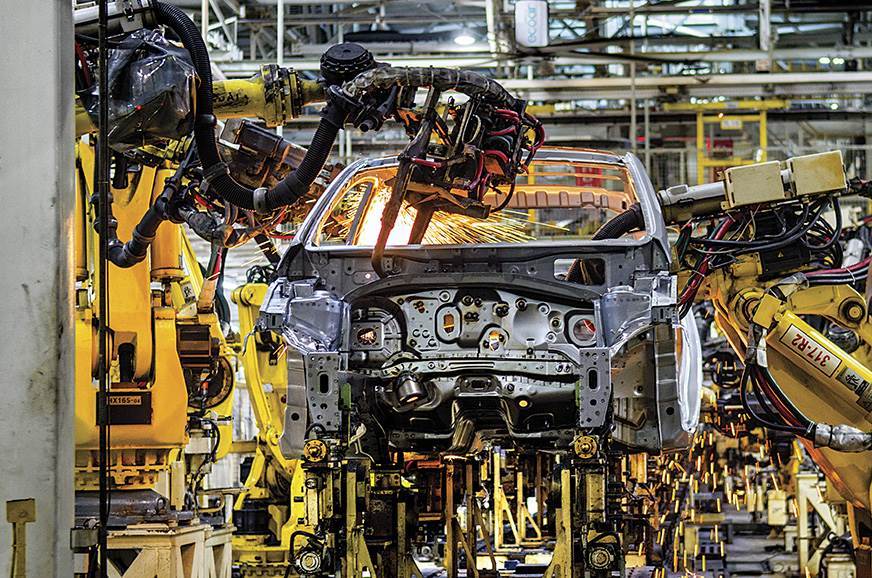 As a precaution, some auto plants are also conducting COVID tests for workers.
Last week, Japan's Renesas Electronics suspended work at its chip factory in Beijing due to COVID-19 infections and said it would keep it closed for several days, one of the first such suspensions by a major foreign company.
Renesas, the leading manufacturer of automotive chips, makes about one-third of all microcontroller chips used by the world's automakers. Any disruption in China could also be problematic for Japanese automakers, given their large manufacturing presence there.
Going forward, if the situation worsens, the semiconductor availability that drove this year's year-long reserve build may be hit again. The industry is also watching container movements as it is wary of the impact on port operations and productivity in China.
According to the latest study by the Indian Automotive Component Manufacturers Association (ACMA), imports of automotive components grew by 17.2%, from USD 8.7 billion (Rs 64,310 crore) in the first half of 2021-22. to $10.1 billion (Rs. 79,815 million). in the middle The first is 2022-23. Asia accounted for 65% of imports, followed by Europe and North America with 26% and 8% respectively. Imports from Asia grew by 21%, from Europe by 6% and from North America by 29%.
At the beginning of 2020, the auto industry faced several setbacks due to the global pandemic. With more than 80% of the world's automotive supply chain connected to China, production shortages have been observed. For the safety of the workers, the automobile factories remained closed for several months.
Due to these upheavals in the past two years, most auto companies have focused on localization. While the plans remain, a two-year gap is not long enough to build them from scratch, and if the situation worsens, this could once again be a handicap.
According to the latest reports, at least four cases of the Covid strain currently powering China have been detected in India so far. The union government also required states to send samples to laboratories for genome sequencing, which can help identify the variant or subspecies.
Prime Minister Narendra Modi on Thursday warned people not to be complacent and urged them to wear masks in crowded places. According to the report, he reiterated that "Covid is not over yet" at a high-level meeting and advised states to review Covid-specific facilities to ensure operational readiness of hospital infrastructure.
The Omicron BF.7 sub-variant has already been active in other countries, including the United States, the United Kingdom, Japan, Hong Kong, Brazil, and South Korea.
Also Read: Maruti Suzuki inks deal with Kamarajar port, to export 20,000 cars annually