The new Mitsubishi Outlander SUV has been unveiled. The fourth-generation SUV is completely new from the ground up, according to the brand. Autonexa will tell you more about it.
Will sit at the top of Mitsubishi's global SUV line-up
New Mitsubishi Outlander will go on sale in North America first
Nissan-sourced PR25DD 2.5-liter petrol engine powers the new Outlander
Mitsubishi Outlander: what's new?
Mitsubishi will start a new chapter with this Outlander, which uses the latest version of its flagship vehicle to offer a new design language that will be implemented throughout the rest of its line-up globally. The SUV is also one of the first Mitsubishi products made under the influence of
Renault
and
Nissan
and shares some of its fundamentals with SUVs like the Nissan Rogue. The new Mitsubishi Outlander sports "Dynamic Shield" design that has a bolder face than its predecessor, with a chrome design integrated with new ultra-slim LED headlights.The new Outlander uses Nissan's 2.5-liter four-cylinder engine, with high-spec models with four-wheel drive. Six different driving modes are offered to give drivers the best possible performance in all conditions. Even the 2WD models have five driving modes. The Outlander has seven seats as standard, plus 18-inch wheels, a USB-A and USB-C charging socket, and 11 airbags throughout the vehicle. Available equipment includes a 12.3-inch digital display and a 9.0-inch infotainment screen. This provides Apple CarPlay and Android Auto connectivity to smartphones, with wireless device charging included.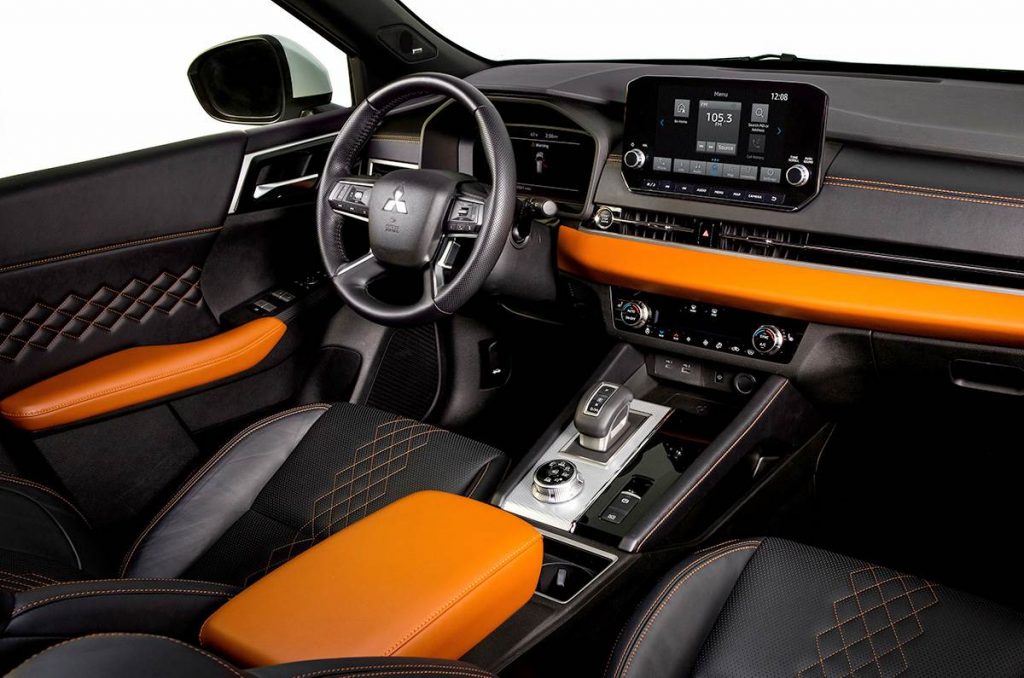 Mitsubishi Outlander 2021 Interior
Other options include 20-inch wheels, semi-sleek leather seats, Mitsubishi driver assistance with adaptive cruise control and lane-keeping assistant, a navigation system that integrates what3words technology, 10.8-inch Bose audio system with 10 speakers.
Also Read: Made-In-India Jeep Wrangler 2021 Launch Details Out
Mitsubishi Outlander: where and when will it go on sale first?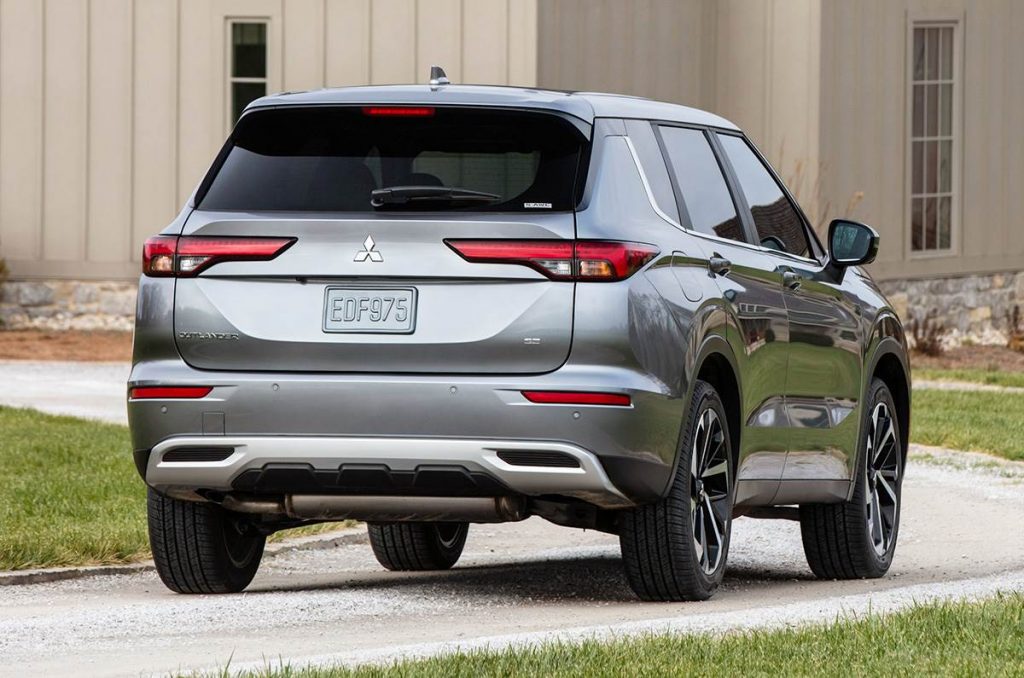 Mitsubishi Outlander 2021
North America will be the first market to see a price announcement for the new Outlander in the coming months. Mitsubishi will not sell the model in Europe as the brand has stopped importing new models to the continent. However, the Outlander will go on sale in other markets such as Japan, the Middle East, and the ASEAN region, in addition to Australia and New Zealand. As far as India is conceed, Mitsubishi has been selling the older generation Outlander in very limited quantities, and there is no news of the latest version coming to our shores anytime soon.
Also Read: 2021 BMW X3 Petrol xDrive 30i SportX Launched; Prices Start At Rs. 56.50 lakh