- MG One will be based on the new architecture "SIGMA"
rnrn
- To display the latest MG design language.
rnrnMG Motor has globally revealed its new SUV offering, which is set to be revealed on July 30, 2021. Named the MG One, this SUV will be built on the brand's new SIGMA architecture and feature the revolutionary carmakers latest design language.rnrn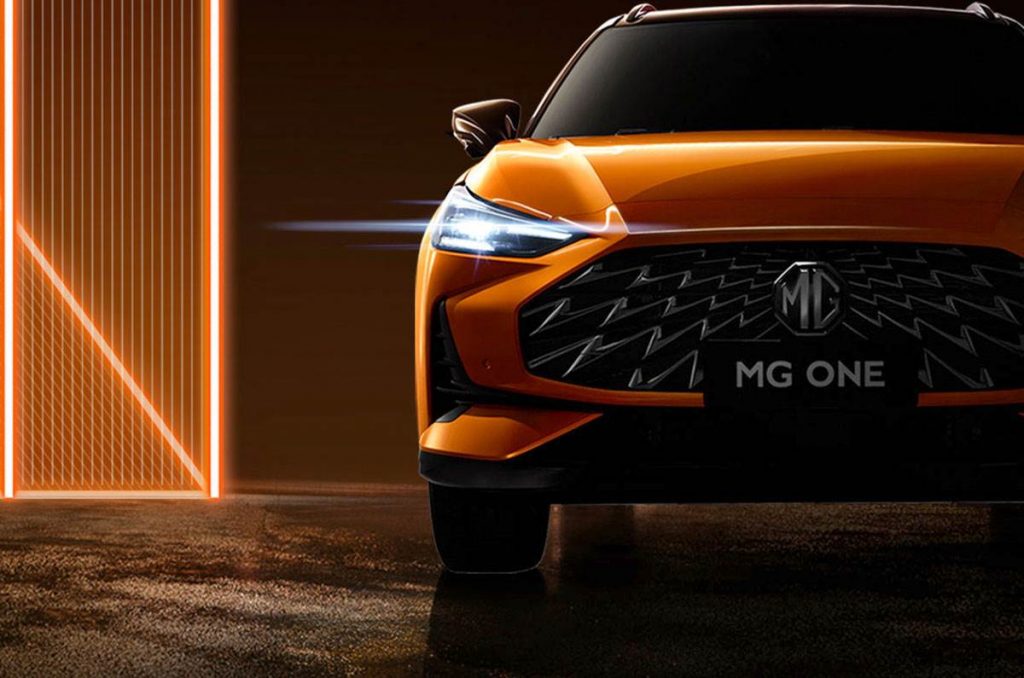 MG One front grille
rnrnThe teaser images reveal the SUV in a vibrant orange with a black contrast roof. The long, sloping hood features strong drape lines that contrast with the black one-piece front grille. The grille takes on a new sporty design with the MG logo at the centre. The headlights are fully LED and appear sharp and aggressive. The front bumper also has a prominent horizontal pattern that divides the secondary grille. Fog lights will most likely be located in the vertical housing with black inserts.rnrnOn the side, prominent rear wheel arches give the SUV a more aggressive stance, while the gracefully contrasting black roof merges with the darkened D-pillars and cladding around the wheel arches. The alloys have a beautiful petal-shaped design, while the rear supports stylish new LED taillights that deflect towards the center.rnrn
Also Read: MG launches Womentorship initiative to encourage social women entrepreneurs
rnrn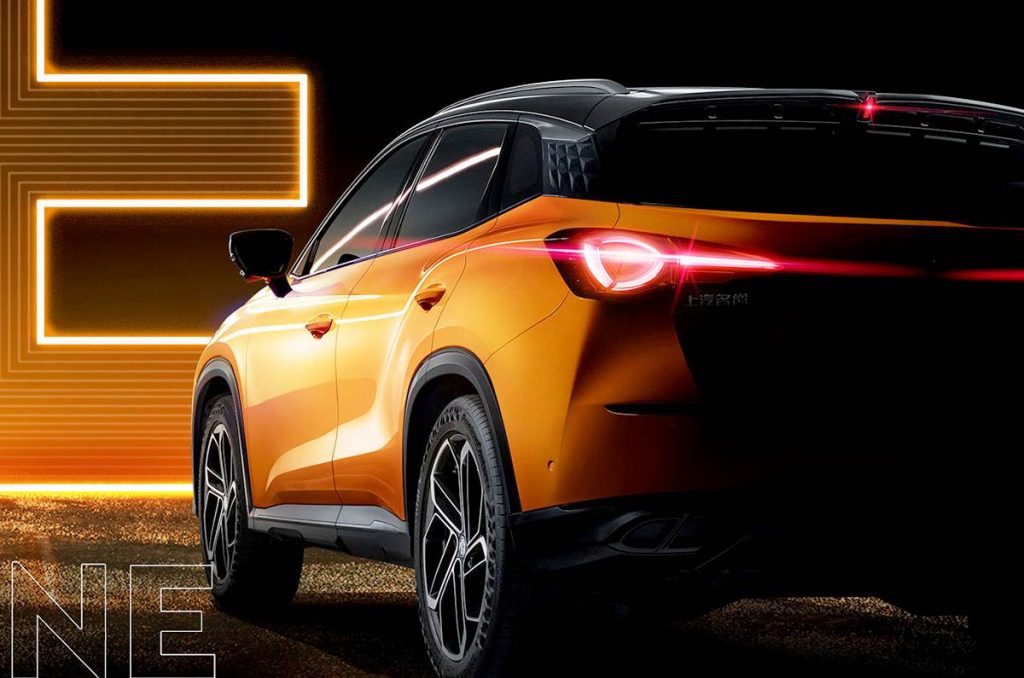 MG One 2021
rnrnAlthough MG has not revealed the specifications of the MG One engine, we expect the SUV to initially be offered with an ICE option. However, the automaker claims it's a modular all-in-one platform, making it very versatile for future models. MG also used some strong words like "active digital ecosystem," "advanced electrical engineering," and "hard core software technology," indicating that "One" will be loaded with many newer, more modern technologies.rnrnIt's unlikely that the MG One will be introduced in India any time soon. In fact, MG Motor India will launch a new mid-size SUV later this year that will be based on the
MG ZS EV
.