German luxury carmaker Mercedes-Benz will present the new EQS SUV worldwide on Tuesday, April 19, 2022. This SUV will be part of the brand's growing family of all-electric EQ vehicles.
The EQS SUV will use Mercedes-Benz's new Flexible Electric Vehicle (EVA) architecture that also supports the EQS sedan and EQE saloon. In addition, it will likely carry the design language of the EQ family, reminiscent of an EQS saloon: an LED strip runs parallel to the bonnet and adjoins the headlights. Similarly, it can also get an LED strip at the back.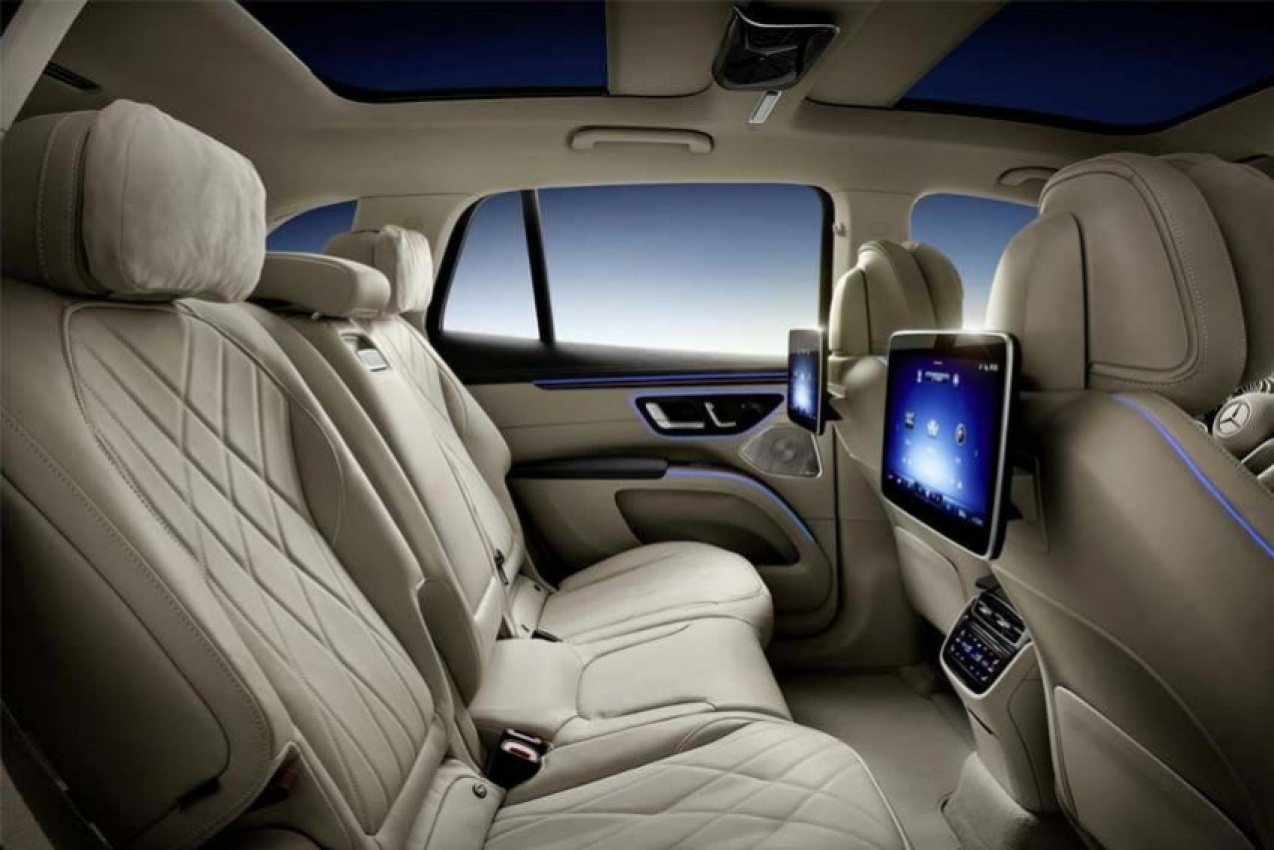 Inside, the electric SUV could have a futuristic MBUX super-display incorporating multiple OLED screens. However, the base variant may be equipped with the split-screen setup offered on the S-Class. Additionally, the EQS SUV is believed to be available with a seven-seat layout option.
Although technical details of the EQS SUV have not been revealed, it is likely that Mercedes will supply the EQS SUV with similar engines as the EQS saloon. The SUV might come with a tweaked version of the EQS 580 powertrain and is expected to offer a range of up to 600 km.
Also Read: 2022 Kia Sonet to get more airbags as standard; details leaked ahead of launch