After playing a long-awaited game, earlier in June, Maruti Suzuki finally launched the Jimny 4x4 SUV in India, priced between Rs. 12.74 lakhs and Rs. 15.05 lakh (ex-showroom, Delhi). And despite polarized opinions about the Jimny's price, the SUV certainly seems to have caught people's attention. With bookings for the SUV beginning after its debut at the 2023 Auto Expo, Maruti Suzuki has already secured more than 31,000 orders for its off-road SUV.
In a conversation, Shashank Srivastava, Executive Director and sales executive, said that before the price announcement, the Jimny was getting around 90 bookings a day, which has now risen to more than 150 units in a single day. However, on the other hand, customers who buy Jimny will also have to face long waiting times Commenting on the waiting period for the Jimny Srivastava said: "The waiting period of Maruti Jimny, based on current production levels, will be around 7-8 months."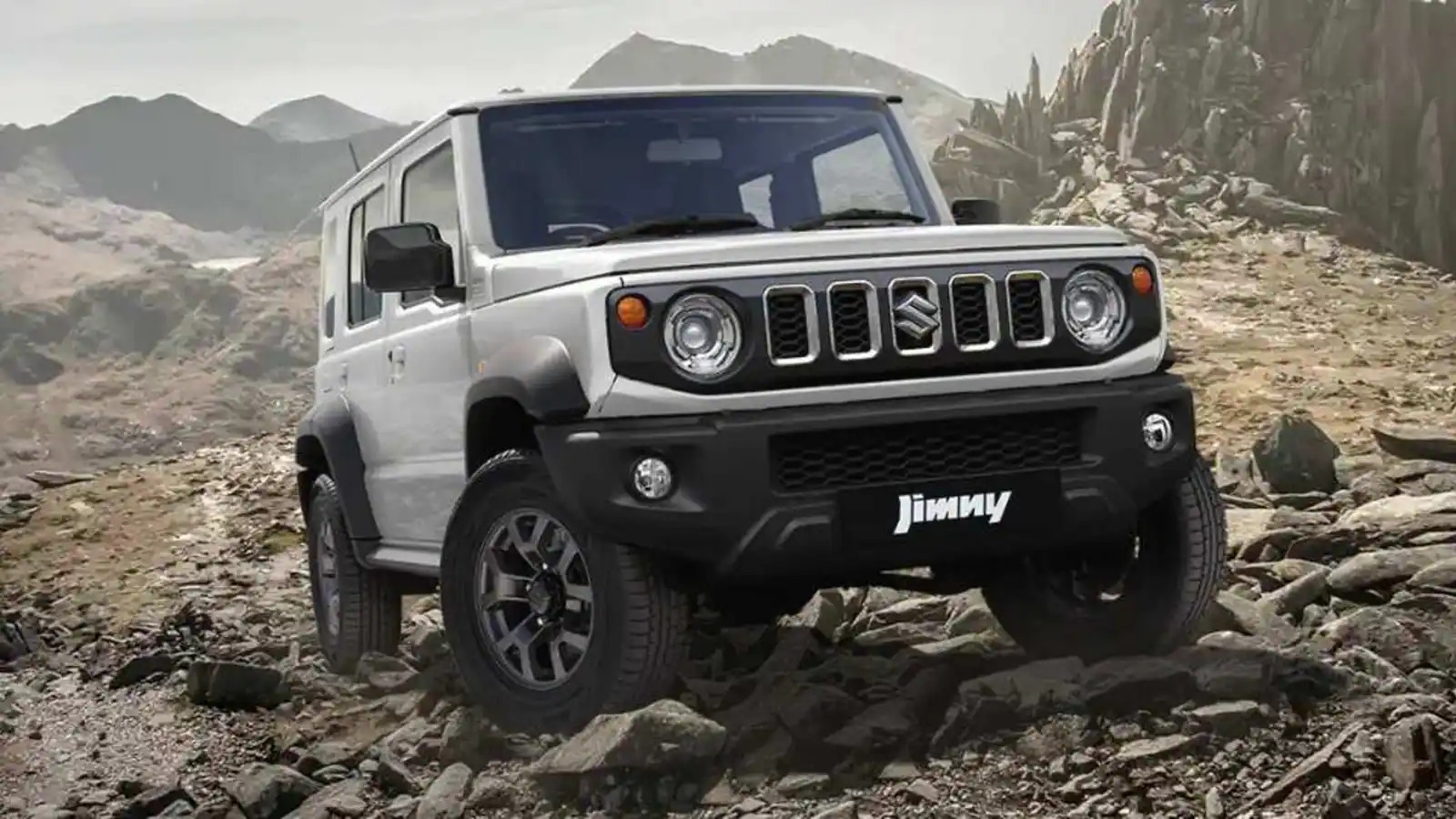 Regarding model preference, the Maruti Suzuki executive said that before announcing the price, the demand ratio between the manual and automatic variants was 50:50. However, after the price was announced, the demand for the manual version skyrocketed. Although the demand for automatic variants has decreased, Srivastava believes that they are still quite comparable in terms of overall volumes.
Addressing the debate around the Jimny Srivastava's pricing strategy, he said: "I think a lot of consumers initially on social media, as well as some analysts, said the prices were higher than expected. But I think based on the reserves that we have, the message that was conveyed to the consumers is that when you compare it it looks like a good price I think the feeling that it is a higher price is because they compare it to Thar's starting price of 10.54 lakhs. But this car is a three-door car, it's two-wheel drive, it has two airbags compared to the Jimny's six airbags."
Srivastava says that compared to the all-wheel drive version of the Thar, the Jimny still costs Rs. 1.13 lakh cheaper. In addition, he believes that while there may have been consumer expectations for a more affordable two-wheel drive version, given the basic nature and positioning of the Jimny, the company decided it had to be all-wheel drive. And the company has no immediate plans to offer a 2WD version any time soon.
Also Read: Maruti Suzuki Jimny vs Mahindra Thar: Price, specs and features compared