The Mahindra Thar 2020 is arguably the most popular SUV in the country. The recently released second-generation Thar is no different from its predecessor on nearly every level. After its release, Mahindra assured its fan base that it would release a number of new accessories for the new Thar. Mahindra has added new accessories for Thar on its m2all shopping site.
Now the domestic SUV manufacturer has unveiled its extensive line of aftermarket accessories for the next generation of Thar. The company understands that Thar owners want to customize the compact car to make it look different.
Mahindra Thar 2020 updated exterior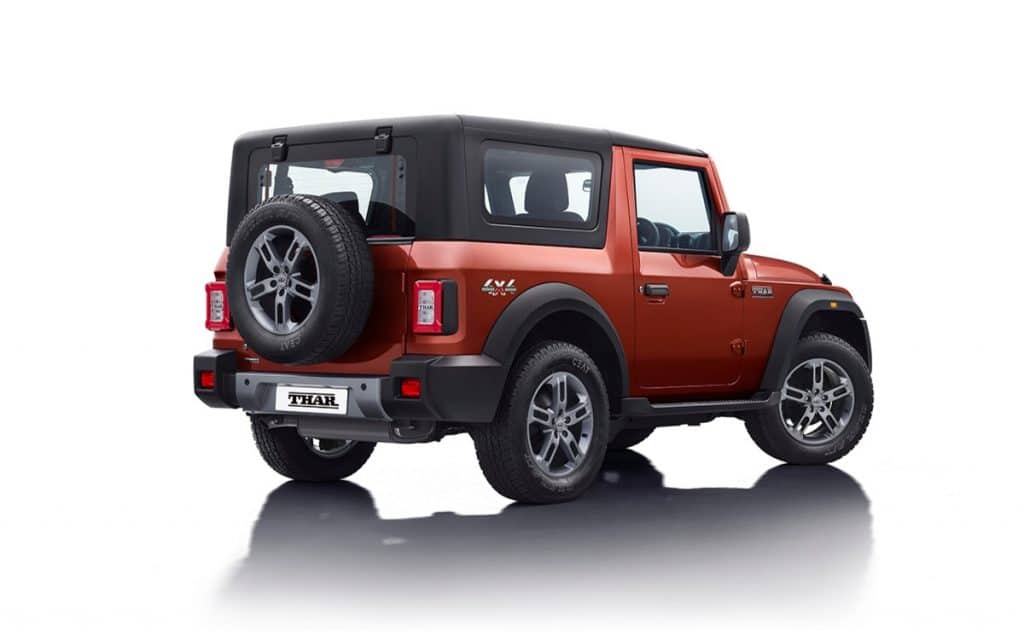 After the list published on the official Mahindra accessories website, the brand has provided a bunch of options for Thar. For starters, the first package on the list is called the Dark Lord Pack, which contains eight black exterior components including front bumper trims, bumper grille trim, front grille trim, headlamp trim, mirror trim, shoulder trim, arch lining, and taillight trim. . This total package will cost the owner 25,890 rupees.
A similar package is also provided for chrome fans. Mahindra also offers attractive side body stickers which the company says not only adds a personal touch to the car but also provides more durability than a third-party aftermarket sticker offered at a price of Rs 3,260 with a one-year warranty.
Mahindra Thar 2020 enhanced music experience

Interior accessories include a four-channel amplifier, a passive subwoofer, and components of a Vibe speaker kit to enhance one's musical experience on the go. Mahindra also offers a ceiling-mounted speaker option for the second row of Thar Cabins. For variants with lower specifications, Mahindra also offers a dual din stereo head unit.
Mahindra Thar 2020 Safety and protection accessories

In terms of safety, Mahindra offers additional technology in the form of a head-up display, front parking sensors, and rear cameras. When it comes to body protection, the list of accessories includes camouflage and bi-color hoods for both the half and the full body. Mahindra is also offering a set of 16-inch all-black alloy wheels priced at Rs 10,625. Base variant owners also have the option to upgrade to OE Remote Lock FOB at Rs 1890.
Apart from that, Mahindra offers a lot of options in seat upholstery and floor mats, all of which are washable. Other clever additions include a tailgate-mounted snack tray, stainless-steel kickboard, vinyl steering wheel cover, front and rear skirts, a door hinge, and a set of magnetic sun visors.
For all adventure junkies, Mahindra offers a range of Kent and GoPro cameras and associated accessories. In addition, a range of BushRanger hardware equipment such as a shovel, tow hook, bow tie, winch, hoist cable, exhaust jack, etc. is offered to the nonwovens road enthusiast. For those who love camping, Mahindra also offers a range of King camp camping accessories.
Mahindra Thar 2020 interior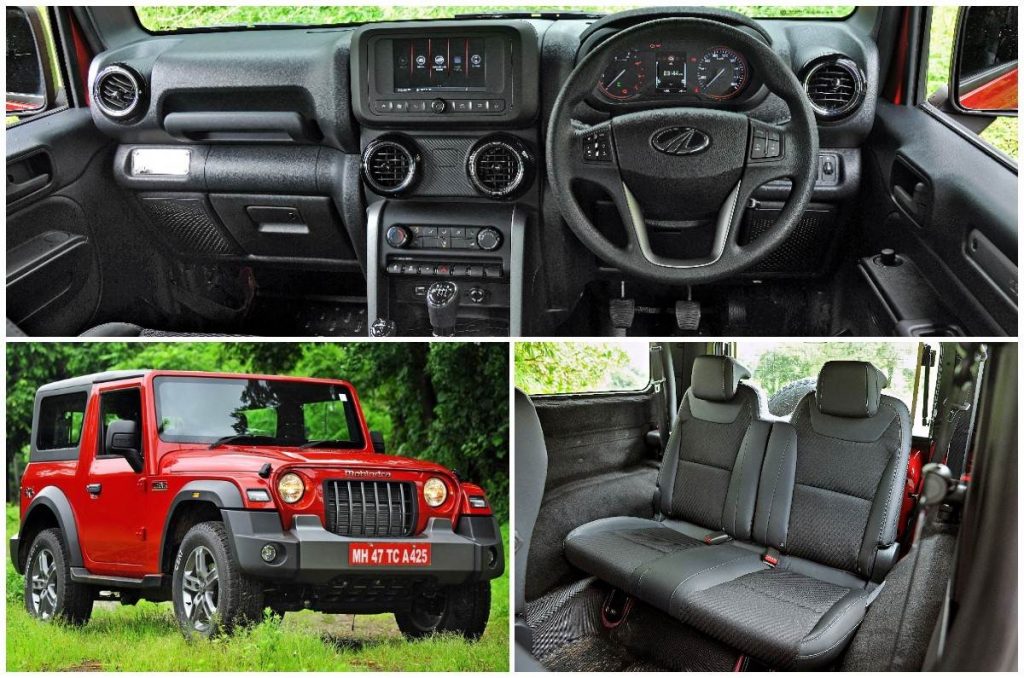 Features in the Thar include 7-inch touchscreen infotainment which features off-road stats, Android Auto and Apple CarPlay, cruise control, roof-mounted speakers, electronic air conditioner, steering mounted audio controls, a multi-info display, power windows, and keyless entry. Safety is covered by dual airbags, ABS with EBD, rear parking sensors, electronic stability control, and a roll cage.
Mahindra Thar 2020 price

Mahindra India has announced a price increase for Thar. Customers who book the Thar on or after December 1 will have to pay more for the SUV. Its old price of Rs 9.80 lakh to Rs 13.75 lakh applies to bookings made through November 30th. Mahindra has not announced the updated price list yet, but we expect it to receive a premium of Rs 50,000 over the old price.

READ MORE: Kia vs Hyundai | Which Car Brand is Better | All about Kia and Hyundai