Komaki Electric Vehicles has officially launched the country's first electric cruiser bike, the Ranger at 1.68 lakh (ex-showroom) with all accessories included. The electric bike will be available at all company dealerships from January 26. It will be offered in three different colors: Garnet Red, Deep Blue and Jet Black.
The Komaki Ranger features oversized wheels and a chrome exterior, showcasing the design of a typical cruiser. The motorcycle has chrome circular headlights with chrome accents, accompanied by additional chrome embossed circular headlights. The headlights are surrounded by vintage-style side indicators.
Plus, the bike's wide handlebars, single pod instrument cluster and bright chrome fuel tank display are some of the design elements that make it look special.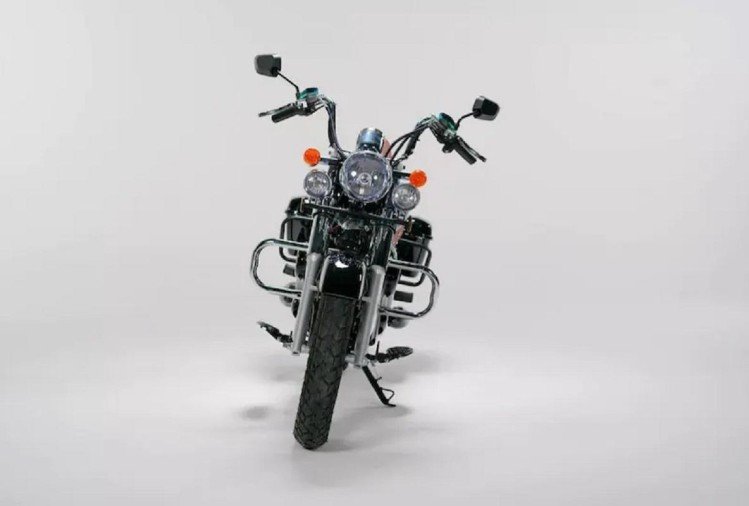 The Ranger's passenger seat sits low, while the rear seat has a backrest, ensuring a comfortable driving experience. Solid beams on both sides indicate that the motorcycle was developed with an emphasis on long-range riding ability. Other design elements include leg guards, a fake exhaust and black alloy wheels.
The electric cruiser bike comes with a 4,000-watt motor that is paired with a 4-kW battery pack, the largest to date in two-wheel country. The power unit provides a single charge range of 180 to 220 kilometers. Komaki has outfitted the Ranger with a Bluetooth audio system, side-mount sensor, cruise control, an anti-theft locking system, and a dual storage compartment.
The electric scooter has an iconic look with comfort. It comes with a 3 kW motor and a 2.9 kW battery. It will be offered in the market in nine different color options. The scooter comes with a self-diagnostic system, a mobile charging point, reverse assist, an additional storage box, and is equipped with a full-body visor.
Also Read: Best Cars Under 8 Lakhs | Top 10 Cars Under 8 Lakhs in India