New Delhi: Komaki, the country's leading electric vehicle (EV) manufacturer, has relaunched its Komaki SE scooters with more upgraded vand advanced features.
Komaki SE ECO has a speed limit of 55-60 km and comes with an ex-showroom price of INR 96,968. The SE Sport has a range of 75-80 km, ex-showroom price of INR 1,29,938, and the top speed of the upgraded SE Sport Performance is 75-80 km with ex-showroom price of INR 1,38,427.
Komaki SE renewed models come equipped with LiFePO4 smart battery packs, which are application dependent and ensure greater safety by being fire resistant. Smart batteries can be fully charged in 4 to 5 hours. The new and updated Komaki SE is also styled with stylish LED DRL lights, the company said.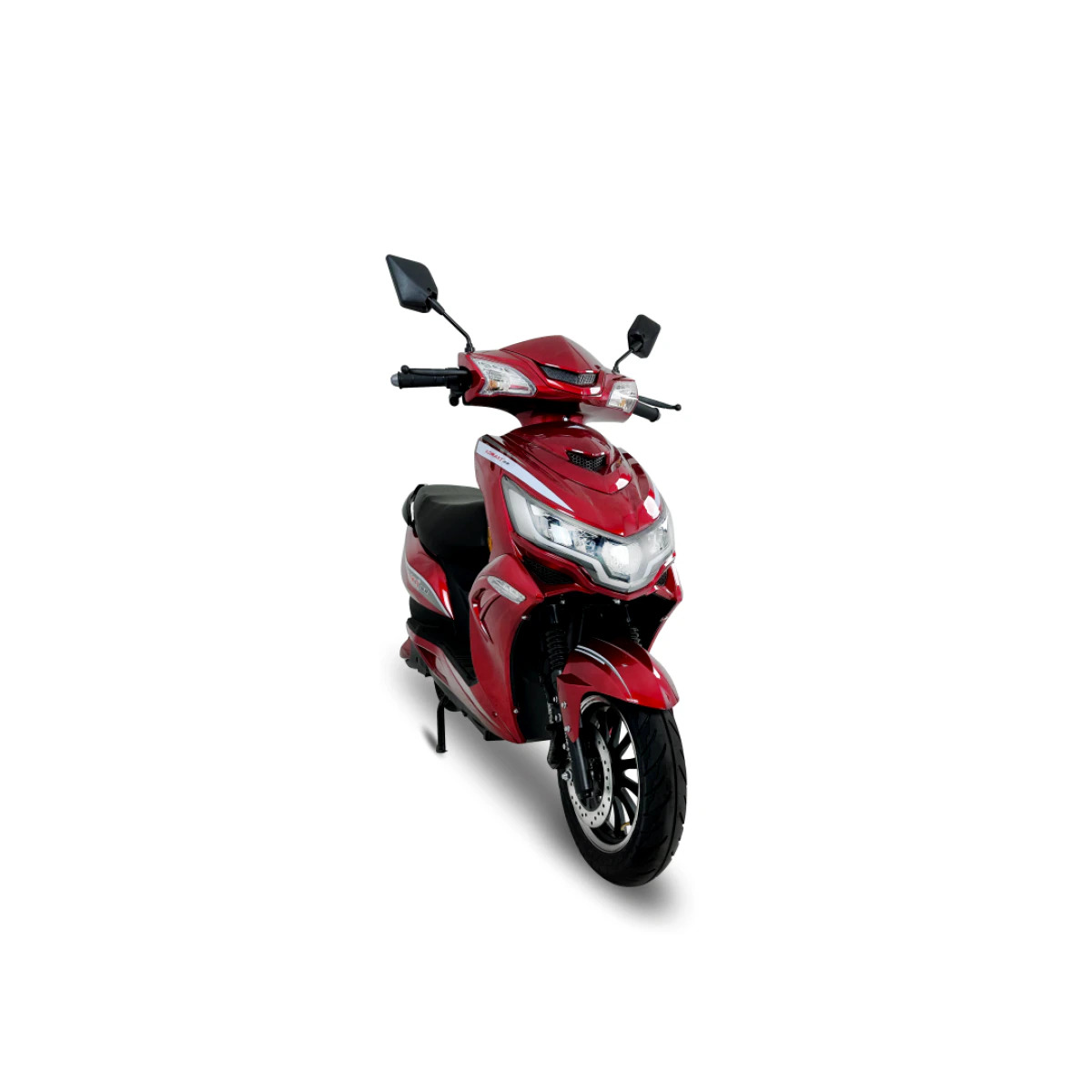 Komaki has relaunched three Komaki SE models: SE ECO with a range of 75-90 km, SE Sport with a range of 110-140 km and SE Sport Performance Upgrade with a range of 150-180 km. All Komaki bikes have ergonomic seats that provide ergonomic support to effectively relieve and distribute pressure, making every ride a breeze. Some of the more advanced features of the Komaki SE include LED Front Winkers, 3000 Watt Hub Motor, 50 AMP Controller, Parking Assist, Cruise Control and Reverse Assist, the company said in a press release.
The Komaki SE comes with a TFT screen, providing on-board navigation, sound system, on-ride connectivity options and out-of-the-box features. Advanced electric vehicles have three driving modes: ECO mode, sport mode and turbo mode. Komaki SE is also equipped with advanced features such as dual disc brake system, Keyfob keyless entry and control, and anti-slip technology. The rear trunk of the bike has 20 liters of space to accommodate all of a cyclist's belongings.
"For riders scooting through cities with the unprecedented power of tuned engines, they can now explore the unknown with a comfortable riding experience with the Komaki SE. The new KOMAKI SE is the ultimate vehicle for urban racing and grand tours. Komaki SE has already been a preferred choice of riders, and now with the new upgraded features, the bikes will definitely be the perfect choice for Indian commuters who are looking for a clean and safe ride with style", Gunjan Malhotra said Komaki Electric director.
Also Read: Canadian pension fund invests USD 400 mn in Swedish battery maker Northvolt