The first electric car from the South Korean carmaker, Kia will make its official entry in India today. The Kia EV6 will be available in limited numbers, around 100 for now, as the company may have wanted to test the acceptability and variance of making it locally rather than importing it as a complete unit. The Kia EV6 has won awards around the world for its futuristic design and technological achievements.
The Kia EV6 will be launched today in New Delhi. The company has already started accepting bookings in 13 select cities and about 15 agencies across the country. It includes Delhi, Mumbai, Pune, Ahmedabad, Gurugram, Noida, Jaipur, Chennai, Bengaluru, Kochi, Hyderabad, and Kolkata. It can be booked at ₹3 lakh.
The Kia EV6 will use Hyundai's EV platform, E-GMP, which stands for Global Modular Electrical System. The electric vehicle is expected to use a 77 kWh battery pack and have a range of about 528 km on a single charge. The company claims that the Kia EV6 can go from 0 to 100 km / h in 5.2 seconds. Using a 350 KWh charger, the car can be charged from 10% to 80% in just 18 minutes, as claimed.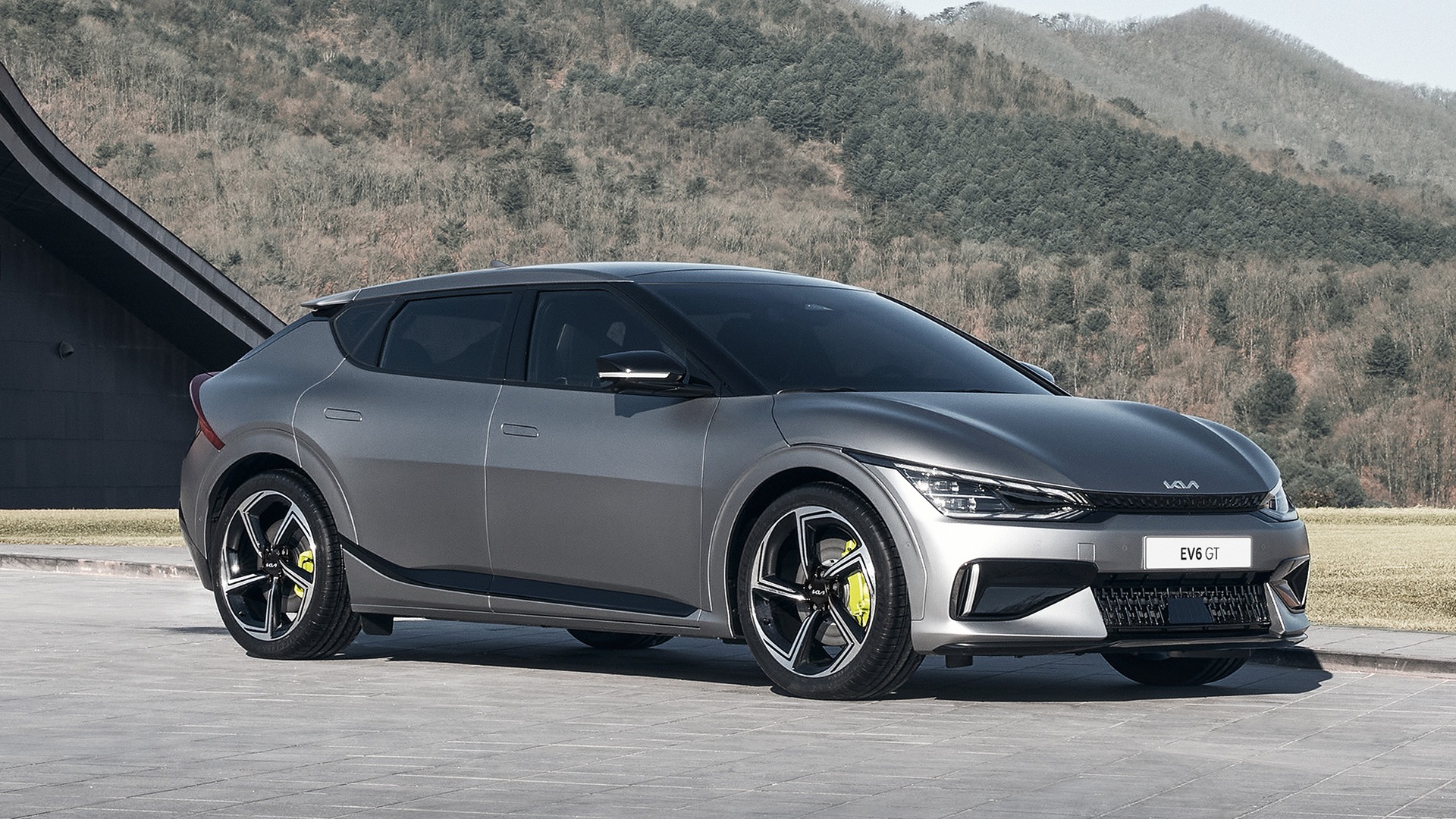 The Kia EV6 will be offered in two variants; GT and GT Line with all-wheel drive. The GT variant can produce 229 hp at 350 Nm of peak torque, while the GT-Line is expected to generate 347 hp at 605 Nm of peak torque.
It comes with AWD (on select models), a panoramic sunroof, multiple drive modes, forward collision-avoidance assist, lane-keep assist, and more than 60 connected features. The Kia EV6 has been given a 5-star crash test rating by Euro NCAP.
The Kia EV6 outperforms the Hyundai Ioniq 5 and can be priced at around 55 lakh (ex-showroom).
Also Read: Kia India registered 18,718 car sales in May 2022: Sonet, Seltos, Carens and Carnival