Hyundai Motor India has announced that the Hyundai Venue N Line will launch in India on September 6. The SUV will be unveiled in Metaverse in the Hyundai Mobility Adventure experience available on Roblox. Venue N Line SUV will join the existing i20 N Line that was launched in 2021. At the event, the company is also expected to announce the price of Hyundai Venue N Line.
Hyundai Venue N Line launch on September 6: How to attend the Metaverse event
The event will take place in the Metaverse in the Hyundai Mobility Adventure experience available on Roblox. Alternatively, you can download the Roblox app on your phones and laptops via the Google Play Store to witness the Hyundai Venue N Line virtual launch.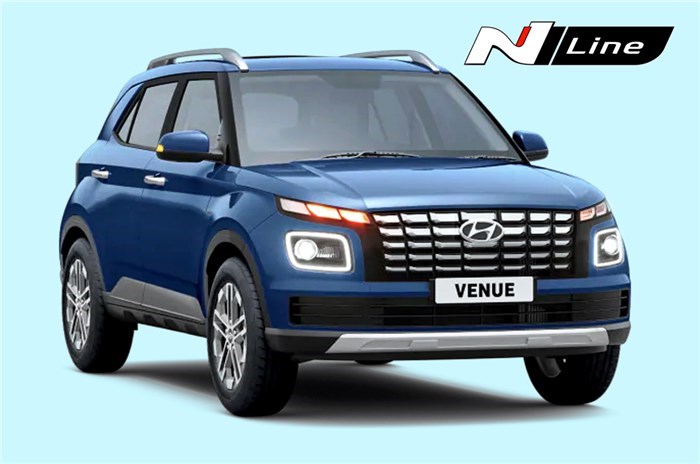 The Metaverse event will also showcase new user experiences such as the test drive track, VENUE N Line zone, virtual showroom and service center. They'll also get access to mini-games, scavenger hunts, N Line Merchandise, photo booths and more.
Not much is known about the upcoming Hyundai Venue N Line SUV. It is anticipated to be powered by a 1.0-litre three-cylinder turbocharged petrol engine with 172Nm of torque and 120PS. The engine is said to be equipped with a manual/DCT transmission. Other expected features are digital kits with driving modes, cosmetic upgrades, and a sports exhaust core.
Tarun Garg, Director (Sales, Marketing and Services), Hyundai Motor India said: "We have embarked on a journey to take our customers' experiences beyond mobility through innovation and pushing the boundaries of usable technologies. As we get closer to the implementation of our wearable technologies Show next flagship product - Hyundai VENUE N Line, we are excited to announce this unique experience that has been made available on Roblox to introduce this futuristic product with an immersive car launch experience on the Metaverse".
Hyundai Motor recently unveiled the next-generation Venue sub-compact in the country at an ex-showroom price of ₹7.53 lakh. It is powered by a 1.0-litre GDi turbocharged petrol engine. There is a diesel engine model with a 1.5 liter CRDi engine.
Also Read: CESL installs solar-powered EV charging station in Ladakh