Honda Motorcycles & Motorcycles of India (HMSI) has launched a new premium variant of the Activa 6G line-up. Named the 'H-Smart' variant, the high-end offering brings premium features like keyless start and alloy wheels to India's most successful scooter. The Activa 6G Smart variant is priced at Rs. 80,537, which is around Rs. 3,500 more than the Deluxe Variant.
Launching the new version, Atsushi Ogata, MD, President, & CEO, HMSI said: "Activa had re-activatedthe scooter market and has remained one of the best-selling two-wheelers for more than a decade. It has experienced many ups and downs to meet the ever-changing expectations of our customers. Today, we are introducing the OBD2-compliant 2023 Activa with a suite of one-of-a-kind features that deliver even greater value to customers."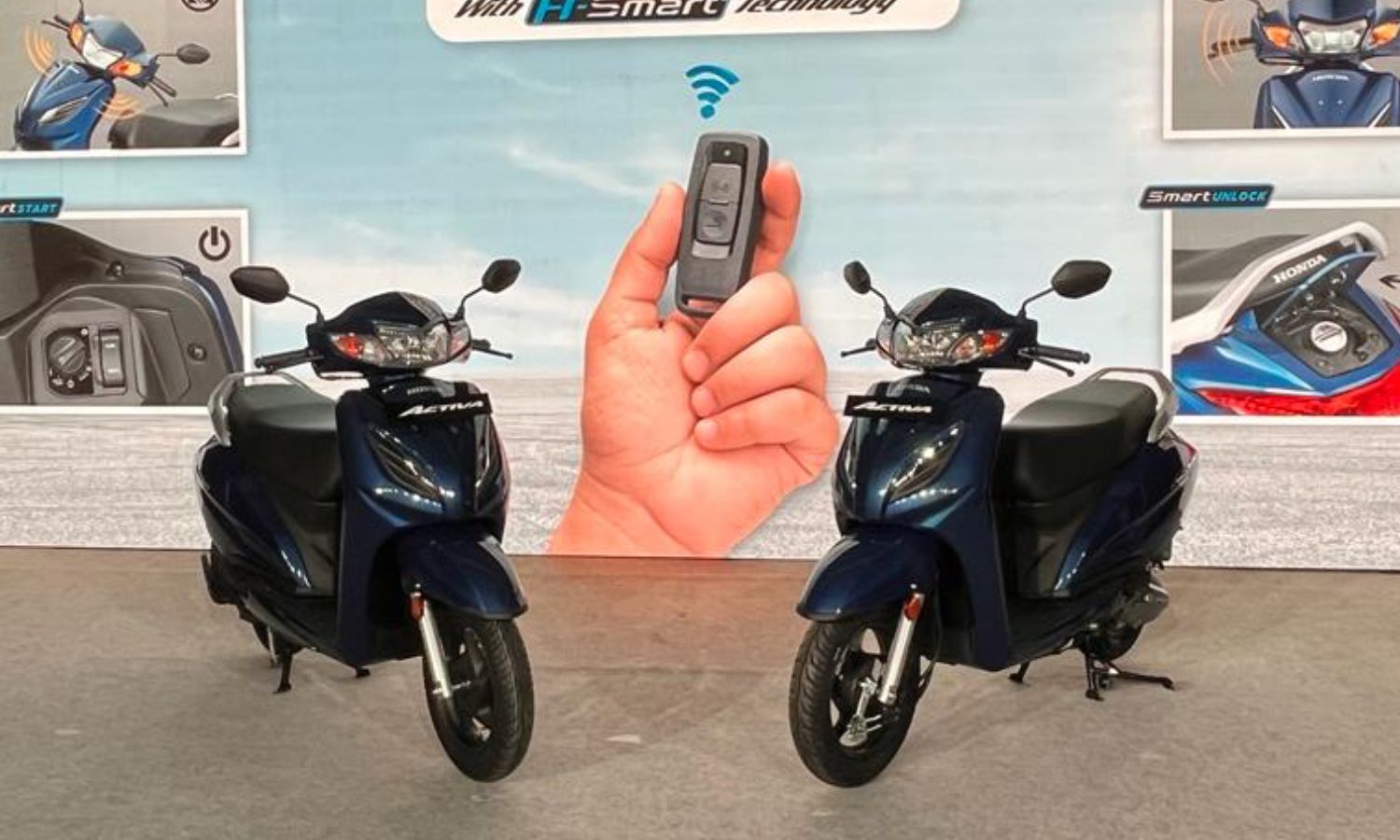 Honda Activa Smart comes with entirely keyless operation. Called H-Smart, the switch adds multiple functions such as Smart Find, where you locate the scooter with the key, Smart Unlock, which locks the scooter after 20 seconds without interacting with it, Smart Start, which allows you to ride the scooter once. The key is two meters from the scooter without the need to physically use it, and Smart Safe, which prevents vehicle theft with the Smart Mapped ECU. In addition, the fuel filler flap and under-seat storage can also be accessed without having to use the physical key, as long as you are close to the scooter. In addition to the smart key, the variant also gets 12-inch alloy wheels, in addition to all the features the Activa 6G Deluxe already has.
Also Read: Top 5 features of MG Astor that Hyundai Creta & Kia Seltos miss out on