Honda Motor Co., Ltd. has made a groundbreaking development in the motorcycle industry with the introduction of the world's first Honda E-Clutch system.
This innovative technology allows for smooth starting and gear shifting without the need for the rider to manually operate the clutch lever. By automatically controlling the clutch of a motorcycle's multi-gear manual transmission, Honda has revolutionized the riding experience.
Honda E-Clutch is an electronic control technology that ensures natural and seamless driving through precise clutch control. Riders no longer needs to operate the clutch lever during situations such as starting, stopping and shifting gears, as the system takes care of these functions automatically. This technology improves performance when driving force changes, providing a smoother and more enjoyable ride.
To cater to the diverse demands of riders, Honda's E-Clutch can also be operated manually like a traditional manual transmission. By gripping the clutch lever, riders can still have full control over the clutch, even when it is being controlled electronically. This flexibility allows riders to adapt to their preferred riding style.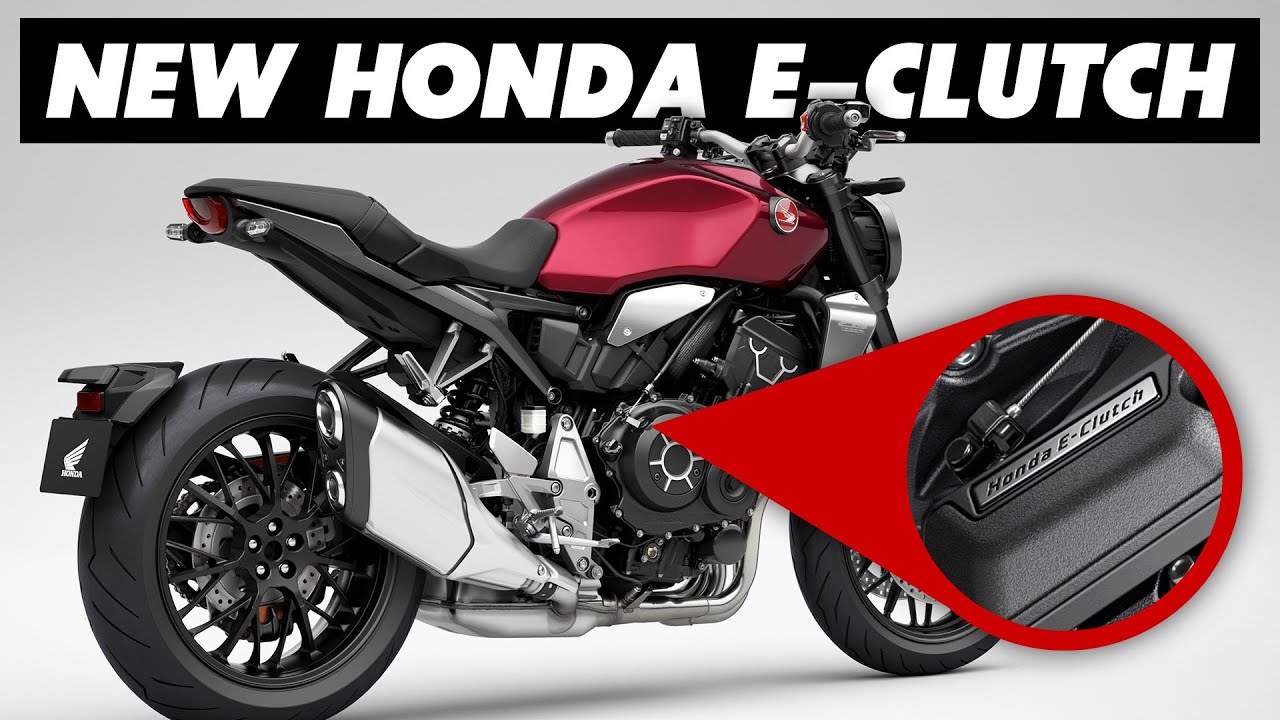 One of the main advantages of the Honda E-Clutch is its lightweight, compact design, which enables easy installation without significant modifications to existing engine layouts. Honda plans to gradually apply the Honda E-Clutch to its FUN motorcycle models in the future, ensuring that more riders can benefit from this innovative technology.
Honda remains committed to developing new technologies that improve the overall driving experience. Constantly striving to meet the preferences of a wide range of riders looking for fun to ride, Honda aims to provide motorcycles that deliver unparalleled performance and satisfaction.
About the Honda E-Clutch: The Honda E-Clutch system electronically controls the power transmission mechanism, similar to a conventional manual single clutch or manual transmission mechanism. It combines engine-coordinated control, such as ignition timing and fuel injection, with clutch-coordinated based on vehicle conditions, such as vehicle/engine speed, throttle position, gear position, and shift pedal load detection. This allows the system to respond effectively to the rider's inputs effectively.
Additionally, the system allows for both manual clutch operation using the clutch lever and motorized clutch control, providing riders with the option to intervene manually whenever they wish. The system can be turned on or off, with automatic clutch operation being the default setting when the system is on. When the system is turned off, the driver must operate the clutch manually at all times, including during starting, shifting and stopping.
Also Read: All You Need to Know About Standalone OD Insurance