Harrier savings vary between higher and lower spec XZ + variants.
The lowest savings of just Rs 15,000 are offered on Nexon diesel alte
atives.
Tata offers Rs 40,000 worth of benefits over the Dark Edition, XZ +, and XZA + versions of Harrier.
Tata's other midsize SUV variants offer the biggest discounts of up to Rs 65,000.

These offers are valid until October 31st.
Tata offers some savings options on some of its models in October. Monthly discounts are limited to Tiago hatchback, Tigor sub-4m sedan, and diesel variants for the Nexon sub-4m SUV and Harrier.
The model wise savings on offer are as follows:


| | |
| --- | --- |
| Model | Total Savings |
| Tiago | Rs 25,000 |
| Tigor | Rs 30,000 |
| Harrier (except Dark Edition, XZ+, and XZA+) | Rs 65,000 |
| Harrier (Dark Edition, XZ+, and XZA+) | Rs 40,000 |
| Nexon diesel | Rs 15,000 |
The biggest savings offered are for Tata's most expensive model, the Harrier. While the high-spec XZ +, XZA +, and Dark Edition variants only make a profit of Rs 40,000, the other variants only make savings of up to Rs 65,000.
Nexon offers the lowest savings this month and the offer is limited to diesel alte
atives only.
The base model from Tata receives offers of Rs 25,000 this month, while the sedan version benefits from Rs 30,000. Both cars only run on petrol and have the same engine. Tiago costs between Rs 4.70 lakh and Rs 6.74 lakh while Tiago costs from Rs 5.39 lakh and Rs 7.49 lakh(ex-showroom, Delhi).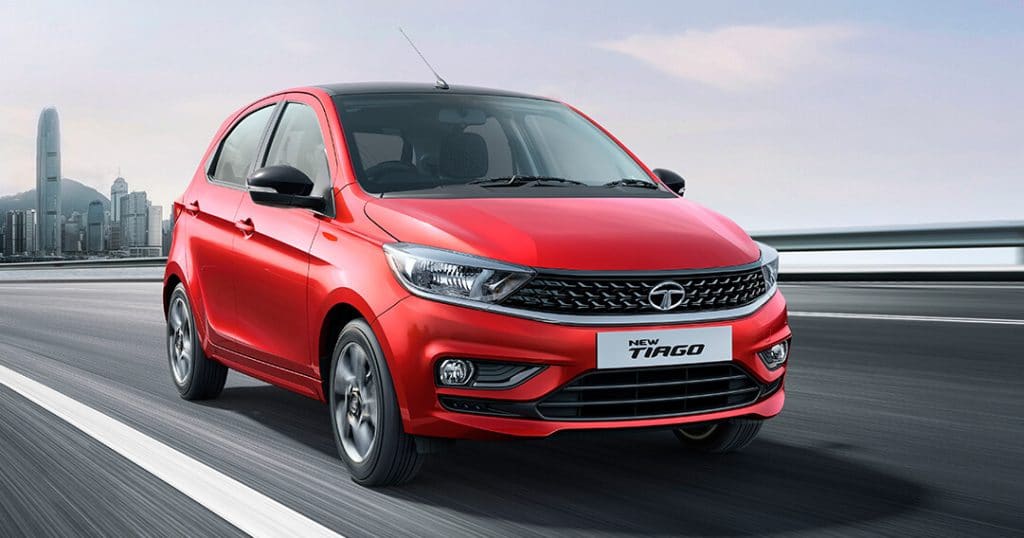 The Indian automaker is expected to launch three new models by 2020: Gravitas, Altroz ​​turbo, and BS6 Hexa.

ALSO READ: Luxury hatchbacks have grown nearly 50% in September 2020