BikeWale is an online portal in India that helps to find, buy, sell as well as compare the prices of new and used bikes.
BikeWale
website was founded in the year 2012. BikeWale is headquartered in Mumbai, Maharashtra.BikeWale is the latest two-wheeler portal under CarWale.com that offers all the latest news about the bikes. The about page of the website reads, "Seeing the success of CarWale and your overwhelming support, we have launched our
two-wheeler
platform, the BikeWale is also fuelled by the same kind of enthusiasm to help simplify exploring the bikes.The website provides unparalleled information including unbiased reviews, in-depth research pages, latest news, discussion forums, and so much more information. You can get all the required information regarding all kinds of bikes. The bike platform aims to provide insights and asks for the feedback of its users so that they can provide a better service.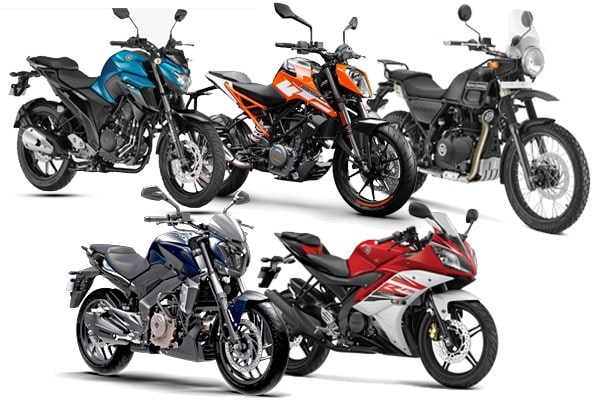 Bikewale
BikeWale
has gradually transformed and has emerged as India's number 1 two-wheeler portal. It is owned by Automotive Exchange Private Limited. The company also owns CarWale. The bike portal has been dedicated to simplifying the difficult process of deciding which two-wheeler to buy.
BikeWale
not only provides deep researched content like tech specs, features, and prices, but it also has the facility to book your bike online through online and offline payment modes. It is among the fastest-growing auto websites in the country as of now. BikeWale gets more than 2 million visits every month.
BikeWale
has built-in advertising solutions that help it to deliver the high-performance and relevant ad properties that help to enhance the browsing experience, instead of using the traditional online advertising format that tu out to be disruptive.
Honda Motorcycles
happens to one of the first brands to utilize this potential to leverage the innovative 'Featured Bike' ad on the homepage of the BikeWale website. Using prominent positioning as well as multiple action items including features, check prices, dealership locator, test ride, etc. It has delivered an outstanding user engagement rate way higher than the industry average.
Mr. Mohit Dubey
, the Co-founder and CEO of CarWale and BikeWale said in a statement, "BikeWale, our potential extension, has lived up to the expectations of our users and the industry." He further added, "The plans for BikeWale's growth have been set up and we do not plan to stop right here. We have even launched a mobile site for BikeWale, followed by the launching of the BikeWale apps. We are trying to become India's No.1 bike portal."
Also Read: Toyota Fortuner BS-VI Price | Specs | Features