Just over a year after its world premiere, Aston Martin has brought its first SUV - the Aston Martin DBX to India and launched it with a starting price of Rs. 3.82 crore (ex-showroom, Delhi), which is just the base price. Although there is a set of standard accessories on this Aston Martin DBX, they are also highly customizable, and you'll need to shell out extra money for all of the extras. The Aston Martin DBX is essentially a crossover and not a true blue SUV, but it does have enough power and elements to withstand rough terrain and smoothly winding surfaces.
Dimensions and design of the Aston Martin DBX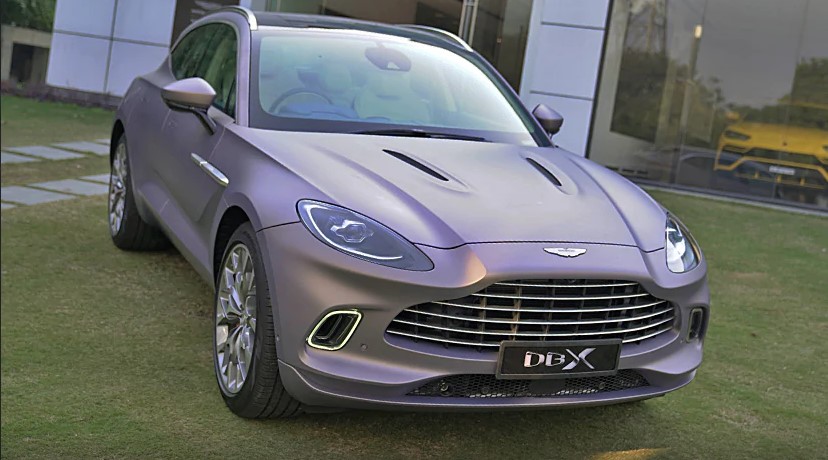 Aston Martin DBX

The Aston Martin DBX is just over 5 meters in length, and it's a great SUV and taller than the Porsche Cayenne, but not as long as the Bentley Bentayga. Interestingly, its 3,060mm wheelbase is longer than the Cayenne and Bentayga. It has a ground clearance of 190 mm and also has an adaptive air suspension, which can raise the Aston Martin DBX by 45 mm or lower by 50 mm, depending on the model chosen, the 48V anti-skew system, and the disc brakes are made of steel, not carbon-Ceramic. The DBX relies on an all-new, bonded aluminum platform that was specifically designed for an SUV and weighs just over 2.2 tons.
The face of the Aston Martin DBX is primarily Aston with the large 'DB' grille taking center stage, and while it's clearly a large, rugged SUV, clean lines, large 22-inch alloys, frameless doors, and a taut roof along the sides give it some excitement that It is much needed. At the rear, what catches your eye are the roof-mounted spoiler, connected LED taillights, the iconic duck-tail spoiler, and the thick dual exhaust integrated into the bumper.
Aston Martin DBX interior design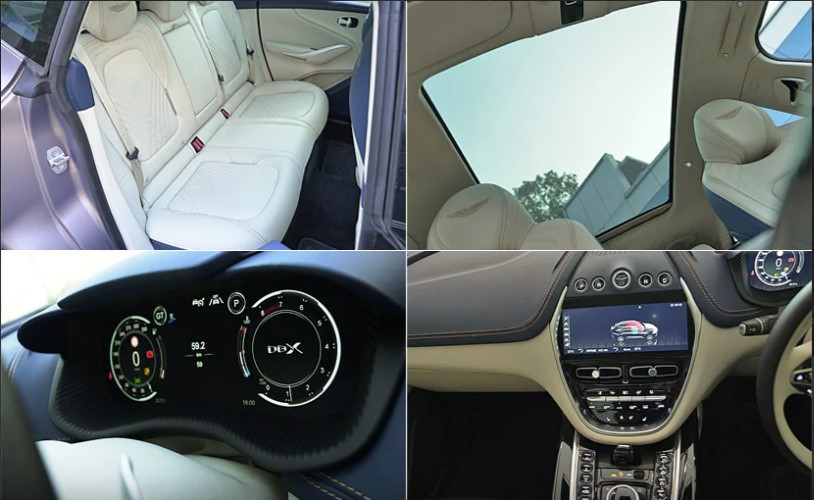 Aston Martin DBX Interior

Inside, the Aston Martin DBX has Acres of full-grain Bridge of Weir leather and sport seats inspired by those of the DB11. The dashboard features dedicated switches and controls and takes center stage on the 10.25-inch infotainment system, which includes Apple CarPlay as standard. There is also a 12.3 inch TFT digital display, panoramic glass roof, 360-degree camera, and ambient lighting. The Aston Martin DBX is suitable for five seats, and thanks to its fairly long wheelbase it also has a lot of space in the rear seat. For those who like their high-end SUV to be practical as well, the DBX has a large boot with a capacity of 632 liters and features a 40:20:40 split rear seat for added flexibility.
Aston Martin DBX engine and gearbox

Like the DB11 and Vantage, the Aston Martin DBX also features a 4.0-liter twin-turbo V8 from Mercedes-AMG. This V8 is the only engine choice for the DBX at the moment and it delivers 550 hp and 700 Nm of torque. The DBX helps go from 0-100 km / h in 4.5 seconds and reach a top speed of over 290 km / h. But again, this V8 also has a practical element, as it features cylinder deactivation technology to close down a group of cylinders at low speeds, to save fuel. A nine-speed automatic torque converter gearbox is standard, as is a rear-biased four-wheel-drive system, which sends 100 percent of the power to the rear wheels under normal conditions.
Aston Martin DBX competitor in India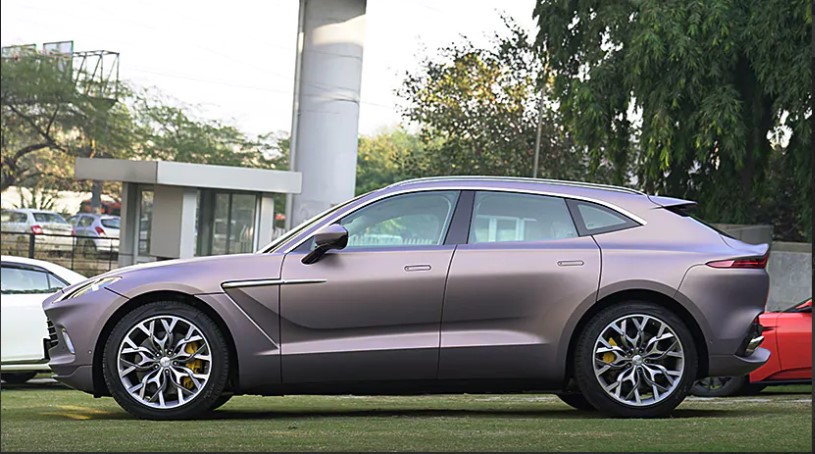 Aston Martin DBX

When it comes to the competition, the Aston Martin DBX has a fairly long list of competitors. At one end of the spectrum, it aims for the success the Porsche Cayenne has long enjoyed but also wants to offer the luxury of matching the Bentley Bentayga and Rolls-Royce Cullinan. Meanwhile, it has to contend with super-fast SUVs like the Lamborghini Urus and Audi RS Q8, and the Maserati LevanteTrofeoset coming to India in the coming months.

Also Read: Tata Safari 2021 presented; Production begins

Also Read: Porsche celebrates 25 years of the Porsche 718 Boxster with a limited edition model