NEW DELHI – Honda Motorcycle & Scooter India (HMSI) has unveiled the Hornet 2.0 2023. The latest iteration of the Hornet 2.0, which is OBD2 compatible, is priced at INR 1.39K (Ex-Showroom, Delhi). The company said HMSI is offering a special 10-year warranty package, which includes a standard 3-year warranty and an optional 7-year extension.
HMSI CEO, Managing Director, President and CEO, Tsutsmu Otani highlighted how the company has been diligently updating its product line to adhere the latest norms. The launch of the 2023 Hornet 2.0 marks a significant milestone in this journey and further solidifies the model's position in the market.
Yogesh Mathur, Director of Sales and Marketing, HMSI, said the motorcycle draws inspiration from the aspirations of modern riders and their fervour for motorcycle riding. He added that the 2023 Hornet 2.0 is an embodiment of Honda's racing heritage fused with the exhilaration of street riding, resonating with the ambitions of young motorcycle enthusiasts.
The 2023 Hornet 2.0 boasts a commanding design marked by modern graphics. The forward-facing aerodynamics and aggressive fuel tank shape reinforce the motorcycle's road dominance. The company has also integrated an entire LED lighting system, from the LED headlights to the X-shaped LED taillight. The sporty split seat and conveniently placed key on the tank further accentuate the Street Fighter character.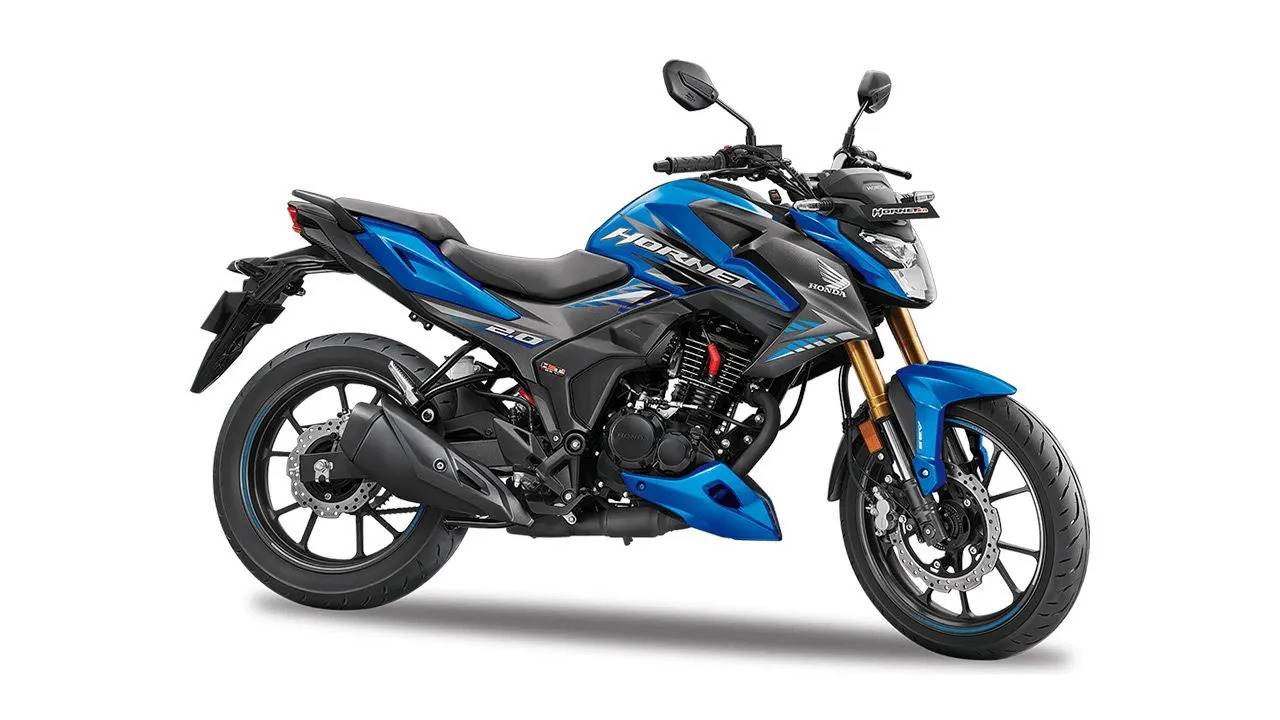 The motorcycle's sporty demeanor is amplified by design elements such as a short muffler, ten-spoke alloy wheels and aluminum finished foot pegs.
The 2023 Hornet 2.0 is powered by a powerful BSVI Obd2 compliant 4-stroke 184.40cc single-cylinder engine. Not only does this engine meet the most stringent emissions standards, it also incorporates advanced technology. The motorcycle uses multiple sensors to monitor components that affect emissions performance. Detecting a malfunction triggers a warning light on the instrument panel, ensuring prompt attention to potential problems.
The latest update features an assist and slipper clutch, optimizing upshifting and preventing the rear wheel lock-ups during aggressive downshifts. The introduction of the Golden Up-side Down (USD) is a notable first fork in the sub-200cc motorcycle segment, enhancing both technology and visual appeal.
The 2023 Hornet 2.0 is engineered to provide urban rides and highway experiences. Its 184.40 cc engine delivers 12.70 kW of power and 15.9 Nm of maximum torque, enabling powerful acceleration and quick response in various driving conditions. The aerodynamic design of the motorcycle ensures a smooth riding experience while maintaining enhanced high-speed stability.
Also Read: Chinese carmaker BYD buys US firm Jabil's mobility business for USD 2.2 bn