BMW launched the new third-generation
2020 BMW X6
in India at a price of Rs 95 lakh. The SUV-coupe comes with a single engine-gearbox combination (40i) and in two trim levels to choose from. Prices for xLine and M Sport, the new X6 variants are Rs 95 lakh (ex-showroom, pan-India).rn
What engine does it get?
rnThe new 2020 BMW X6 is a 3.0-liter six-cylinder turbo petrol engine that produces 340 hp and 450 Nm of torque. Power is delivered to all four wheels via the 8-speed automatic gearbox and the BMW xDrive all-wheel-drive system.rn
How big is the new X6?
rnThe new 2020 BMW X6 measures 4935 mm long, which makes it 26 mm longer than the previous X6; It is also wider than 15 mm, at 2,004 mm. The wheelbase is set to 2975 mm, while the new SUV Coupe is 1696 mm high. Starting capacity is 580 liters (65 liters less than X5), which increases to 1,530 liters with the 40/20/20 rear seats folded.rnrn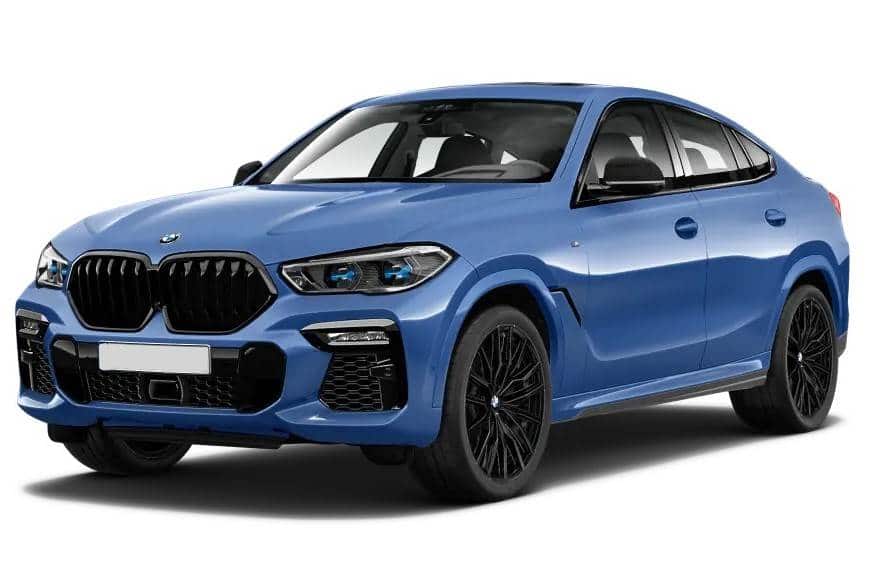 2020 BMW X6
rn
What are the features?
rnThe new 2020 BMW X6 is offered in two trim levels: xLine and M Sport, which differ only by cosmetic changes. The first comes with black cladding on the front and rear fenders and sports more chrome while the latter gets gloss back bits replacing the chrome ones, along with certain M Sport-specific tweaks.rnrnBoth trims, xLine and M Sport, are loaded with equipment like LED laser headlights with LED DRLs, 12.3-inch touch screen with the latest BMW iDrive system, 12.3-inch digital kit, panoramic sunroof, full-leather upholstery,  ambient lighting, heads-up display, a tyre pressure monitoring system, and multiple drive modes.rnrnThe standard safety package includes 8 airbags, ABS with EBD, traction control, electronic stability control, and front and rear sensors.rnrnBuyers can customise the X6 as desired, with a wide range of exterior colors, interior upholstery, motifs, alloy wheels, and optional extras on offer.rn
Which SUVs does it compete with?
rnThe new 2020 BMW X6 rivals luxury SUVs such as the Audi Q8, the Porsche Cayenne Coupe and the upcoming all-new Mercedes GLE Coupe.rnrn
Read More: Best Bike Accessories in 2020 I Bike Gears that You Should Invest In