We all love a great set of wheels, but have you ever wondered what are the pros and cons of Aftermarket Alloy Wheels? Alloy wheels or mag wheels are a compound made of either aluminum or magnesium and sometimes both as well. Traditionally, alloy wheels have been used for high-speed cars, mostly racing cars. But now it has been tricked down to some of the most affordable cars in the Indian car market, for example the recently launched Tata Punch.
The advantage an alloy wheel has over a conventional steel wheel is that it is lighter, stronger, and improves ride quality and fuel efficiency. Also, cars with alloy wheels are, in most cases, the best models in their class. You can also buy one on the aftermarket as they are available from Original Equipment Manufacturers (OEMs) such as Daimler, Audi and BMW to name a few. Imported brands such as BBS, OZ Alloys, Norbett or Momo Alloy also offer some attractive and profitable products.
But apart from these notable manufacturers, there are many replica alloys available on the market that can hamper your car. These alloy wheels are not to be trusted, so let's discuss the pros and cons.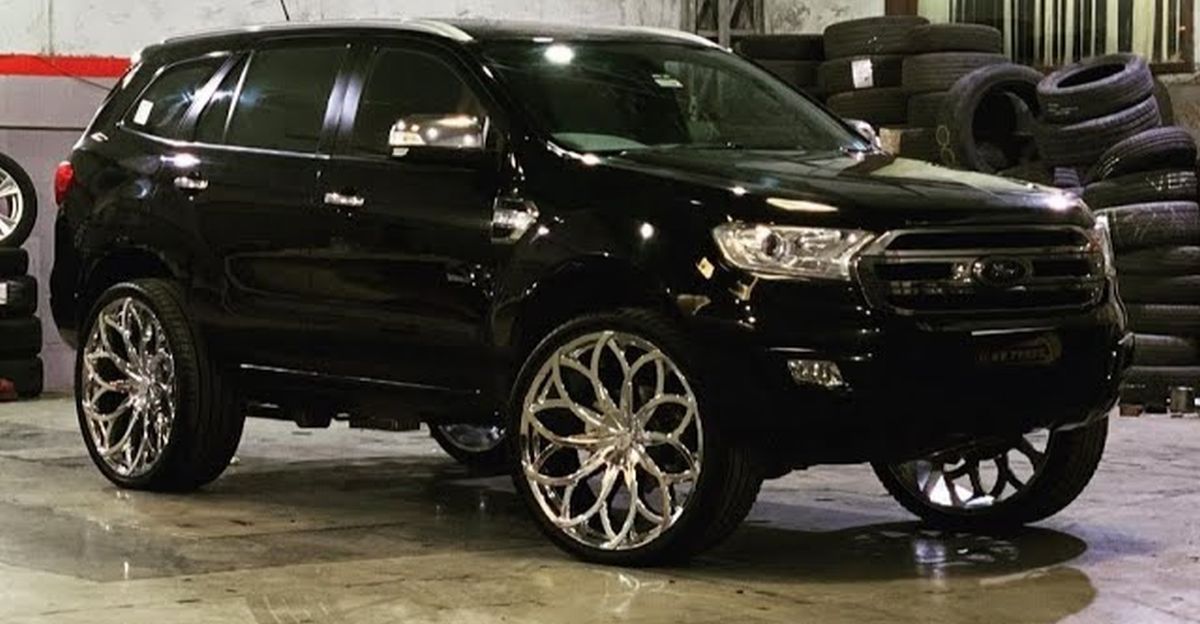 Pros
Aftermarket Alloys are Visually Diverse
One of the main reasons most customers settle for or buy aftermarket alloys is that they make their cars more visually appealing. Sometimes customers are tempted to buy a base model and then modify or upgrade it with aftermarket products, and a good set of alloy wheels comes first on their shopping list. And since the aftermarket is filled with diverse and cool collections, it becomes all the more enticing to go for them.
Alloy wheels dissipate heat better
One of the prime reasons most racing teams are used to racing with alloy wheels is that they will dissipate heat better. This ensures that braking performance remains effective at temperatures at optimum levels. Unlike traditional steel wheels where the brakes don't get the necessary ventilation, heat dissipates more slowly, affecting long-run performance.
Increased vehicle performance and fuel economy
Since alloy wheels are lighter than steel wheels, vehicle performance is automatically improved. Especially when it comes to suspension setup, the lighter weight reduces unsprung weight, which actually transfers less inertia to the springs. This allows the suspension to control and follow the terrain more effectively. And because lighter wheels mean less weight is towed by the car, it also reduces fuel consumption.
Corrosion resistance increases Tyre life
One of the most important properties of aluminum is its ability to withstand corrosion and rust longer and better than steel. Therefore, alloy or aluminum alloy wheels have a relatively longer life. In addition, the heat dissipation property of alloy wheels also increases the lifespan of the wheels, because wheels generally tend to deteriorate when they get hot and alloys keep them cooler.
One of the biggest advantages of buying aftermarket alloys is that they expand the range of tyre options. Aside from the fact that most alloy wheels are available with tubeless tyres, some are wide and some are performance oriented. Either way, sourcing the right alloys for your car from a wide variety of options helps, especially if you have a consistent schedule for upgrading your car.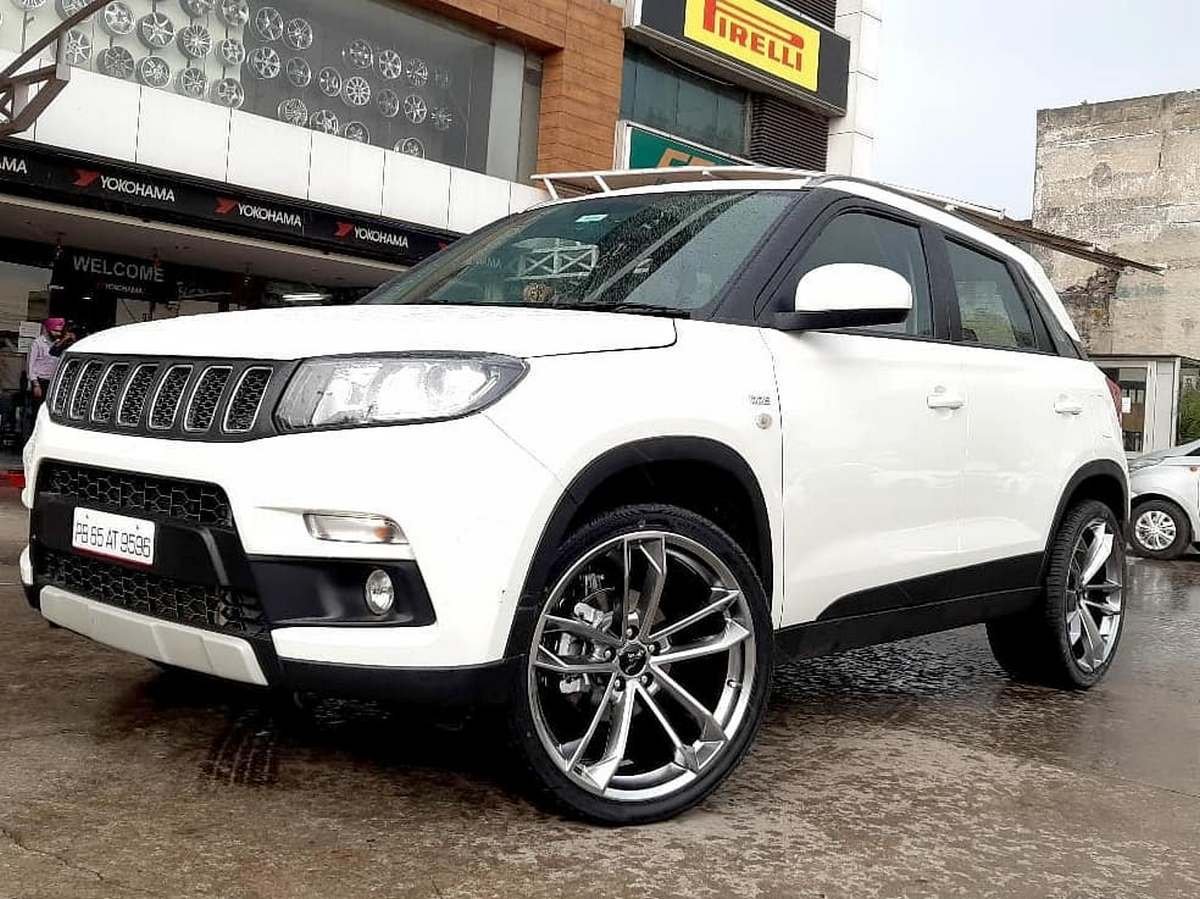 Cons
One of the most common problems with aftermarket alloy wheels is the rim. Reputable alloy wheel manufacturers devote a lot of time and resources to ensure that the wheels can support a certain weight so they don't break when going over a bump at high speeds. But some aftermarket alloy wheel manufacturers have weak rims that crack and cause the tyres to burst at high speeds.
Since the rims are not properly built, there will always be a chance of air leaks over time. This becomes a very dangerous situation, especially for under-inflated tyres, which will eventually burst under pressure.
Maximum load unpredictable
As already mentioned, the manufacturing quality of rims, especially from not very well-known manufacturers, is unreliable and their maximum loads are unpredictable. This makes them extremely dicy in certain situations, especially when the rims break in half, due to high impact. In such cases, you will be required to change the entire assembly and until then your car will be fixed. Thus, leaving you stuck in the middle of the road.
Insurance does'nt cover aftermarket alloys
When a car is insured, it usually does so keeping in mind its stock specifics. If you buy aftermarket alloys, insurance companies turn a blind eye to this modification. This means that in the event of accidents involving alloy wheel failure, insurance companies reserve the right to reject the claim, thus forcing you to pay a hefty bill.
Escape from warranty
The same goes with warranty offers, as most of them are made with the stock condition of the vehicle in mind. Therefore, if you install replacement alloy wheels on your car, premature wear and tear may occur or the suspension may be affected. In such cases, since you have already modified the car, most car manufacturers will refuse to provide the warranty.
Also Read: Top 5 features of MG Astor that Hyundai Creta & Kia Seltos miss out on