Volkswagen has expanded its ID sub-brand by introducing a new high-performance range within the sub-brand, the GTX. Volkswagen will use the GTX badge for all its high-performance electric vehicles. The Volkswagen ID.4 GTX will mark the debut of a dual-motor AWD setup for the ID family.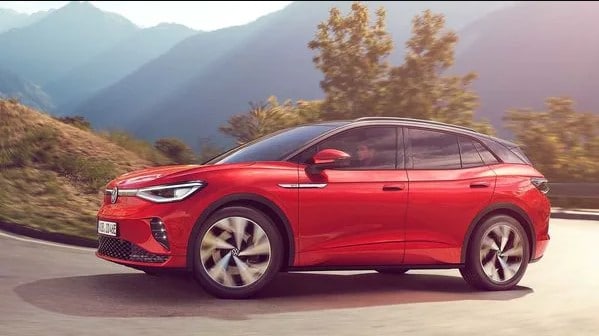 Also Read:
2021 Volkswagen Polo facelift: All you need to know
Compared to the standard model, the ID.4 GTX has a motor on each axle with a maximum power output of 220 kW (approximately 300 hp). In terms of performance, the high-performance type of transmission electric field claims to start from 0 to 100 km/h in 6.2 seconds while the maximum speed is limited to 180 km/h.
Power comes for the car from a 77-kWh battery, which is the same lithium-ion pack used by the regular ID.4. In the GTX, it offers up to 520 kilometers of range compared to 480 kilometers delivered by the standard version.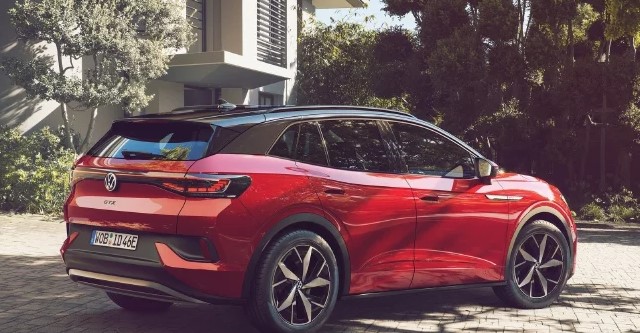 In terms of design, VW has tried to make the GTX models different from their generic counterparts. You get LED lights that are arranged vertically in the faux air intakes along with a glossy black finish on the grille. The LED matrix headlights come as usual, along with the common backlights with a 3D effect. Overall, the Volkswagen ID.4 GTX looks as usual. It rides on 20-inch wheels that can be upgraded to 21-inch wheels.
The Volkswagen ID.4 GTX is set to launch at 50,416 Euros, and the delivery is expected to begin this year.
Also Read: Volkswagen is the third most valuable car brand in the worldAlso Read: 2021 Hyundai Kona N revealed