The 11th generation Honda Civic sedan has been revealed finally.  Although initially, it will go on sale in the North American market, Honda will also launch the sedan in other major global markets too. The new Civic gets new features, an updated platform, better technology, and improved efficiency compared to its predecessor. The engine options include a 2.0-liter naturally aspirated petrol and a 1.5-liter turbo-petrol.rnrnAlso Read:
2022 Honda Civic Revealed Globally
rnrn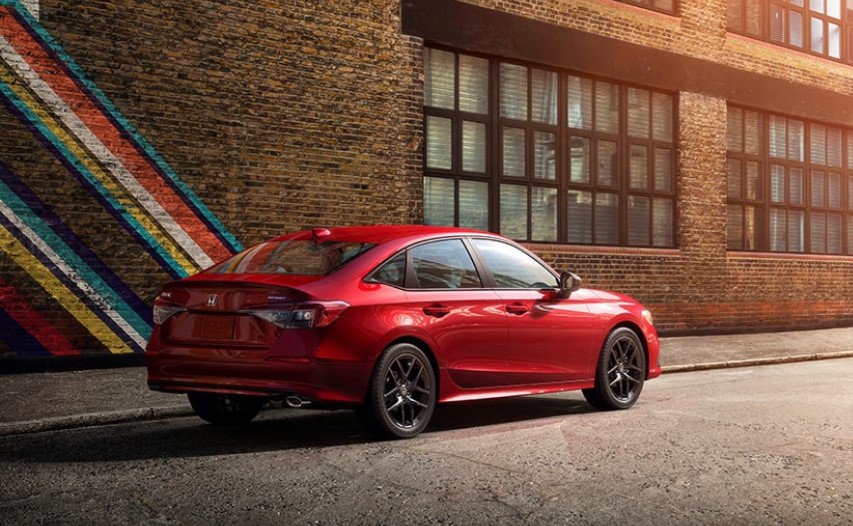 rn
11th-Gen Honda Civic: Design
rn2022 Honda Civic is bigger in size than the previous model. The sedan is now 1.3 inches long, while the wheelbase has grown 1.4 inches. The windshield shafts have been moved further back to make the car look longer at the front. The C-pillar is integrated into the tailgate in a subtle curve that creates a coupe look. The car also has a lower waistline which makes the windows larger and will allow more light into the cabin. At the rear, the taillights with new LED technology are highly distinctive, while the overall rear profile is wider than before. Honda claims that the rear track is wider by 0.5-inches. The Civic 2022 will be available with 16-, 17- or 18-inch wheels.rnrn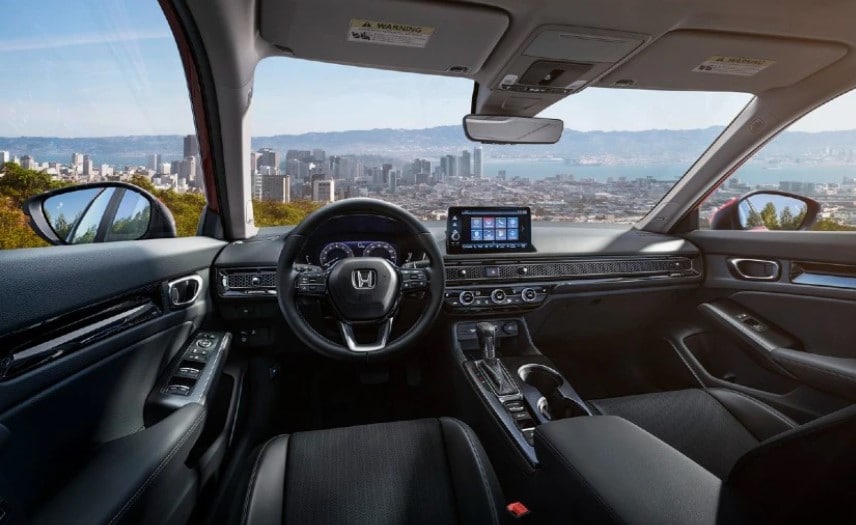 rnrnInside, the cabin looks bolder than any previous Honda Civic. The most striking element is the honeycomb grille that runs through the dash and incorporates the air vents for a clean look. It also brings a neat look to the interior while keeping buttons to a minimum. The Civic 2022 also has a 7-inch floating infotainment touchscreen, while higher-spec variants will have a 9-inch infotainment display. Both versions run Apple CarPlay and Android Auto. The Touring trim features a 10.2-inch digital instrument cluster, Qi wireless charging, and a 12 speaker Bose audio unit.rn
11th-Gen Honda Civic: Engine
rn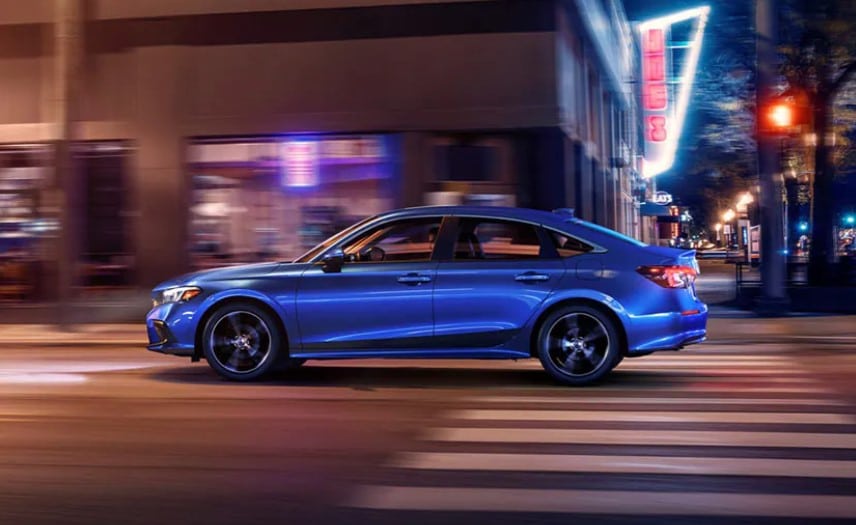 2022 Honda Civic has a wheelbase length that's increased by 36mm.
rnrnIn terms of powertrain, the 2022 Honda Civic Sedan uses a naturally aspirated 2.0-liter four-cylinder petrol engine that produces 158 bhp and 187 Nm of peak torque. The CVT unit sends power to the front wheels. There is also a 1.5-liter four-cylinder petrol engine with 180 bhp and 240 Nm of torque, while the 6 hp and 20 Nm more than the previous generation version. Honda has also modernized the turbine piping and VTEC exhaust valves. The turbocharged engine is only paired with the CVT automatic unit.rn
11th-Gen Honda Civic: Safety Features
rnThe new Civic has side airbags in the rear seats for the first time, bringing the total number of airbags to 10. The 11th-generation Honda Civic has the Honda Sensing Safety Suite that contains a camera and eight probe sensors. There is also a traffic jam assist system, low-speed brake control, and front and rear false-start prevention. The car also receives upgraded versions of Adaptive Cruise Control and Linear Steering from Lane Keep Assist.rnrnThere is no information on the new generation Honda Civic coming to India anytime soon. The 10th generation version was withdrawn from the market last year owing to the lack of demand. Meanwhile, in the United States. the company has sold more than 12 million Civics in the last 48 years.rnrn
Also Read: 2021 Honda HR-V e: HEV Technical Specifications
rnrn
Also Read: 2021 Hyundai Kona N revealed\